MillerCoors parent Molson Coors today said it has acquired the Quebec craft brewery Trou du Diable, a partnership forged with the intent of expanding the brand's distribution.
Molson Coors Canada will fold the award-winning microbrewer into its Six Pints Specialty Beer Company, the company's Canadian craft division. Terms were not disclosed.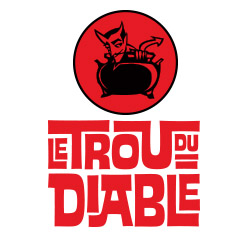 Trou du Diable operates a restaurant/brewpub and a standalone brewery in Shawinigan, Quebec, a city of about 50,000 on the Saint-Maurice River roughly halfway between Montreal and Quebec City. The transaction does not include the restaurant, which will remain independent.
It is the fourth Canadian craft brewery Molson Coors has acquired in recent years, joining Creemore Springs, Granville Island Brewing Company and Brasseur de Montreal, each of which fall under its Six Pints division.
"Partnerships like this one and those that we have established in the past demonstrate the importance that we place on the craft and specialty beer segment. They also show that Molson Coors is ready to invest to delight beer drinkers of all kinds," said Frederic Landtmeters, president and CEO of Molson Coors Canada.
Trou Du Diable, which was founded in December 2005, is known for its saisons, barrel-aged and other specialty beers, opened a second brewery in 2013 with a 50-hectoliter brewhouse and an expansive barrel-aging cellar that it says is the largest in Canada. Its beers are distributed in 10 Canadian provinces and territories, as well as exported to 20 U.S. states, and select markets in Europe, Asia and Oceania.
The brewery has won more than 150 international awards. Its founders, managers and employees will remain with the microbrewery, and brewing operations are expected to continue unchanged. Its partnerships with suppliers, cultural, sport, social and community organizations will continue.
"In choosing to associate with Six Pints, our microbrewery has elected to provide ourselves with means consistent with our ambitions," said Isaac Tremblay, Trou Du Diable's president. "This group decision will enable Trou du diable to realize its full potential and continue to flourish in an ever tightening market."
The acquisition is part of the company's "portfolio premiumization strategy," which focuses on investing behind high-growth, above-premium brands led by craft. In an investor conference in September, Molson Coors CEO Mark Hunter said the company's growing portfolio of craft brands "is powerful, comprehensive and growing with further international potential."
As part of that strategy, Molson Coors has invested in craft brewers across its global footprint. That includes in the U.S., where it has partnered with Terrapin Beer Co., Hop Valley Brewing Co., Saint Archer Brewing Co., and Revolver Brewing Co.; and Europe, where it has inked deals with Franciscan Well in Ireland, Sharp's in the U.K., Birradamare in Italy and, most recently, La Sagra in Spain.