Molson Coors Beverage Company this week launched a new direct-to-consumer e-commerce platform in the U.K. that offers the full range of the company's brands, along with other beers, wines, spirits, soft drinks and snacks from select third-party partners. 
Revl, which debuted on Monday, promises next-day home delivery of beverages and snacks for consumers across England, Wales and parts of Scotland. The service offers two-day delivery to Northern Ireland, the Scottish Highlands and other more difficult-to-reach locales.
"Revl is a differentiated drinks proposition that offers a great choice of drinks and is easy to navigate and shop," says Jack Daniel, director of digital at Molson Coors. "We wanted a brand that stands out and helps to make an at-home occasion a bit special. We think we've done just that, offering carefully curated bundles with added extras that add interest or a point of difference."
In addition to Molson Coors' larger brands such as Coors Light, Carling, Staropramen and Cobra, Revl sells many of the company's super-premium and craft brands, including Aspall Premier Cru Cyder, Sharp's Offshore Pilsner, Franciscan Well Chieftain IPA, Bodega Bay hard seltzer and Miami Cocktail Company craft cocktails. The platform also offers low- and no-alcohol choices, including Doom Bar Zero and Rekorderlig Low Alcohol Strawberry & Lime, as well as a range of wines, spirits, soft drinks and snack choices.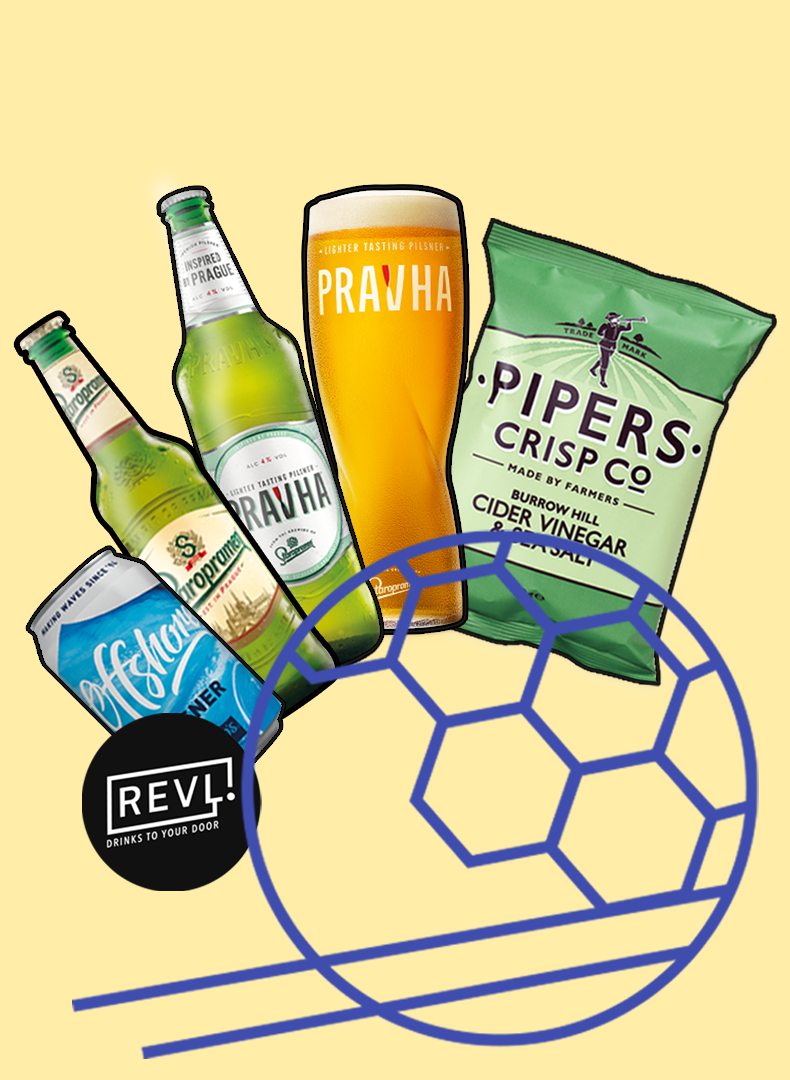 At a time when people are spending more time in their homes, Revl seeks to help create "great at-home occasions" by offering exclusive access to new products and "specially curated bundles" that could include proper glassware for the perfect serve, virtual beer tastings, recommendations for ideal food pairings or themed accompaniments like a set of portable speakers for a sports event or movie night, Daniel says.
Molson Coors plans to expand these bundles over time.
Revl's launch represents another example of how Molson Coors is investing in its capabilities to broaden its reach to more consumers, and it comes as the company's e-commerce channels elsewhere are riding extraordinary growth. Since the onset of the global pandemic, Molson Coors e-commerce sales are up roughly 400% in Canada and about 200% in the U.S., according to company data.
While the trend of consumers ordering alcohol online has accelerated exponentially this year amid lockdowns, shutdowns and other restrictions, most analysts and industry experts expect the shift to stick.
"We have been on a digital journey for the last few years, and extending our direct-to-consumer offering is a natural evolution for us and an exciting milestone for the business," Daniel says. "Revl gives us another digital touchpoint to showcase our wide range of brands and improve national availability."