Pick up a six-pack of Coors Light in Ontario, and you may hold in your hand the future of packaging.
As part of an ongoing pilot program, the beer brand is held together by RingCycles™, plastic rings that contain more than 50% recycled content. Manufactured by Itasca, Illinois-based Hi-Cone, the rings are just one of the ways Molson Coors Beverage Co. is reducing waste and increasing its use of sustainable elements in its supply chain and packaging – which is now 99% reusable or recyclable, according to its newly released "Our Imprint 2020 Report."
With labels that encourage consumers to recycle the packaging, RingCycles™ offer legal-age drinkers a clear way to address one of the more bedeviling parts of consumer-packaged goods. For Molson Coors, the first beverage company in North America to use RingCycles™, they offer an opportunity to educate consumers on what's possible with their waste, while reducing its overall carbon footprint with a more sustainable package that can be sent back to Hi-Cone to be recycled and made into a new product again.
"Packaging is something that consumers see. When they pick up a six-pack of Coors Light, the packaging helps represent our company. It's a visual manifestation of what we're all about," says Natalie Lau, corporate responsibility manager for Molson Coors. "But we're also making sure we are perpetuating and promoting the circular economy. That's why we feel it's important to continue using recycled plastic content where we can."
Amid rising concerns about climate change, there is a growing awareness of the damage plastic does to the environment. From an aesthetic point of view, discarded plastic mars landscapes. From an environmental perspective, the problem is much worse. The indelible images of the Great Pacific Garbage Patch, coupled with new studies showing how plastics harm the ocean food chain and contribute to damaging greenhouse gases, has corporations like Molson Coors seeking solutions to reduce waste and emissions, while positively contributing to the environment and their communities.
With the release of Molson Coors' "Our Imprint 2020 Report," the company notes significant progress on its Our Imprint 2025 goals, which range from offering more responsible drinking programs to implementing sustainable solutions across its production lines and supply chains. In 2017, the company set ambitious sustainability goals to guide its efforts to 2025, targeting the most pressing issues impacting the beverage industry.
"The Our Imprint 2025 goals encourage us to address the challenges that we see in the world, to meet the expectations of our stakeholders and to build long-term, sustainable value for our business," Lau says.
The new report shows Molson Coors is making strides in its use of water, waste reduction, sustainable agriculture, and most pressing, responsible packaging, with more than 99% of its packaging now reusable, recyclable or compostable. The company's work in 2019 made significant headway in meeting its 2025 goals, most notably in its efforts to reduce waste and emissions with its packaging.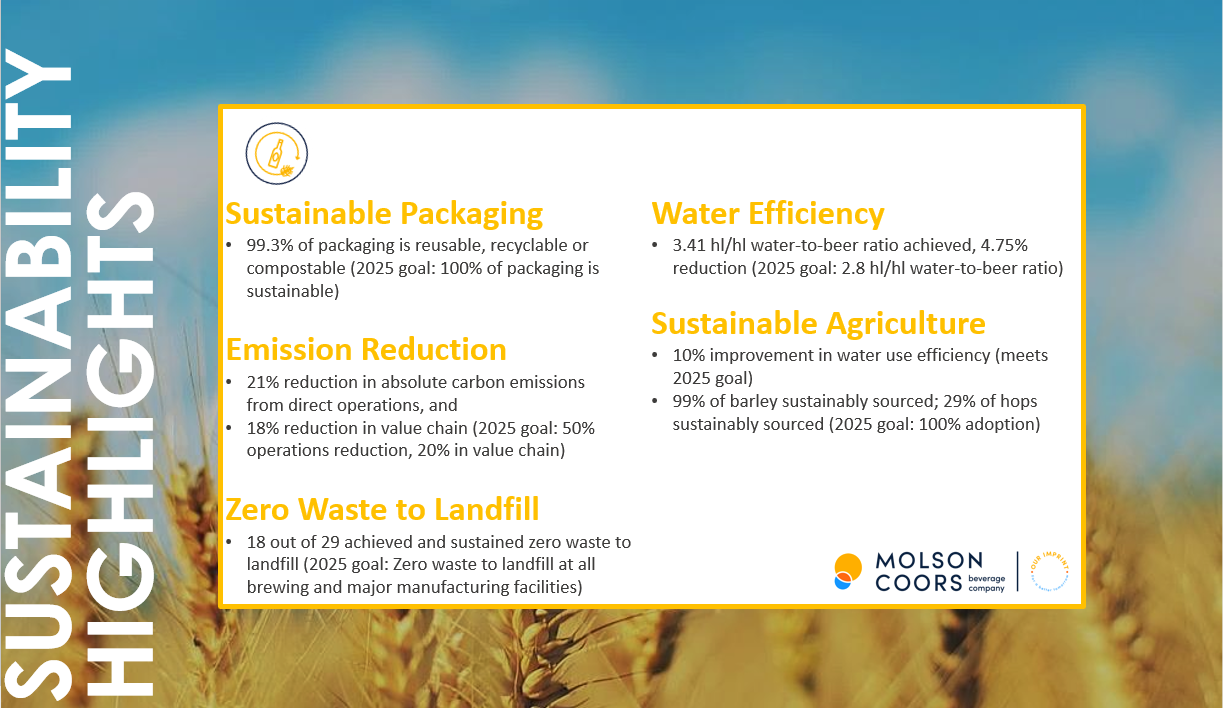 The results with RingCycles™ in Canada have been encouraging, and the company plans on to roll them out more broadly in the U.S. and Canada next year, Lau says, which will get Molson Coors closer to meeting its 2025 goal of having at least 30% recycled content in its consumer-facing plastic.
"You'll find we'll be hitting 30% very soon," Lau says. "Right now, we're working with our suppliers to evaluate other plastic components, like PET bottles and shrink wrap. We're looking at all our plastic packaging that is consumer facing, including increasing recycled content in our PET bottles to 25%.
It's not just the mothership that's walking the walk when it comes to sustainability. Breweries that are part of Molson Coors' craft portfolio have embedded sustainable practices into their everyday operations, as well.
Georgia's Terrapin Beer Company, for instance, has the largest solar array of any craft brewery in the state, allowing it to brew beer that is 100% powered by the sun. The solar panels are projected to offset up to 339 tons of carbon dioxide annually and nearly 30% of Terrapin's energy use.
"Every decision we make the brewery has an effect, and we continue to look for opportunities to be better," says Dustin Watts, Terrapin's president. "A lot of people make beer, and these days a lot of people make good beer. We want to stand for something bigger than beer."
That ethos is shared by Canada's Creemore Springs Brewery, where sustainability has been a key part of its brewing ingredients and operations since its founding.
"Sustainability has been a cornerstone platform at the brewery since we began in 1987, whether we knew it or not," says Stephanie McLarty, brand manager at Creemore Springs. The brewery sourced local ingredients and looked for ways to repurpose them, such as donating spent grain to local farmers for use as livestock feed. Its beer is brewed with spring water from a federally protected water source nearby.
Those practices remain today and continue to evolve, with perhaps the most visible aspect being a biodegradable six-pack ring that hold its Premium Lager. Made from 80% corrugated fiber, the packaging contains compostable organic materials that breaks down in days to weeks.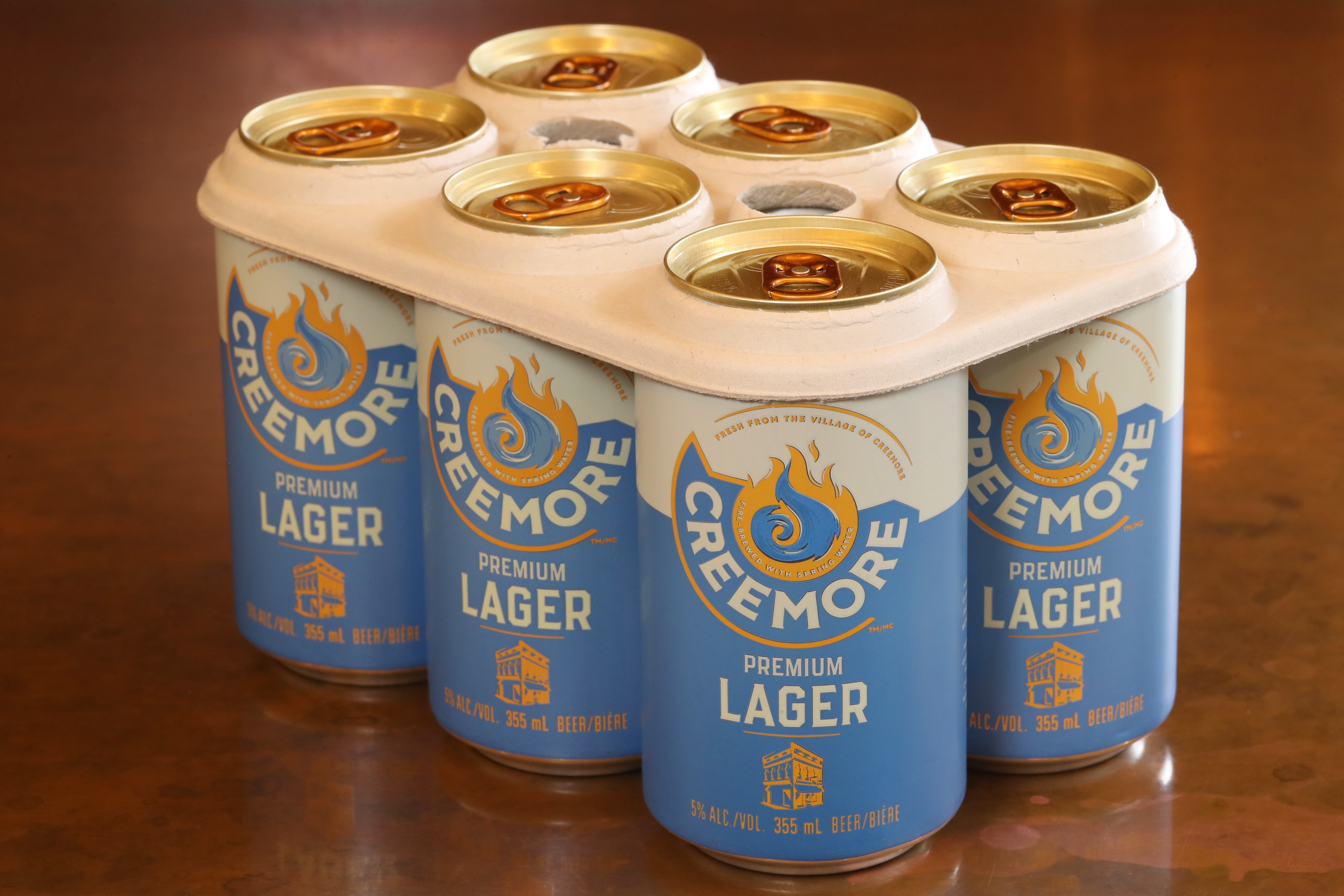 "The eco route is not always the easy route," McLarty says. "But it speaks to our founding mission to have quality in everything we do."
The challenge now for Molson Coors and other beverage makers is how to deploy the technology – which is oftentimes expensive – at scale. Beverage makers have invested millions into equipment over the years to meet industry standards. But making turnkey changes so the equipment produces, say, packaging with reduced plastic content is difficult.
Other questions need to be considered, too. Among them: Does green packaging stand up to stress? Will consumers be inspired or turned off packaging innovations? Will they care?
"Before we can flip the switch and implement this at scale, we're testing the waters to see what works best and what consumers like to see," Lau says. "We will continue to innovate and look forward to achieving a future where all materials can be reused, recycled or composted."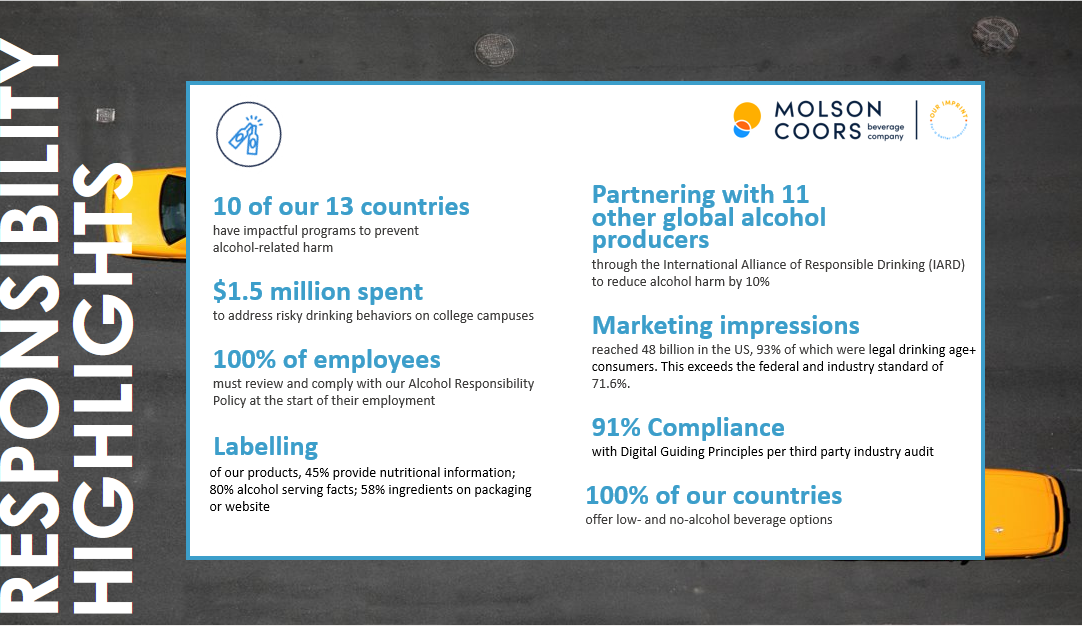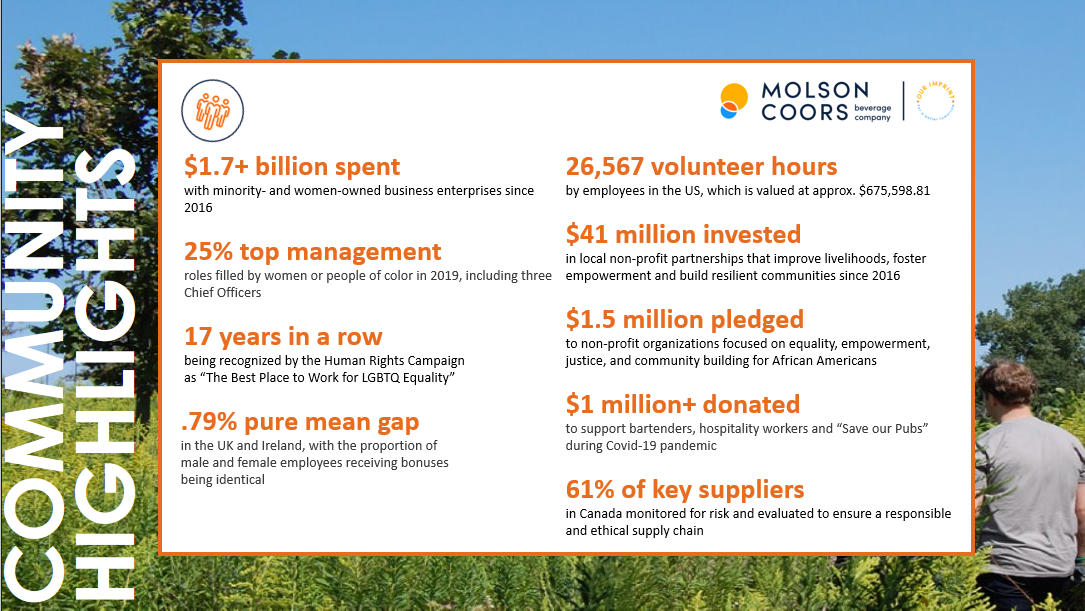 Editor's note: This story has been updated to better describe RingCycle™'s packaging.