Molson Coors Beverage Co. today said it will release a new hard seltzer under its Coors brand in an effort to corral a bigger piece of the booming market for hard seltzers.
Set to launch nationally in September, Coors Hard Seltzer will come in four flavors: Black Cherry, Lemon Lime, Mango and Grapefruit. It will be available in variety 12-packs of 12-ounce slim cans, as well as 16-ounce and 24-ounce singles of Black Cherry.
It will join the company's big bet in the seltzer space this year, Vizzy, and two other products Molson Coors plans to test in limited markets.
"In the spirit of smart core innovation, what better brand than Coors to get into hard seltzers?" said Sofia Colucci, North American vice president of innovation for Molson Coors, at the company's sales and distributor convention in Houston. "Coors already stands for refreshment."
When it launches, Coors Seltzer will compete alongside Vizzy in the hard seltzer space, which again is expected to be a multibillion dollar segment in 2020.
"Vizzy is still our big national bet in hard seltzers, but there's no doubt we'll push on Coors Seltzer given the strength of the proposition and the scale of Coors," Colucci says. "But we are being smart about this. We're coming at this market with distinct propositions."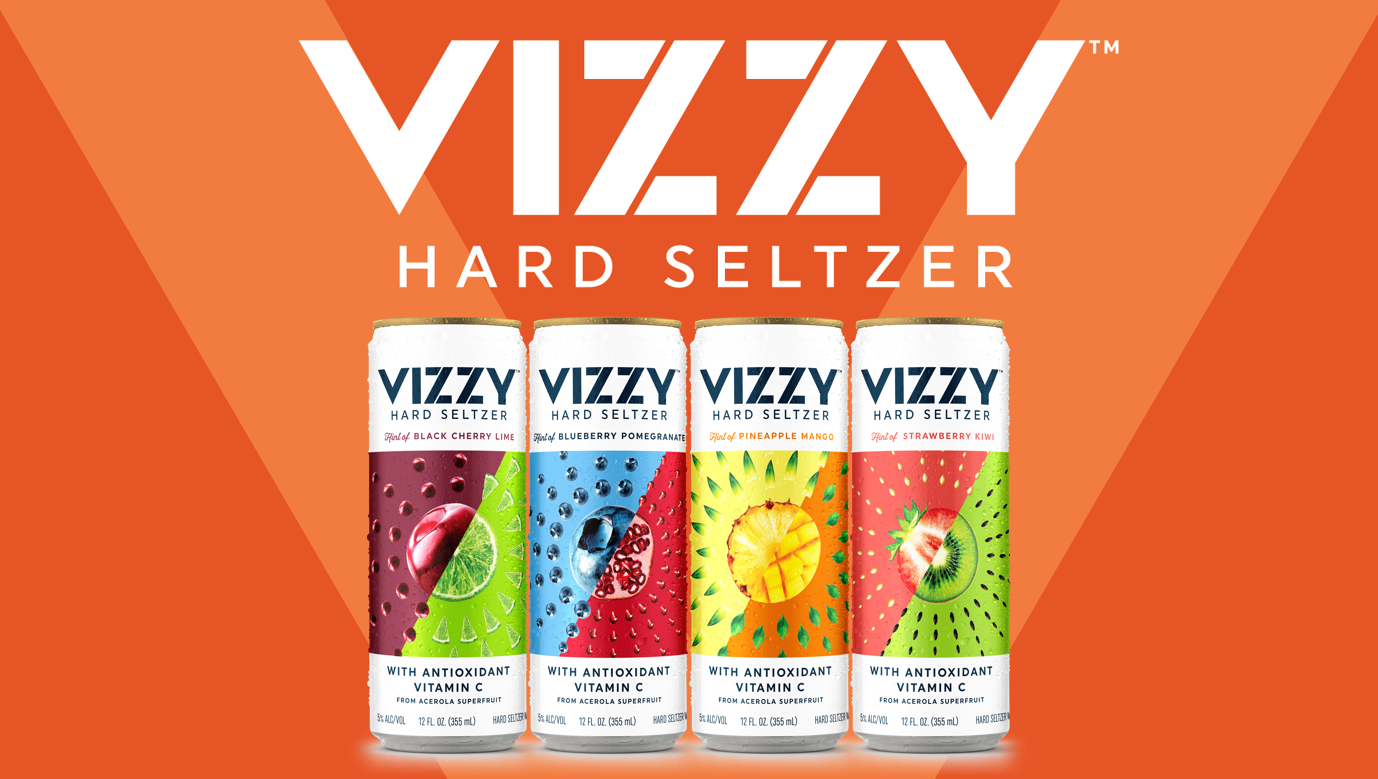 Vizzy, the first hard seltzer made with acerola cherry, the superfruit high in the antioxidant vitamin C, is slated to launch nationally next month.
Vizzy also will come in four flavors — Pineapple Mango, Black Cherry Lime, Blueberry Pomegranate and Strawberry Kiwi — each of which will contain 100 calories, 1 gram of sugar and 5% alcohol by volume.
Packaged in bright orange packs designed to stand apart at retail, Vizzy also will be backed with a substantial marketing budget that includes national TV, digital, social and out-of-home advertising; retail tools; and sampling.
Molson Coors also plans to test two new products in the space, each of which is slated to roll out this spring in three test markets.
"We believe that as the hard seltzer segment continues to grow, consumers will become even more demanding about what's in their drinks," Colucci said. "We're trying to give consumers what they want."