Two of Canada's biggest beverage makers are collaborating on a new beer they say defies style.
Molson Coors Beverage Company and J.P. Wiser's Whisky teamed up to create Molson Common Bond, an amber lager featuring whisky-aged hops that impart complex flavors. The new beer is now available across Canada for a limited time.
The collaboration is the first of its kind for the two Canadian beverage pioneers, which are among the oldest in the nation. Molson Coors traces its founding to 1786, while J.P. Wiser's was established in 1857. With Common Bond, they celebrate a shared appreciation for craftsmanship while admittedly testing the limits of style.
"We've created something quite unique for the marketplace," says Andy Preston, senior beverage development specialist for Molson Coors, of the 6.1% alcohol-by-volume lager. "We wanted to something special that had never been done."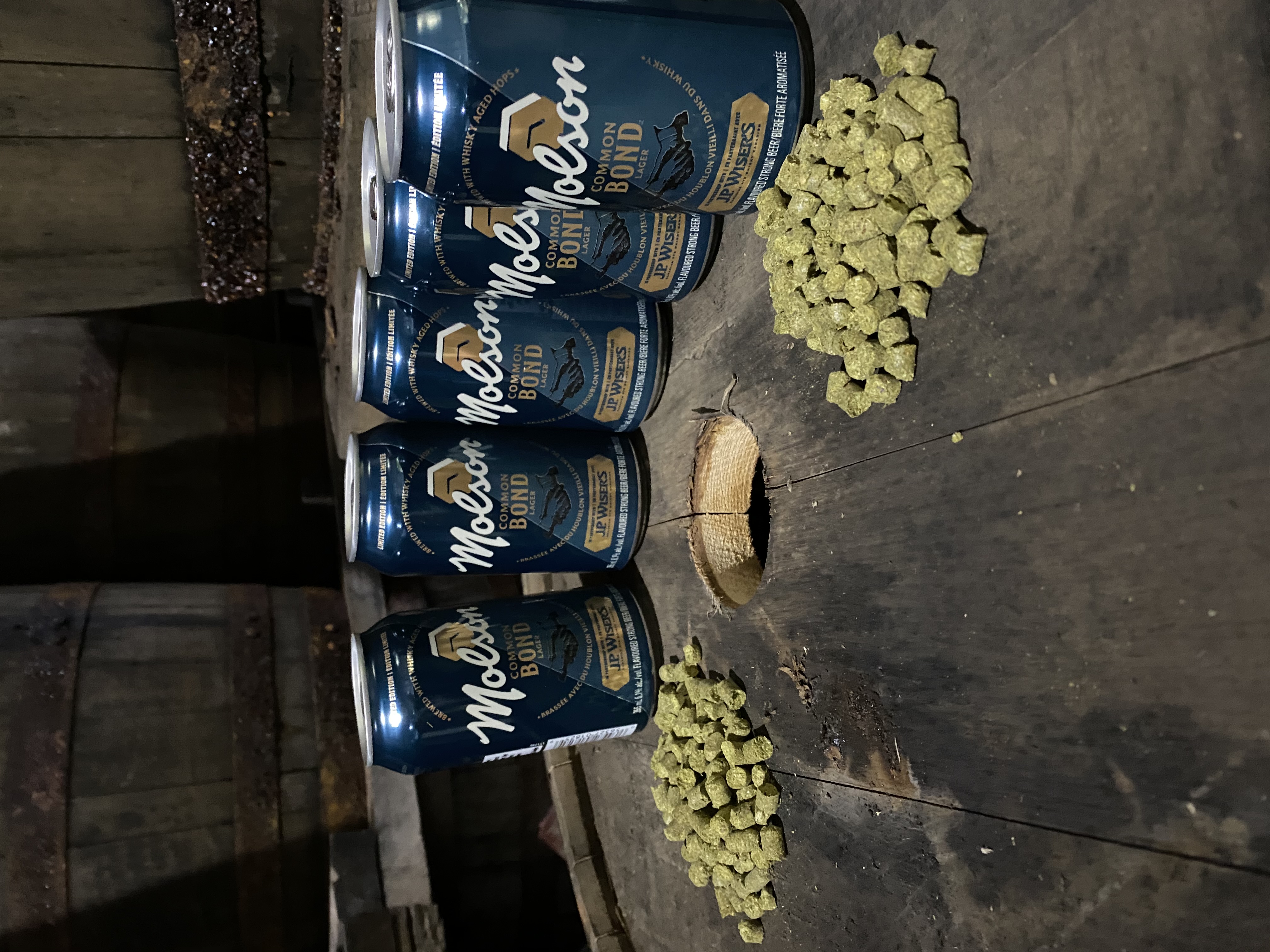 But whisky-aged hops?
"I don't know if anyone's thought of this concept. It seemed counterintuitive to me," says Don Livermore, master blender at J.P. Wiser's. "Why would you infuse hops in aged whisky? It's unique in any sense of the word."
"Unique" was the goal of the collaboration, which began in the summer of 2019. The two teams worked together to determine how they could combine their expertise to create a beer that would stand on its own. Weeks of brainstorming led to the idea of creating a hop extract, a common ingredient in commercial brewing, by using J.P. Wiser's whisky instead of the neutral grain spirit to marry together the flavors of rye whisky, hop bitterness and aroma.
On its face, the idea seemed absurd.
"Traditionally, other beer or whisky innovations on the market today have aged beer in whisky barrels, or vice versa," Livermore says.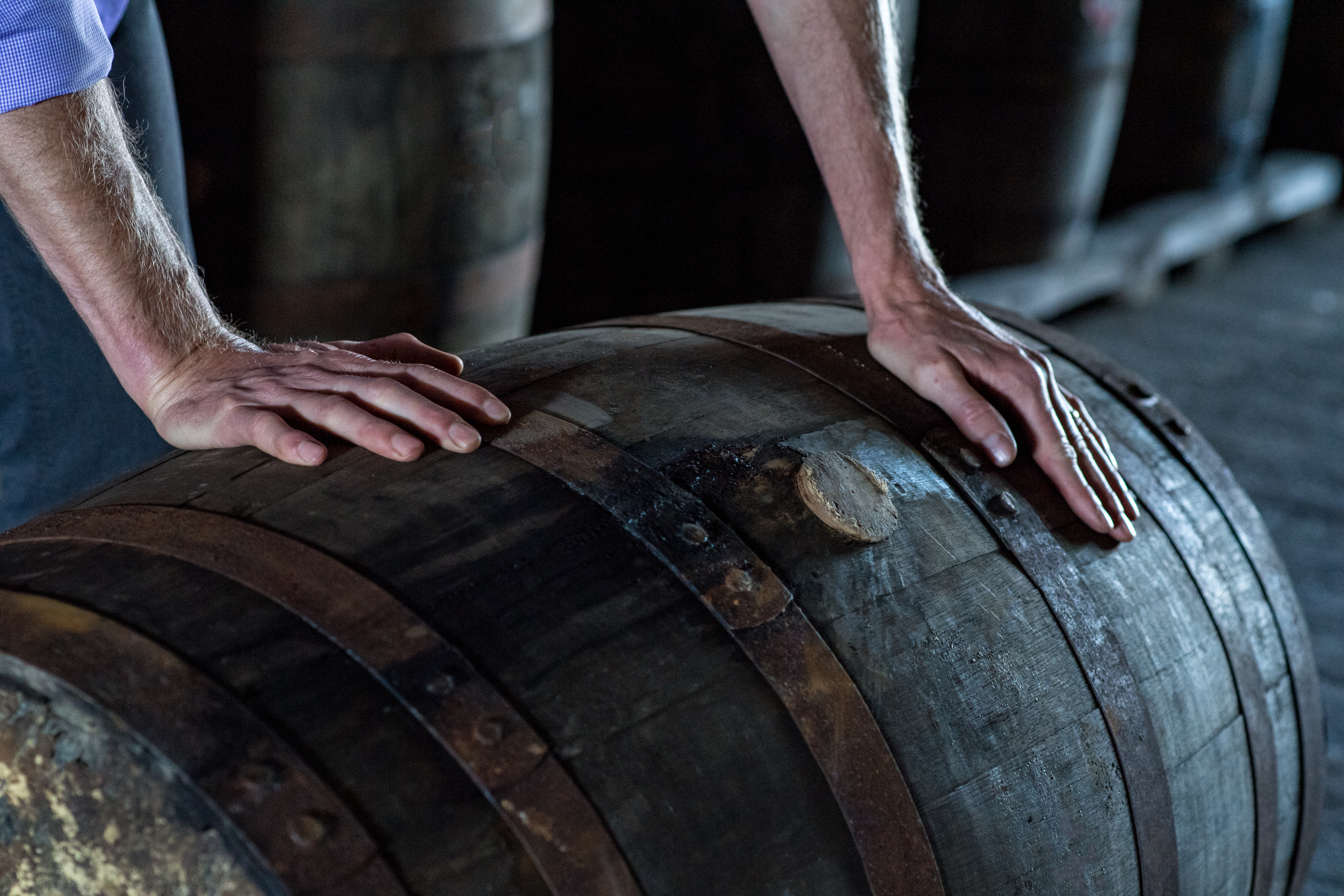 But it's hard to quickly scale production of barrel-aged beers, so Livermore and Molson Coors' vice president of supply chain innovations Steve Stradiotto kicked around ideas.
"Steve said, 'Have you ever thought about using those hop extracts using whisky?' In my mind, I thought, why would you even do that? It makes no sense at all, but we kind of looked at each other and thought, 'Wow, that's an amazing idea,'" Livermore recalls.
Then it was time to involve the brewers at Molson's Montreal facility.
"They'd never seen anything like it before but were super excited to bring it to life," says Preston.
The result? A pleasant, hearty lager rich with notes of toasted oak and vanilla, some coconut and caramel, and, of course, one of Canada's best-selling whiskies.
"When you get it in your hands, and you try it, it feels so right," says Preston. "I don't know if I've ever tasted a beer like this before. In the beer industry, we're breaking molds every day.
"My God, it's a delicious beer," he says.
What's unique about Common Bond, Preston says, is how it was developed out of pure creativity, rather than the strict guidelines that come with commercial brewing.
"It brings me back to my homebrewing days, when you're putting a recipe together imagining how the flavors will come together by adding this grain and this yeast and this hop. Picturing it, imagining what it's going to taste like," he says.
J.P. Wiser's was game to improvise, too, says Livermore, brimming with enthusiasm, even if it meant experimenting with processes its distillery workers had never conceived.
"Rolling around whisky barrels filled with hops and seeing the hops swell had some people a little bit nervous, but we overcame (apprehension) and we landed at a fantastic place," Livermore says.
So what now, after creating a beer the defies style?
"The possibilities are endless," Livermore says.