Why is September so important at MillerCoors? It's Great Water Month. This is the time of year we get our hands dirty to preserve the natural resource most important to us. MillerCoors provides a monetary match for employee-contributed volunteer hours, which supports United Way.
Last Friday, more than 300 employees from our Chicago office gathered outside of our building in downtown Chicago and descended upon various locations throughout the city. About 50 of us headed to LaBagh Woods in the Northwest area of the city, where the North Branch of the Chicago River winds through the forest preserve. We were greeted by Friends of the Chicago River, an amazing organization committed to preserving our city's river. We were going to experience three different rotations, all hands-on. We knew we would make an impact.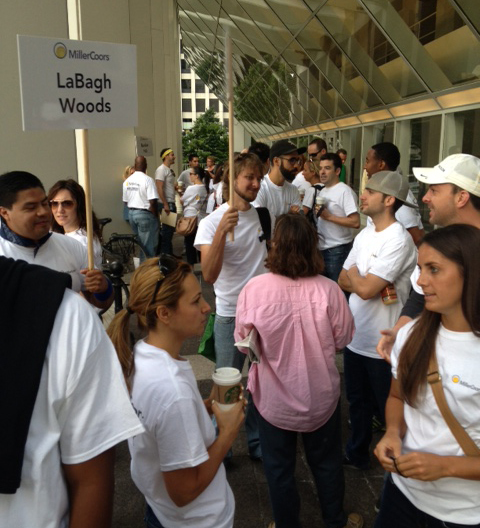 Our first task was to search the area for gullies that led directly to the river. What is a gully, you ask? Gullies are deep inlets in the soil, which increase the potential for run-off and other non-natural substances to be carried into the river. We used a GPS to track location, measured and noted down information on each inlet identified.
Next up, we cut down and hauled out buckthorn. Buckthorn is a European plant commonly used as hedging material. However, in the Midwest, it has invaded several natural areas, such as LaBagh Woods, and is detrimental to native plants as it blocks their sunlight and competes for nutrients. Needless to say, many of these plants are huge and require teamwork to move. We flexed our muscles and worked together to make a tall pile ready for pickup.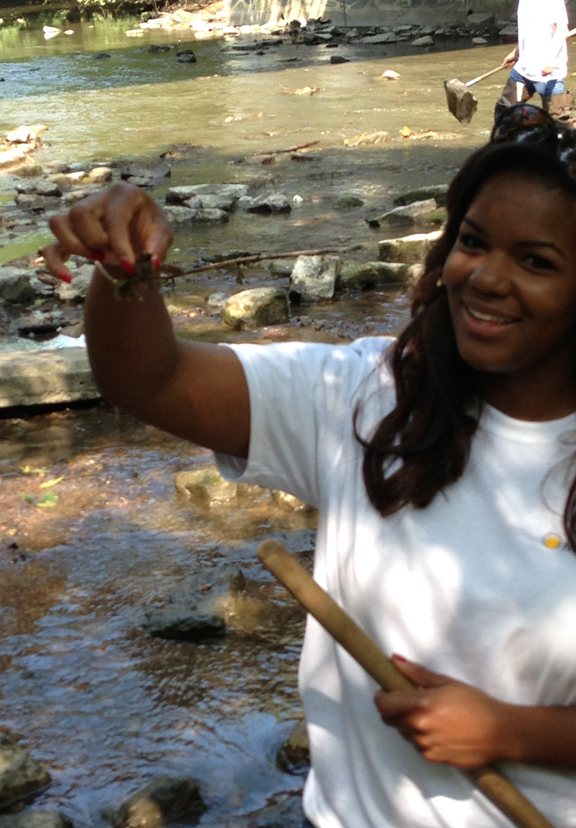 Last—and possibly the most fun—we put on some waders, grabbed a few nets and went straight for the water. Our task here was to search for macroinvertebrates living in the Chicago River in order to help assess water quality. We lifted rocks and used our nets to find lots of little critters such as crayfish and snails. When I said hands-on, I meant it!
This was only one of five locations where our employees spent the day. Not only that, we have 13 events planned at each of our corporate offices and breweries throughout the month of September. We realize how important water is, and the way it impacts each of us and our company. Stay tuned to the hashtag #GreatWaterMonth on Twitter to see what our employees are up to over the next few weeks.
Here's to rolling up our sleeves for clean water!