As it relaunches under new steward MillerCoors, the Mexican import brand Sol is updating its look to be more vibrant, optimistic and bright.
Embracing its historical iconography centered on the sun with its radiant, bright yellow rays, a MillerCoors-led team embarked on a brand redesign that combines Sol's rich heritage with more-modern and premium elements.
The goal of the redesign, which will roll out nationally by April 1, is to reposition the 119-year-old brand to better compete in the burgeoning Mexican imports segment, a market that MillerCoors is entering for the first time.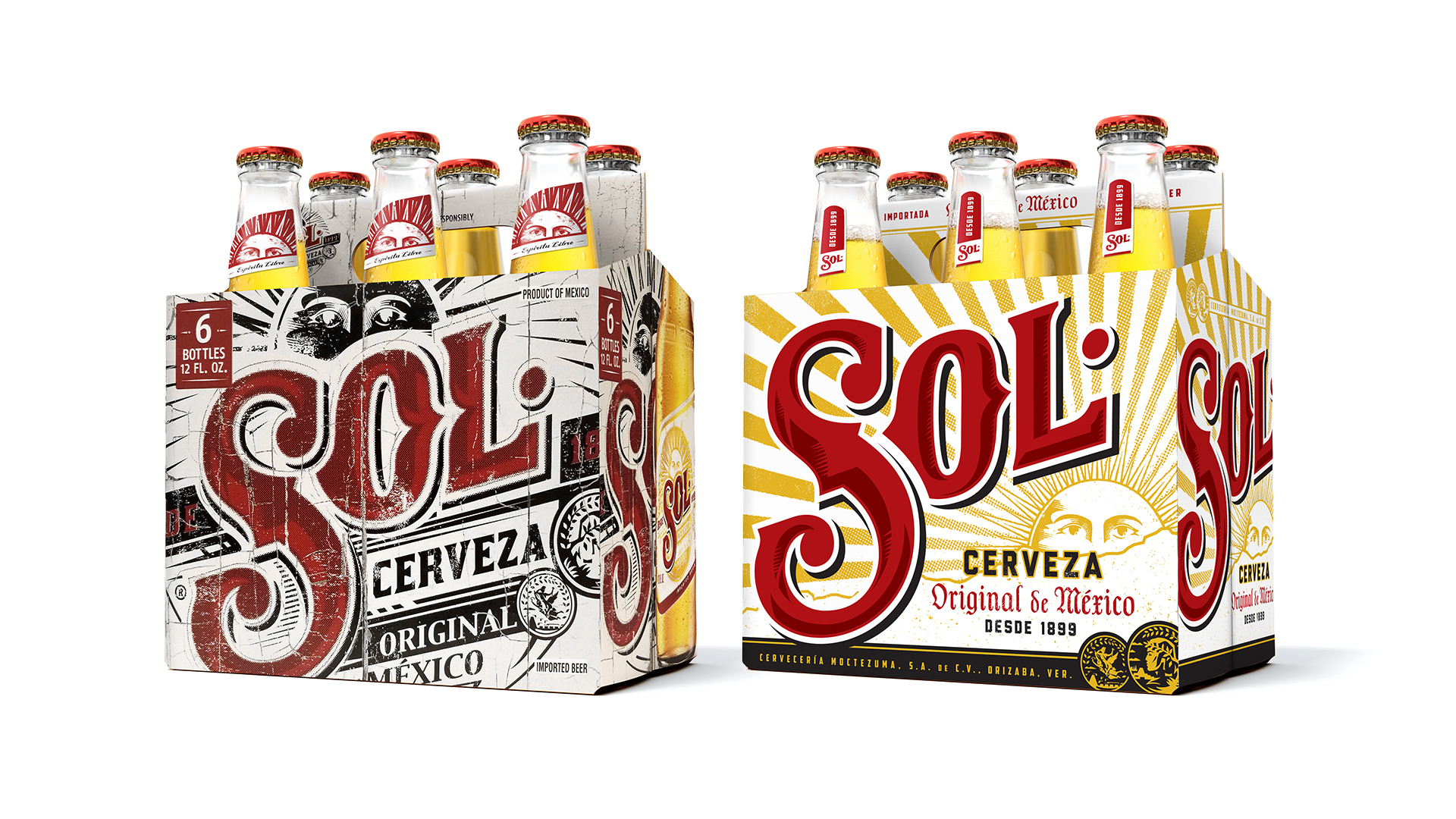 New bottles of Sol, which will be sold in six-packs and 12-packs, are taller and embossed with updated labels that are textured to feel more premium. They'll be bundled in new packaging, which does away with a black-and-white-dominated palette in favor of a bright, sun-centric design with Sol's distinctive red brand emblazoned on bright yellow rays that radiate across the packages.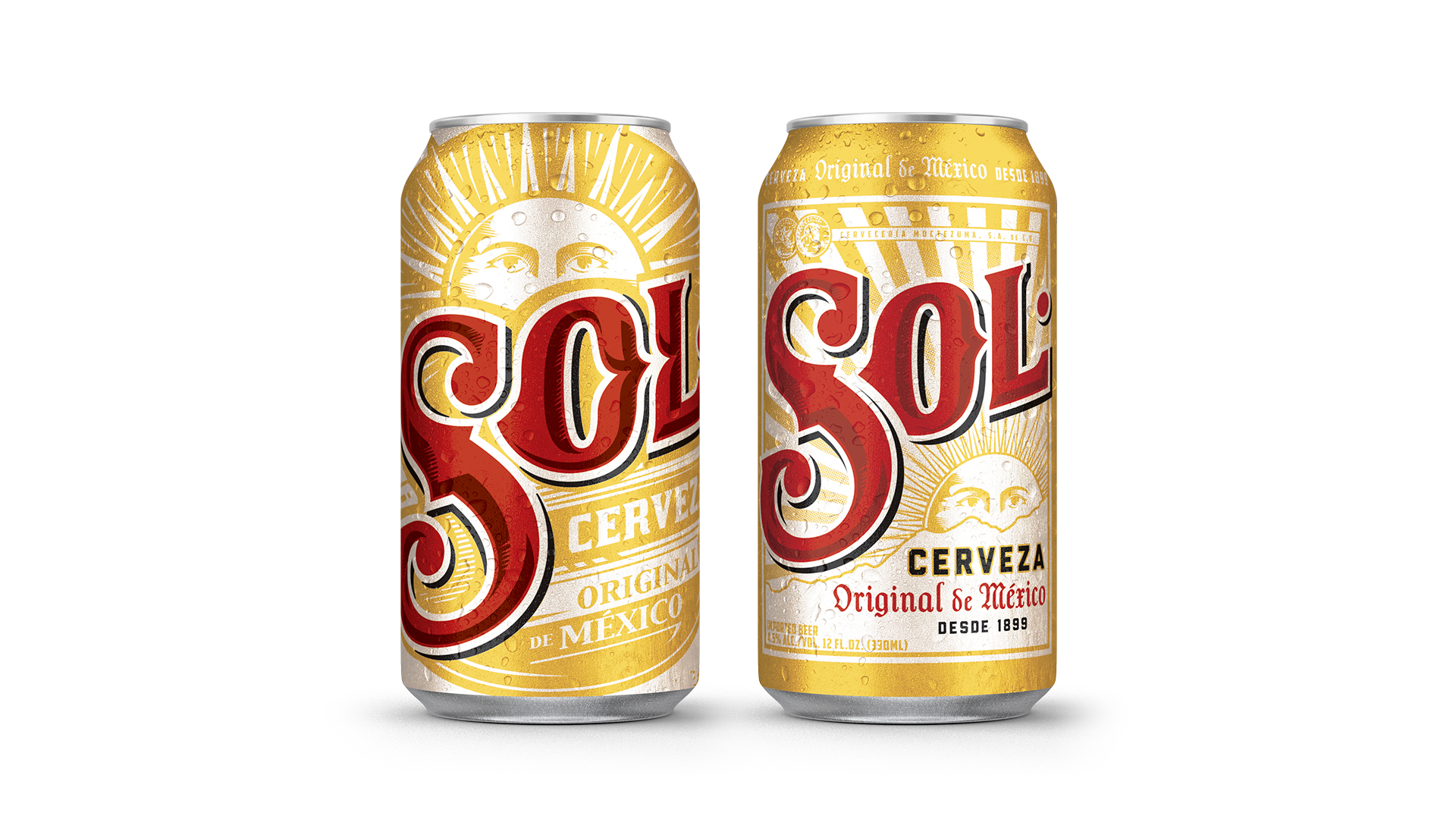 New 12-packs of 12-ounce cans and 24-ounce single-serve cans also are getting a splash of Sol's bright yellow sun rays, a move intended to project the brand's optimism and help it stand out on retail shelves.
"We're bringing back the sun to Sol," says Elizabeth Hitch, marketing manager for Sol. "With the brand having such a rich, consistent design history, it would be a total miss if we did not bring it back to the United States for this relaunch."
For inspiration, Hitch and other members of the Sol brand team spent time in Monterrey, Mexico, one of the breweries where the beer is made, as well as Orizaba, a city of 120,000 southeast of Mexico City where Sol was first brewed at scale. In both cities they found signs of Sol's rich history everywhere. "We saw bright yellow Sol sun rays on murals, signs, the sides of buildings, and we saw a real opportunity to restore that iconography that's not only on the packaging but on the streets of Mexico," Hitch says.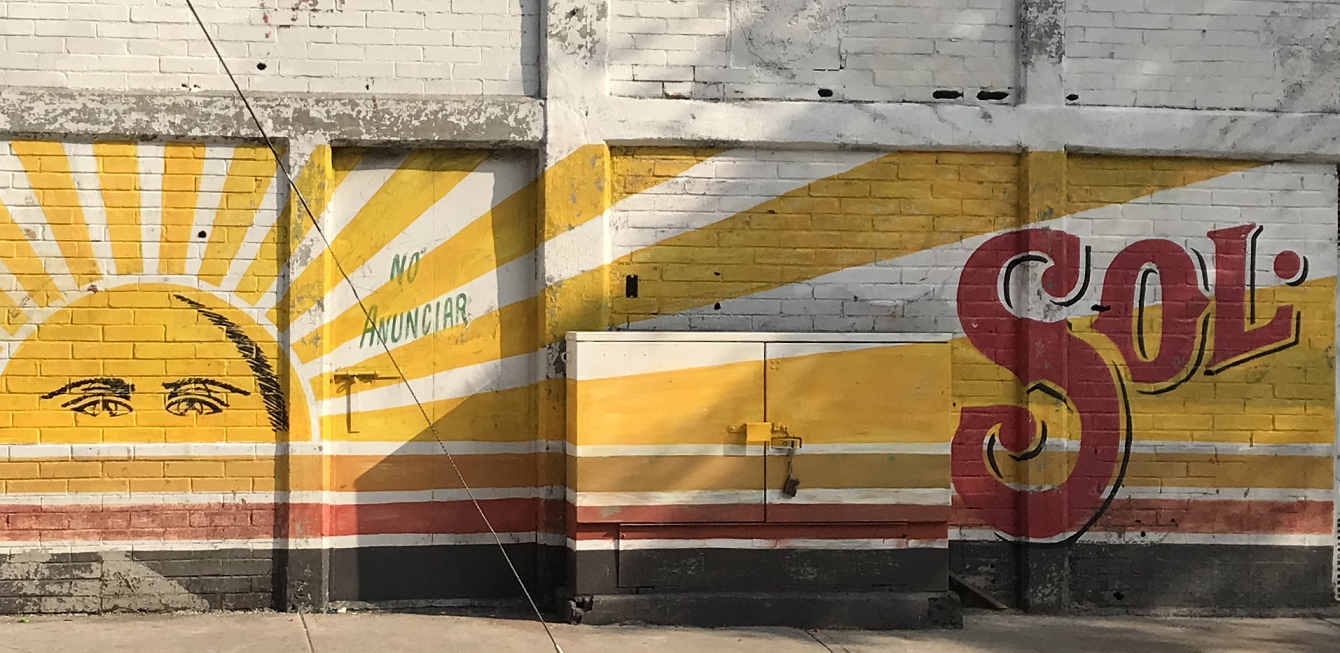 Inspired by a ray of sunlight shining through a hole in a brewery's roof, the lager was first brewed in 1899 by a brewmaster looking for a lighter-bodied, refreshing alternative to the darker, cloudier beers typical from that era. It is a major beer brand in Mexico, and its heritage is woven into the fabric of the Mexican streetscape.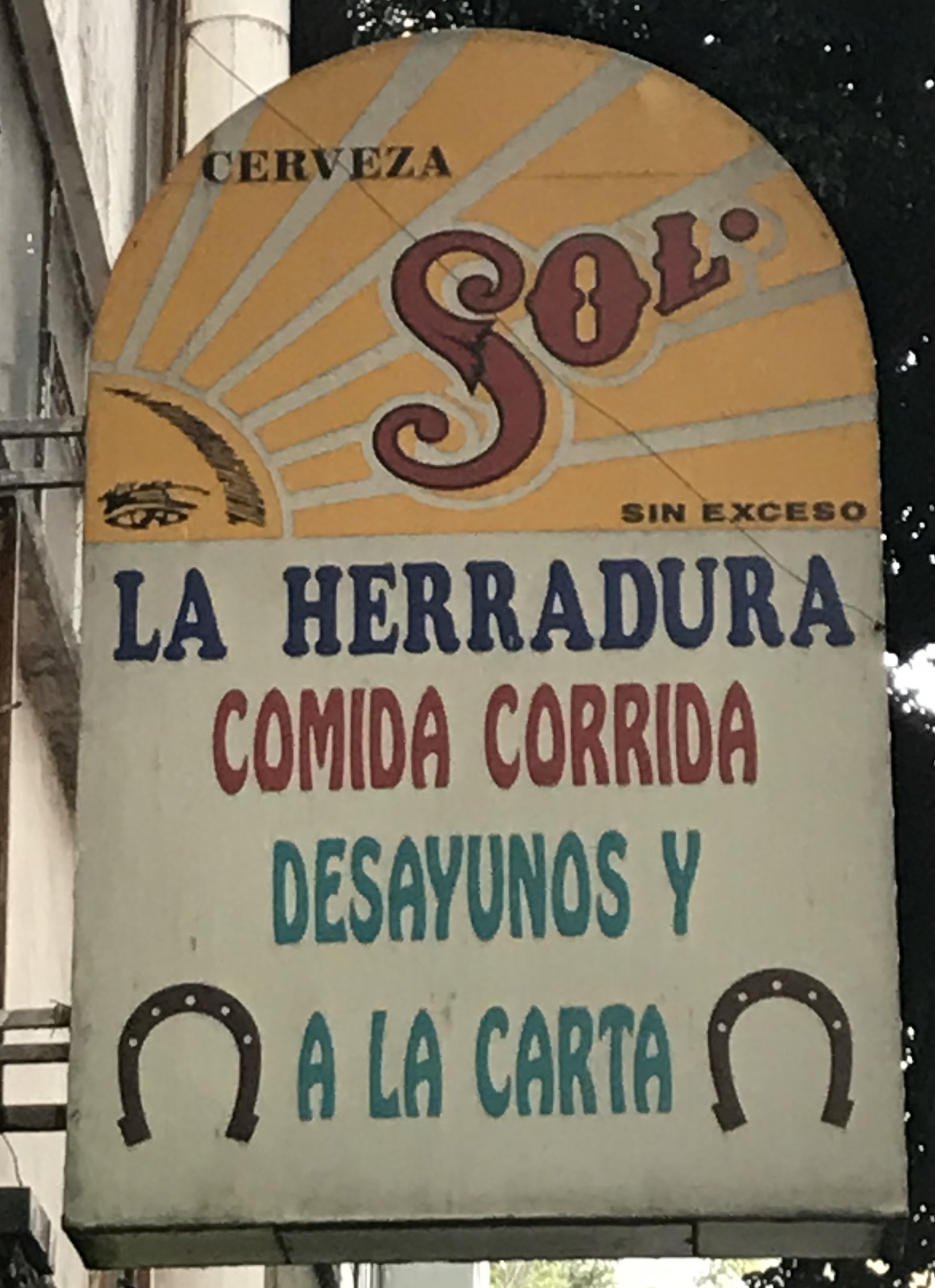 "We had a lot of conversations about how to capture the spirit of this brand, and the main touch points we kept coming back to is the old signage around Mexico -- the old tin signs and the murals," says Graham Ebetsch, the senior design director for Chicago-based branding agency Soulsight who served as the design lead for the rebranding project. "We wanted to leverage the brand's heritage in a really meaningful way to create a strong sense of place by drawing out the colors and vibrancy of the heart of Mexico."
Sol has since grown into an internationally distributed brand. It has been sold in the U.S., as well, though it's always been a smaller player in the Mexican import market.
MillerCoors, which assumed control of U.S. sales and marketing for the brand last fall under a 10-year agreement with Heineken, plans to roll out the brand relaunch in April. MillerCoors will support the brand nationally, with an enhanced focus on five key markets with large Mexican populations: Southern California, Arizona, Texas, Illinois and Las Vegas. Latino drinkers are the fastest-growing segment of the beer-drinking population. Almost 20 percent of 21- to 27-year-olds identify as Latino, and they drink more beer than the average legal-drinking-age consumer, company research shows.
Hitch says Sol's appeal extends beyond this subset of drinkers. The campaign, she said, will focus on themes that appeal to a broad cross section of 21- to 29-year-old drinkers and ensure they are exposed to the brand at least 17 times in 2018.
The idea is to connect with these consumers with a message rooted in authenticity and optimism. The new packaging, Hitch says, is the first step in making that connection.
"For us it was important to not lose sight of what has made and kept that brand great in Mexico," Hitch says. "We're excited to share that vision with drinkers in the U.S."