Now that it's owned by Heineken N.V., California-based craft brewer Lagunitas is being asked to start pitching in on brewing its parent company's international brands, according to labels approved by federal regulators.
Lagunitas breweries in Petaluma, Calif., and Chicago will begin brewing and bottling Newcastle Brown Ale, a British brown ale that in recent years was brewed for export by Heineken in the Netherlands.
Newcastle makes no effort to obscure the fact; it's stamped prominently on the front of the label: "Brewed and bottled (and seen a man about a dog at Lagunitas) in Petaluma, CA. & Chicago, IL."
Here comes a re-brand for Not Your Father's
Not Your Father's, the Illinois-born, Pabst Brewing Co.-owned brand that made a splash a few years ago with the introduction of its hard root beer, is embarking on a re-brand, per labels approved recently by the federal Alcohol and Tobacco Tax and Trade Bureau.
The brand is ditching its old-timey feel for a modernized look that uses stark white labels with black, stylized text. Gone are the drawings of centuries-old sailing ships, black-and-white illustrations of sporting men and faux-wood paneling. In is a minimalist look, the tagline "Sweet Perfection," and color-coded bands denoting variation. So far, the brand has submitted versions for Root Beer and Lemonade.
The move comes amid an extended slump for the once-hot brand, which has since attempted to reinvent itself with a series of innovation flavors such as Mountain Ale, a spinoff of sweet FMBs called Not Your Mom's and even a contract-distilled bourbon.
Tecate goes stronger
Mexican import Tecate is set to unveil a stronger version of its Mexican lager, according to labels approved by the TTB.
The Heineken USA-imported brand has a new 7.5-percent alcohol-by-volume beer called Tecate Titanium, which will be packaged in black-and-silver, 24-ounce single-serve cans, per the filings.
Described on its label as having a "fruity touch in aroma and flavor," the result of a process that "distinguishes it with its high alcohol content but great drinkability."
Dos Equis puts an expletive on its label
Fellow Heineken import Dos Equis slapped an expletive on limited-edition labels of its Mexican lager as part of a partnership with an emerging apparel brand.

The brand gained TTB approval for a label depicting a black, 16-ounce can emblazoned with its "XX" logo on one side and "MEXICO IS THE SHIT" in white block text on the other.
The two brands partnered on a launch event earlier this month in Brooklyn, the first of a series of pop-up shops and events developed by Mexico is the Shit, the streetwear and lifestyle brand created by Anuar Layon. The campaign also will be featured in social media, sponsored content and on-premise merchandising, per a Dos Equis release.
Samuel Adams expanding hazy line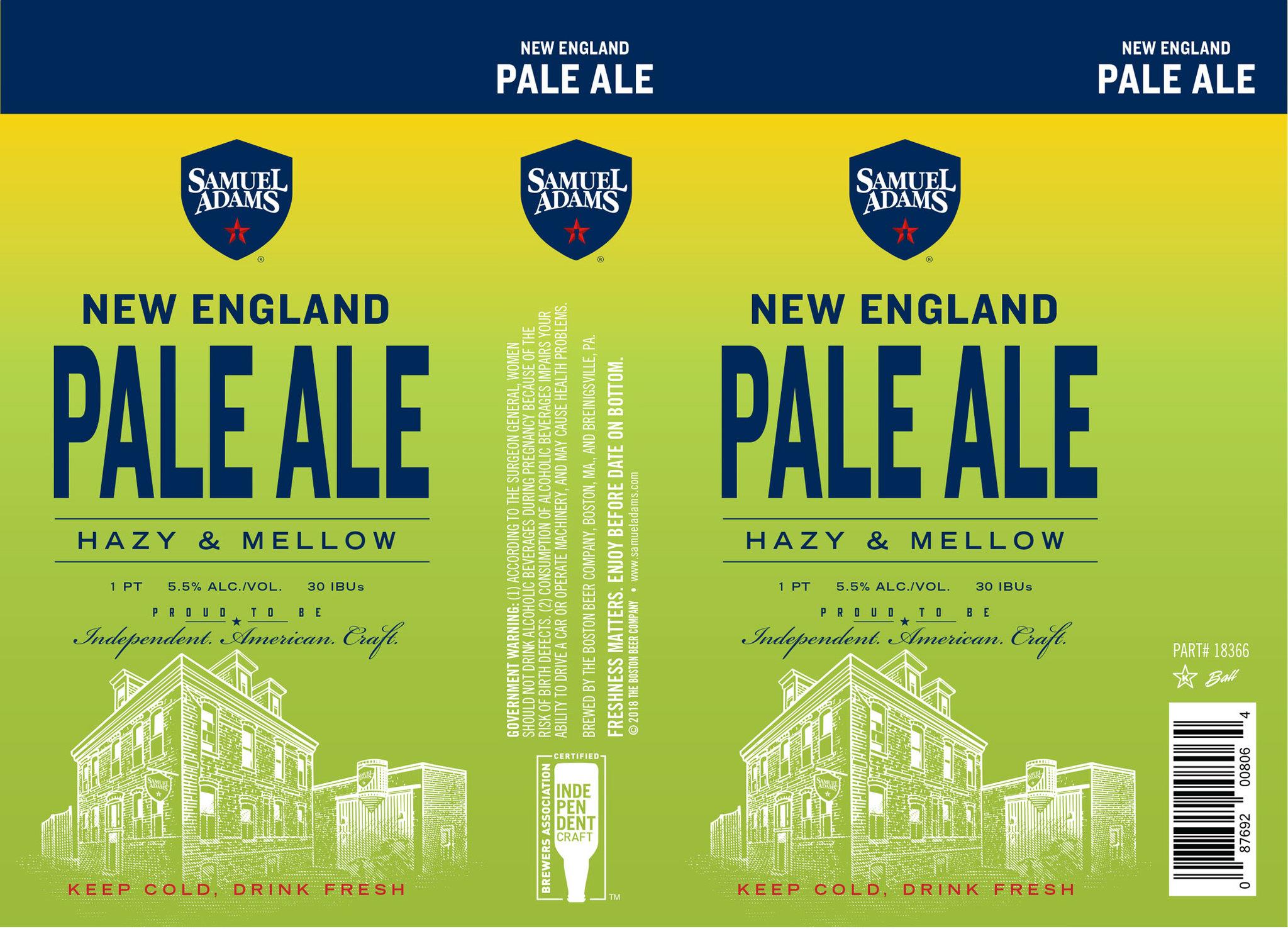 Boston Beer Co.'s Samuel Adams has gained approval for labels of another hazy beer, a New England Pale Ale, per TTB filings.
The 5.5-percent ABV ale, which checks in a step below its 6.8-percent New England IPA, is described on its label as "Hazy & Mellow" with just 30 IBUs. Its IPA, by contrast, has 35 IBUs and is described as "Hazy & Juicy."
The brand has received approval for both 12-ounce and 16-ounce cans.