It's finally springtime (at least it says so on the calendar)!
And for me, that means one thing: baseball. The great American game is back, bringing with it the promise of warmer weather, getting back outside and enjoying a ball game—along with a cold beer or two.
I'm not alone in celebrating the return of baseball, as we've got a number of baseball partnerships with our brands that provide us with an opportunity to connect with legal-drinking-age fans. We're lucky to have a number of great major-league teams on our "roster" (see the list below), along with a number of minor-league teams. Now, how do we connect with these fans?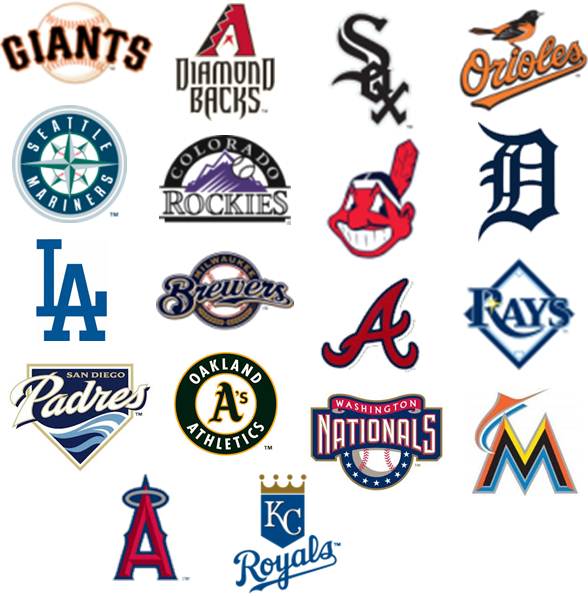 When I go to Opening Day, the first thing on my mind is tailgating. I'm from Milwaukee (Go Brew Crew), so while eating, drinking, and enjoying the company of friends in the parking lot before the game is second nature to me, it may be a bit foreign to some. Tailgating experts will tell you that you've got to plan and shop ahead for this, and they're right. And when prospective tailgaters go to their local grocery or liquor store to stock up, they'll see our baseball signage on big beer displays. Go ahead, grab another one—running out of beer is a cardinal sin, and I'm not talking about St. Louis fans.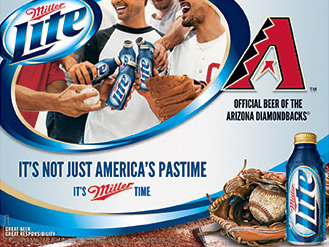 Now, if you're the kind of person who's not into all that planning-ahead stuff, we've still got you covered. Stopping off at the gas station or convenience store on your way to the game, you'll also see the same signage, albeit on a smaller scale. Pick up a 6-pack or 12-pack along with a bag of chips or two and you won't stand out (that much) as a last-minute shopper.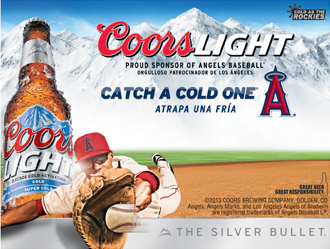 Once you get to the game and get parked, it's Miller Time. Make sure you've got a designated driver or safe ride home (tailgate responsibly!), and get that grill fired up! Light the grill, throw on some meat, enjoy being outside again—it's spring! Then it's time to go into the game. Depending on your level of baseball interest, making it in to see the first pitch may/may not be optional.
Inside the park, we've got signage and advertising for our beers, along with branded destinations like the Miller Lite Party Deck at Miller Park in Milwaukee (Home of my Brewers!) and the Miller Lite Party Porch at U.S. Cellular Field in Chicago. Tickets to get into these branded destinations are often used as local prizes for radio partners and bar promotions.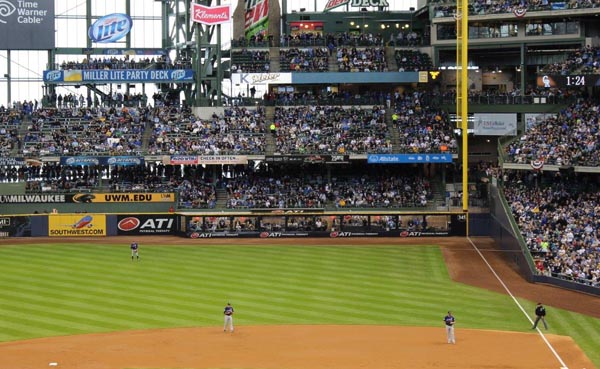 These elements, along with other baseball-related assets like branded giveaways (think a team hat with our beer logo to the first 15,000 fans who are 21+) and promotional days (like "Thirsty Thursdays" with reduced beer prices) help us connect our beers to consumers through a shared passion: baseball. It's beer. It's sports. It's what fans are already doing (and drinking). These sports partnerships help us provide a true connection and relevance on a personal level.
So for those of you who made it out to Opening Day, congratulations! Don't worry if you didn't: There'll be plenty of games (and beer) throughout the summer!