When MillerCoors broke the news that Sol would begin importing a version of the best-selling Mexican ready-to-drink chelada to the U.S., the response was off the charts. Fans lit up the brand's social media channels and demand from distributors far exceeded the company's expectations.
Starting today, many will have their first chance to take some home. Sol Chelada, a mix of Sol beer, tomato, natural lime flavor, spices and other natural flavors, is slated to start hitting shelves today.
"There has been such an incredible amount of excitement around this product," says Elizabeth Hitch, a MillerCoors marketing manager of the Sol franchise. "Sol Chelada is packed with flavor; it's so good and so refreshing, and we think it is a clear winner."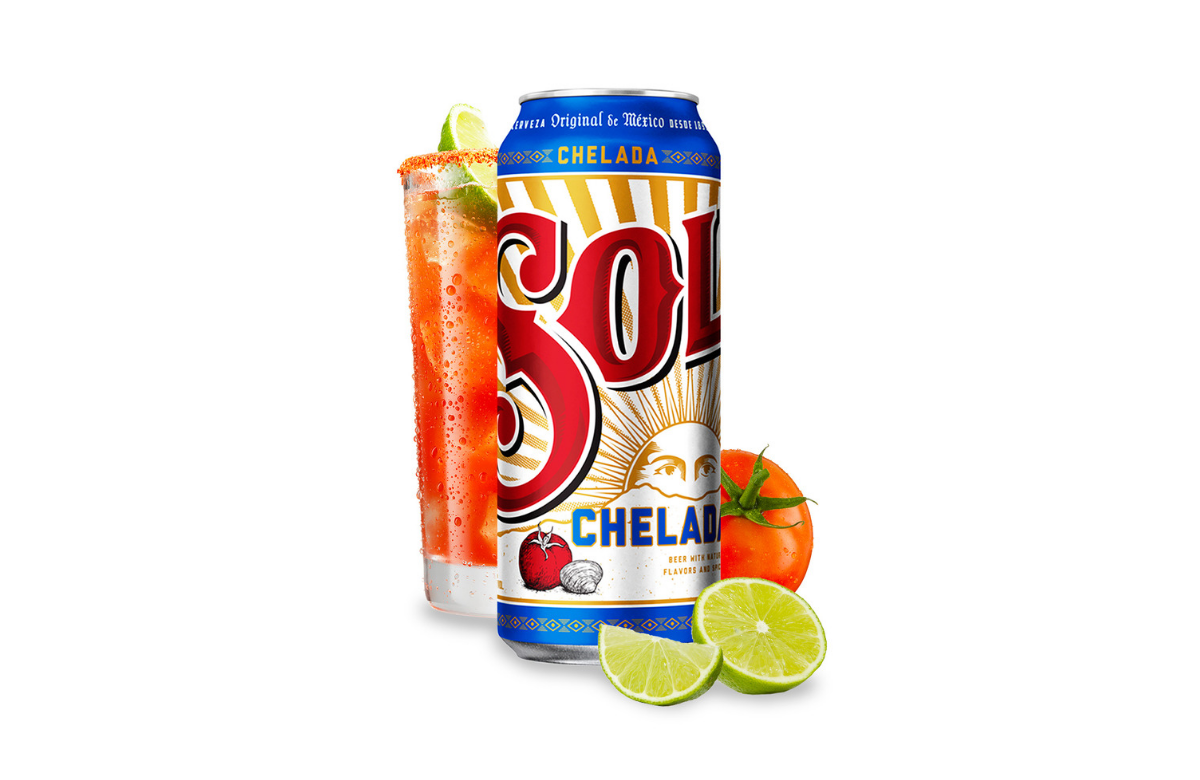 The 3.5 percent alcohol-by-volume Chelada is a take on a Sol Clamato sold in Mexico that was released in 2011. Sol Clamato is by far the market leader in Mexico, so by us just bringing a version of it here is filling a big unmet demand," Hitch says.
Starting early next month, the brand will support the launch with a media campaign that includes social media, digital video and out-of-home displays using the tagline, "A brighter chelada has arrived."
Sol Chelada is slightly spicy with a hint of citrus flavor and salt, though it remains beer-forward. It debuts in 24-ounce single-serve cans, which are rolling out nationwide throughout the month.
It's the first extension to the Sol brand, the bright Mexican lager that MillerCoors relaunched with new packaging and a new marketing campaign in April. The brand finished 2018 up nearly 200 percent in case volume, according to Nielsen all-outlet and convenience data through Dec. 29. Its trajectory continues to accelerate; over the most-recent four-week period, Sol is up 364 percent.
"We plan to go even bigger in 2019," Hitch says. Led by a national expansion of its 12-packs of 12-ounce cans, the brand is aiming for more placements in bigger chain stores, such as grocers and big-boxes. It also will launch 3-packs of 24-ounce cans in certain markets.
It too will be backed with a media campaign that turns on in March and is slated to run through November, more than two months longer than in 2018. The campaign, which includes new TV spots, will continue to focus on messages rooted in authenticity and optimism.
"We had a really strong start for Sol last year, and we see a huge future for it in the Mexican import space," Hitch says. "We want Sol to be the go-to choice for 21- to 29-year-olds looking for an authentic Mexican beer."