I hadn't seen my chin in eight years. As firm beard believer, it felt like a leap of faith to put razor to skin. I recently joined MillerCoors, and when I saw that Foster's was supporting Movember—I knew I had to join in and do my part.
Movember supports world-class men's health programs that combat prostate and testicular cancer. During the month formerly known as November, men grow a moustache or "Mo," becoming walking billboards for these important causes. Women, or "Mo Sistas," get involved by sponsoring a "Mo"!
The event was started by a group of friends in Australia and has spread all over the world. It has raised over $435 million dollars since 2003 to support research to defeat testicular and prostate cancer.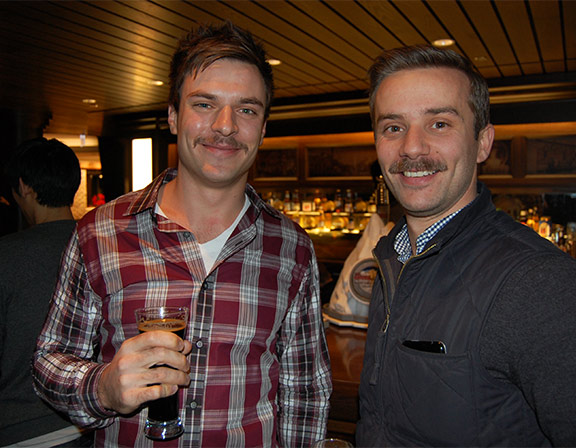 After our November 1 kick-off event, the men of MillerCoors shaved down and then took the month to grow a glorious Mo, with the support of our colleagues, friends and family. Each participant could join the MillerCoors team, and through the MOspace page on Movember.com, post pictures, share stories and status updates, and solicit donations.
Throughout the month, you could spot handlebars, horseshoes, pencils and walruses walking the halls of MillerCoors. The results were sometimes hilarious and other times, like mine, a little thin and sad; but it always sparked conversation and personal stories about why these causes are so close to heart. As a new employee, it ended up being an unexpected way to get to know my colleagues.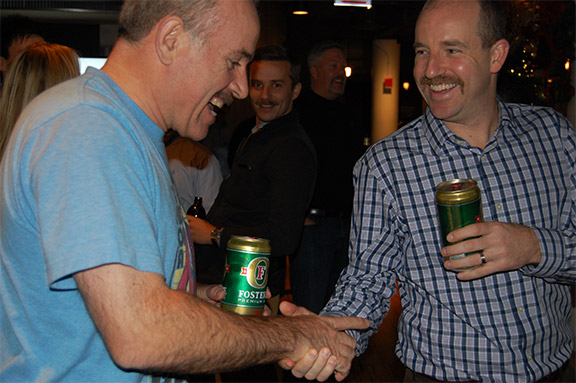 To close off the month and celebrate, we had a fantastic closing party at Fred and Adolph's Pub upstairs.  There were lots of prizes (including for the creepiest moustache) and Foster's all around. The MillerCoors team raised over $35,000, but the chance to get to know each other and raise awareness was priceless.