Coming soon to an outdoor event near you: the Silver Bullet Cold Stream, a custom Airstream trailer equipped with technology that pours Coors Light drafts below freezing temperatures.
Slated to appear at dozens of events this year, including the Indianapolis 500, the College World Series and the weeklong Kaaboo Del Mar music, art and food festival, the mobile cooling center is the brand's newest way of connecting with consumers "in need of the ultimate cold refreshment," says Dana Mason, an associate marketing manager for Coors Light.
The 32-foot Airstream is outfitted with four draft lines that pour Coors Light at between 27 and 29 degrees Fahrenheit and a cold room able to hold up to 12 half barrels of Coors Light.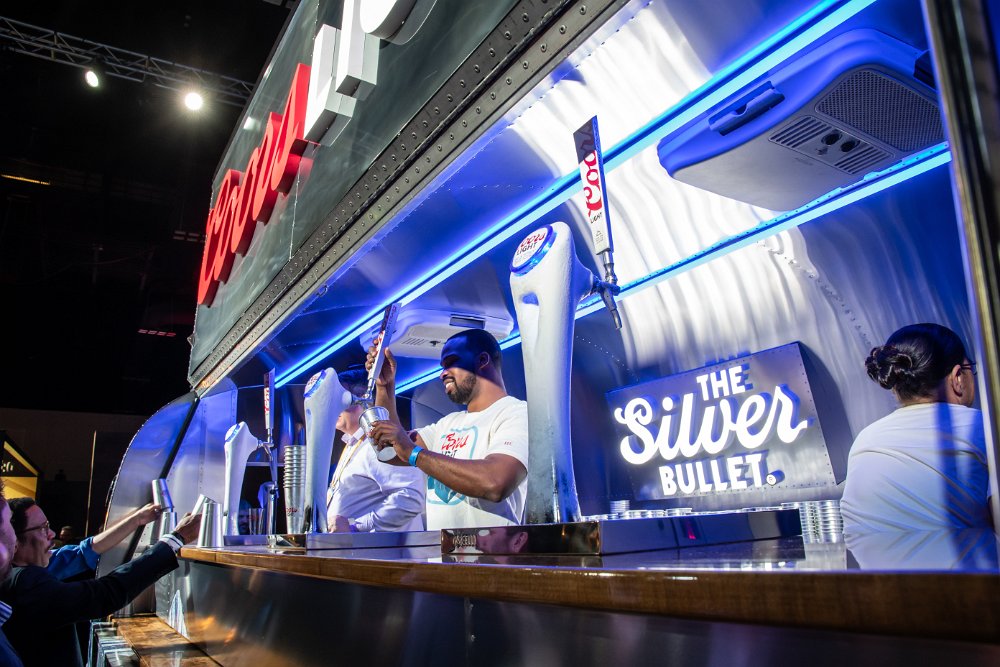 "It's all designed to provide a multisensory experience that uses Coors Light as the catalyst delivering a cold, refreshing experience to drinkers spending their day in the hot summer sun," Mason says.
The Silver Bullet Cold Stream already has begun making its way around the country at sporting events and music festivals. It's now on its way to Indianapolis for Memorial Day weekend, where it will post up at the Indy 500 Snake Pit, a celebration venue in the center of the Indianapolis Motor Speedway oval. The Snake Pit, sponsored by Coors Light, includes a slate of concerts featuring artists such as Skrillex, Alesso and Chris Lake, on race day, May 26.
From there, it's off to the Carolina Country Music Festival in Myrtle Beach, S.C., on June 7-9; the College World Series in Omaha, Neb., on June 14-16; the Jellyfish Festival in Ocean City, Md., on June 19-22; and more than a dozen additional venues through the rest of 2019.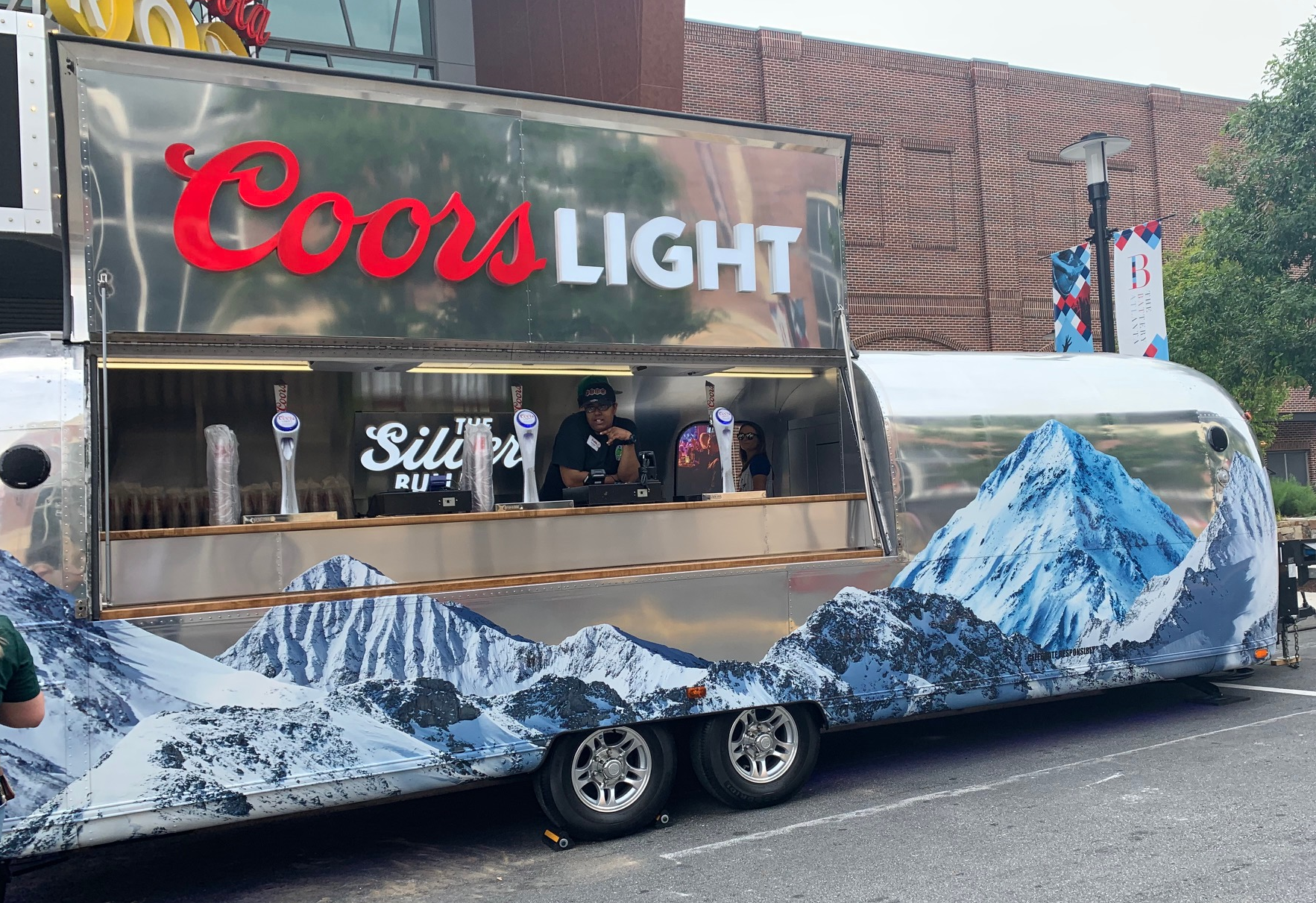 At larger events, the trailers will be flanked by air-conditioned decks studded with ice bins filled with Coors Light cans, furniture and device charging stations — all surrounded by Dyson fans. To enter the area, drinkers will walk through a Coors Light-branded mountain archway, which will blast cold air on customers.
"The whole area surrounding the Cold Streams becomes an oasis for anyone seeking cold refreshment and a break from the heat and the crowds," Mason says. "We're not just offering fans a cold beer, we're taking them into our world by providing a dynamic consumer experience that reinforces cold at every touchpoint."
Beginning in September, Coors Light will christen four additional Silver Bullet Cold Streams, which will allow the brand to reach even more drinkers.
Connecting through experiences
The initiative is part of a larger MillerCoors strategy to connect with younger legal-age drinkers through experience-based activations, joining Miller Lite Bar 75, a premium, branded experience custom built for festivals that is back for 2019. It is among the tools the brand is using this year to connect with music fans at scores of music events and festivals around the country.
The 2,400-square-foot Miller Lite Bar 75 is scheduled to make appearances at major festivals this year, including Jazz Fest in New Orleans, Boston Calling Music Festival in Allston, Mass., and Austin City Limits in Austin, Texas.
The Bar 75 spaces offer Miller Lite and are filled with millennial creature comforts, such as shaded seating, a wall of fans to cool down, phone chargers, Wi-Fi connections, speakers and "activation walls" where drinkers can scrawl messages, compete for prizes and interact with the brand.
Carving out a presence at big events is a growing endeavor for brands, in large part because the most-coveted demographic of consumers — millennials — react differently to traditional advertising than their older counterparts. More than 7 in 10 of these consumers would choose an experience over a material item, according to a study from the Harris Group.
It's a strategy used by brands ranging from Facebook to Gatorade to HBO, typically employed during large gatherings like festivals, music shows and sporting events.
The top goal of such sponsorships, of course, is to recruit new consumers. For Coors Light and Miller Lite, it's part of broader efforts to recruit and retain legal-age drinkers, an imperative for both brands as more younger drinkers have migrated in recent years to wine and spirits.
"Bringing our brands to life locally is at the heart of field marketing," says Bill Averill, vice president of field marketing for MillerCoors. "Being able to leverage dynamic branded experiences like Miller Lite Bar 75 and Coors Light Silver Bullet Cold Stream are awesome examples of how we are connecting with today's consumers through powerful interactions that showcase our brands."