Despite the entrance of a new direct competitor from Anheuser-Busch, the Steel Reserve Alloy Series from MillerCoors continues to grow unabated, building off strong numbers in 2017.
Fueled by the strength of its top-selling Hard Pineapple and Spiked Watermelon flavors, as well as an impressive start with Spiked Blue Razz, the brand has fended off follow-on brand Natty Rush, the Anheuser-Busch FMB that hit the market late last year with a similar flavor line-up.
As a franchise, MillerCoors' Steel Reserve Alloy Series is pulling down nearly four times the volume of Natty Rush, per Nielsen figures through the end of June. On top of that, Steel Reserve Alloy Series flavors are selling at more than twice the rate as their Natty Rush counterparts, per Nielsen convenience store data through June 30.
"This is a velocity story," says Josh McDonald, associate marketing manager at MillerCoors who supports the brand. "We're seeing success because we have the first-mover advantage, we've created great-tasting flavors, and we have a system that's really gotten behind the brand to boost distribution."
Volume for the Steel Reserve Alloy Series franchise is up 14 percent year-to-date through July 7, according to Nielsen all-outlet and convenience data. The most-recent four-week trend is even better, with volume up 16.7 percent. That outpaces the flavored malt beverage/coolers/alternative segment, which is up 5.6 percent in volume year-to-date.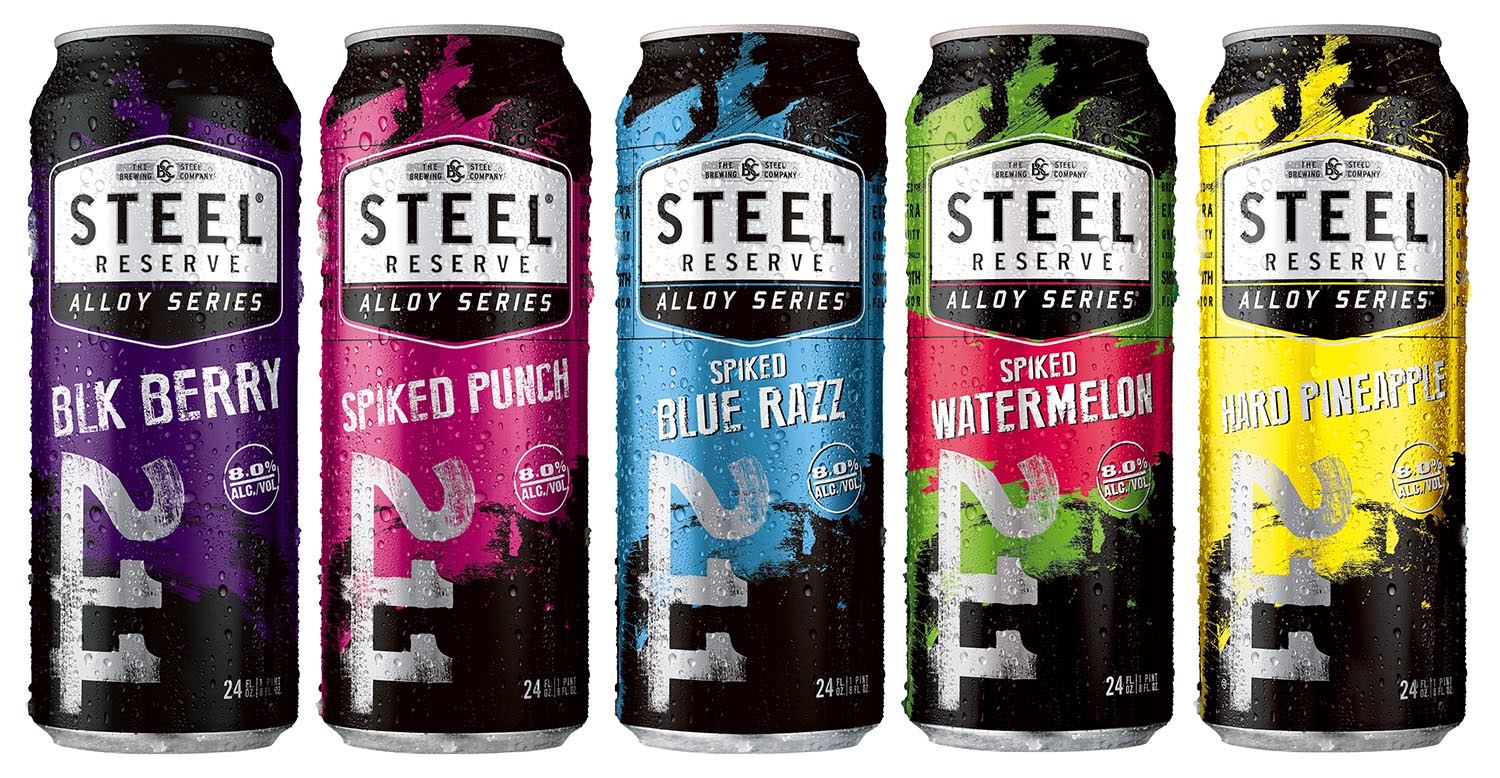 Year-to-date, the Steel Reserve Alloy Series top-selling flavor is Hard Pineapple. It's followed by the brand's inaugural flavor, Blk Berry.
Blue Razz in particular has been on a run. The flavor catapulted to the brand's No. 2 flavor over the last four-week period, helped by expanded distribution in the convenience store channel.
Natty Rush hit the market last fall with three flavors: Hurricane Punch, Blue Frostbite and Watermelon Smash. The Steel Reserve Alloy Series flavors Spiked Punch, Blue Razz and Spiked Watermelon this year have sold at twice the rate, per Nielsen convenience store sales data through June 30.
Natty Rush also this year has gained federal approval to sell two new flavors: Long Island Lightning, a take on a Long Island Iced Tea; and Mountain Madness, which has sweet citrus flavors, per label filings.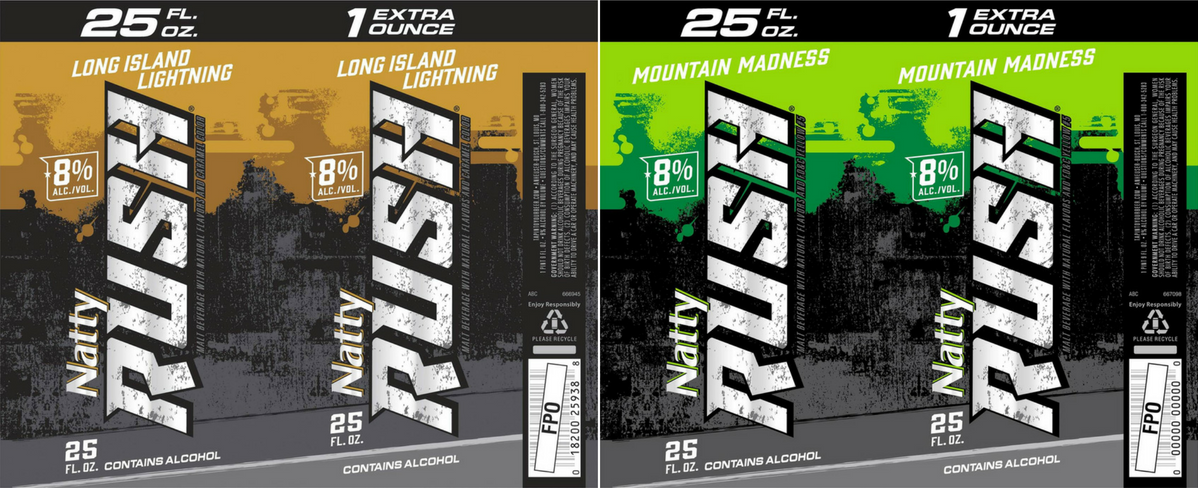 An Anheuser-Bush spokesman did not respond to a request for comment.
McDonald, who says flavor innovation is "extremely important" to the core flavored malt beverage consumer, says Steel Reserve is "always testing and preparing new flavors for the future.
"We'll continue to bring the great-tasting flavors to drinkers and secure strong distribution, thanks to the continued enthusiasm and support of our system."