It's shaping up to be another summer of rosé.
Rosé ciders, that is.
More than a dozen rosé-branded hard ciders have hit the market in recent months, including offerings by MillerCoors-owned Crispin Cider Co., Boston Beer Co.-owned Angry Orchard, Anheuser-Busch-owned Virtue, Heineken-owned Strongbow, as well as versions from Bold Rock, Citizen Cider, Wölffer, Cidergeist and Original Sin, among others.
This explosion of pink has brought renewed interest to the category, which in turn has provided a boost in sales. Crispin Rosé, for example, ranks as the No. 5 selling new brand among beer and hard cider products tracked by Nielsen that were released within the last 13 weeks, just behind fellow MillerCoors brand Arnold Palmer Spiked Half & Half, according to Nielsen all-outlet and convenience data through Feb. 24.
That's despite not launching nationally until Jan. 1, as well as still-low market penetration; Crispin Rosé is only sold in 3.9 percent of off-premise locations tracked by Nielsen.
The brand's fast start "is huge for us," says Frank Cirone, the Crispin senior marketing manager. "These are really great starting points. The Crispin Rosé that's at retail is doing extremely well. It's proof that when you get it out there, it works."
Rosé cider's strong performance also comes in the winter months, before rosé's peak selling season: summer.
"Summer is commonly referred to as 'rosé season' in America," Cirone says. "We can't wait to see how much sales ramp up once the temps start to heat up."
The explosion of pink-hued cider has caught the attention of several national media outlets, particularly publications geared toward women and younger legal-age drinkers. Thrillist chimed in about the boom in Instagram posts about rosé ciders. Glam this week called rosé ciders "the answer to all your pink drink-loving questions." Bustle has weighed in twice, concluding that Crispin is both the "most-Instagrammable" rosé cider as well as "a total hit" that's "perfect for toting along to chilled out nights with friends or lazy Sunday brunches."
CNBC predicted rosé cider "could be the millennial pink drink of this summer." The New York Daily News went further, declaring rosé ciders will be "summer's hottest drink."
That's good news for the hard cider category as a whole, which is attempting to claw back from a rough two-year stretch. After a seven-year bull market of cider sales, the category peaked in 2015 followed by two consecutive years of declines.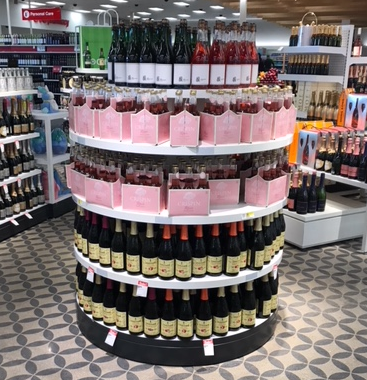 For Crispin, launching a rosé cider was akin to flipping a switch. Since Crispin Rosé's launch in January, the brand tipped the Crispin franchise into sales growth in each subsequent month, reversing a string of monthly declines dating back to 2015, according to Nielsen all-outlet and convenience data. The brand portfolio is up more than 18 percent over the four weeks ending March 4, compared to the same period in 2017, according to Margin Minder.
Made with real rose petals, hibiscus and a blend of fresh-pressed apples and pears, Crispin Rosé is dusty pink in color with an aroma that matches a traditional, Provençal rosé. The hard cider has light cherry and strawberry notes on the nose, along with a hint of vanilla and stone fruit. Flavors of fresh strawberries and light cherry make way for melon, rhubarb and tropical fruit, along with a tickle of sweetness. Still, the cider remains crisp and finishes dry.
MillerCoors is positioning the brand to target wine consumers, translating to sales incremental to the category. Cirone says that differentiates Crispin Rosé from many of its competitors, which are pulling cues from craft beer in their packaging and marketing. "We're focused on playing in wine occasions and truly tapping into the rosé lifestyle," he says. "It comes to life at every turn for our brand, from the simplicity and beauty of our packaging, to the lifestyle-driven look on our social media pages and our partnerships with well-known female social media personalities."
Winning back drinkers from wine is key for the brand; drinkers who identify themselves as hard cider consumers drink four times more wine, Cirone says. Rosé wine posted growth of more than 50 percent in 2017, driven by women ages 21 to 34. And its growth has come in part by sourcing drinkers from key summer beer occasions, Cirone says.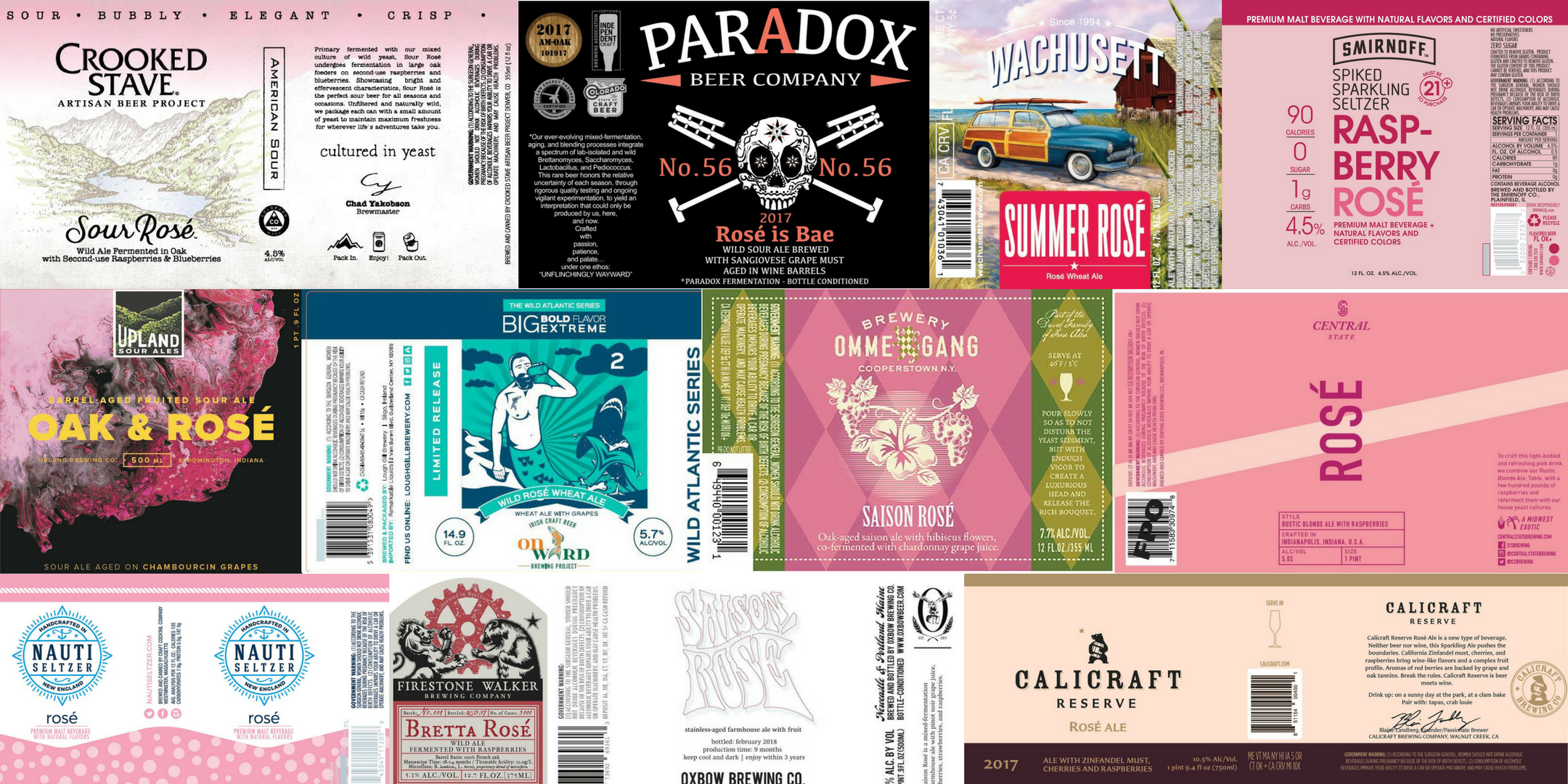 Those statistics are not lost on other alcohol beverage companies, which also are jumping on the pink craze with their own products. Aside from hard cider, more than a dozen other non-wine rosé products have hit the market in the last six months, including spirits, beer and hard seltzers.
But hard rosé cider has the best chance to succeed because "it delivers most closely to what consumers expect in a rosé," Cirone says. "And it happens to be easier to drink than wine."