Sam Adams brewer Boston Beer Co. yesterday announced it would buy Dogfish Head Brewery in a cash-and-stock deal valued at about $300 million.
The combination of the two breweries represents a marriage of two outspoken and charismatic craft beer luminaries, Boston Beer's Jim Koch and Dogfish Head's Sam Calagione, and arranges under the same corporate umbrella Boston's growing portfolio of ciders, teas and hard seltzers and Dogfish Head's IPAs, sours and innovation pipeline.
The pact, which marks the biggest acquisition in Boston Beer's 35-year history, sent ripples throughout the beer industry and represents one of the biggest craft beer deals in an era of consolidation.
Behind the Beer sat down with Tenth and Blake President Pete Marino to discuss the deal and its ramifications for the industry.
Behind the Beer: Big news yesterday with Boston Beer agreeing to buy Dogfish Head for about $300 million. What was your first reaction seeing these two national craft players come together?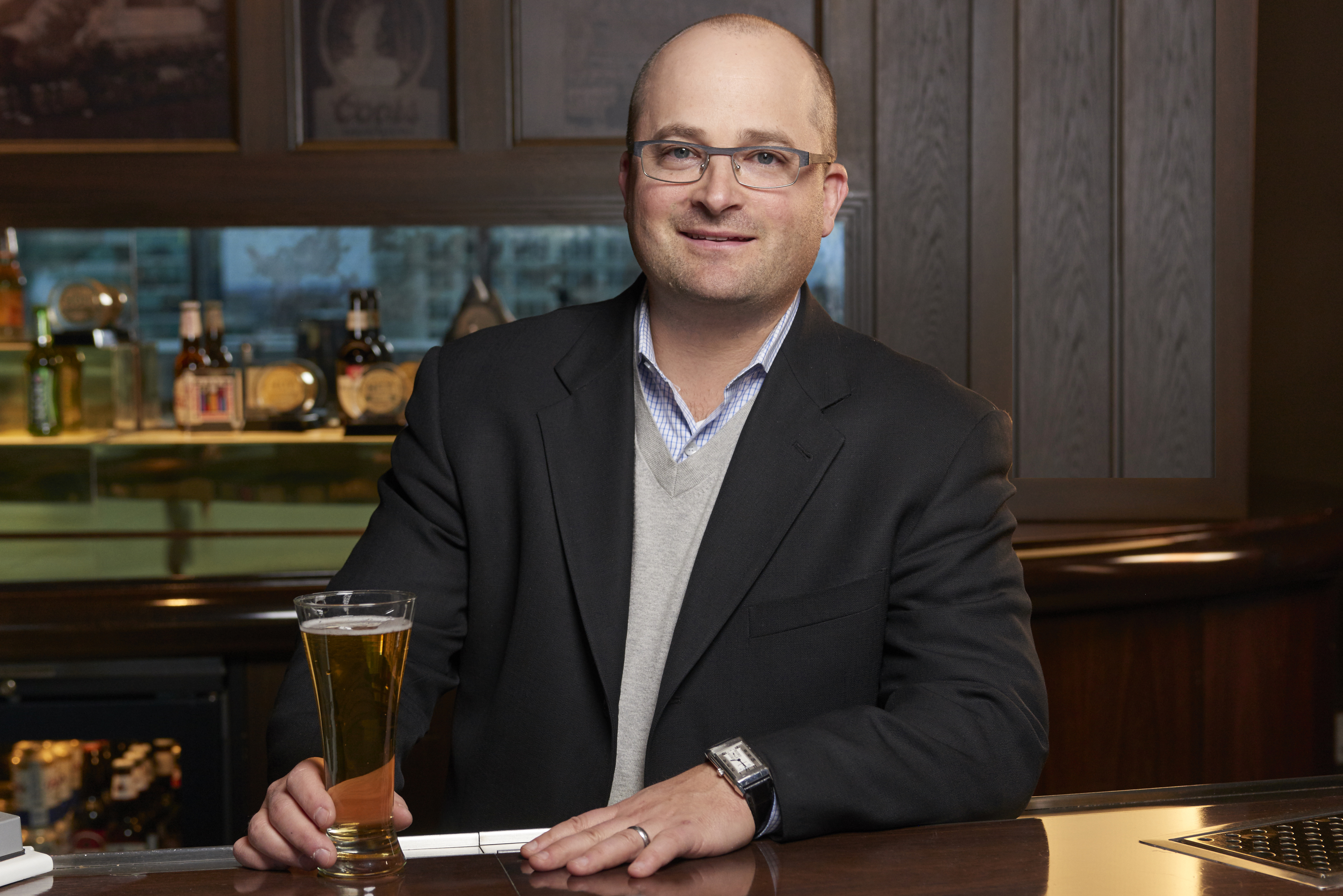 Marino:  My initial reaction was surprise, as Sam — while he took on a financial partner a few years ago — has been one of the most vocal proponents for independence. Now he will be a part of a publicly traded company with quarterly earnings, analyst expectations and the pressure that comes with that.
I have a lot of respect for both Jim and Sam and the companies they have built. They are smart guys, and I am sure they had a lot of very candid conversations about how life might change for their companies when the deal is done. They can anticipate some, but not all of the changes that are coming. All mergers are a combination of excitement, frustration and require honest conversation, absolute clarity and patience.

BTB: Boston Beer has performed very well financially the last few years, largely because of rapid growth of their non-beer beverages, like tea, hard seltzer and cider. Its beer business, meanwhile, has been in something of a rut. Dogfish Head, on the other hand, has continued to grow its beer business, scoring with innovations such as SeaQuench Ale. It's also got some other beers with promise in its innovation pipeline, such as Slightly Mighty, a low-calorie IPA. Why does this deal make sense for each?
PM: Boston Beer has done an incredible job of innovating outside of their traditional beer portfolio with Twisted Tea, Angry Orchard and Truly. Conversely, Dogfish Head's innovation within their beer portfolio has been equally as impressive. Dogfish Head probably spends 98% of their time thinking about beer and beer innovation, with the other 2% spent on their craft spirits play. Given the scale of Jim Koch's portfolio in beer adjacencies, Boston can't spend as much time on beer as they probably would like. So, I think this gives Jim and his team a trusted friend in Sam who can continue to innovate within and around more traditional beer. On the other side, this gives Dogfish Head instant access to a national supply chain capability, a larger sales team and strong chain relationships.
BTB: Let's talk about the purchase price of $300 million. Given some past craft transactions, this seems like a pretty sweet deal for Boston Beer, which is acquiring an established brewer that's outperforming the craft industry as a whole. Does this reset the market?
PM: While every deal is unique, this certainly provides a new comp that potential buyers, sellers and advisors will pay attention to.
BTB: I think I know your thoughts on this one, but do you expect to see more deals come together this year? Why?
PM: Absolutely there will be more deals, especially given more realistic valuations.
There are a lot of reasons for M&A, including the intensity of competition, investors looking for an exit, the need for additional capital to accelerate growth and so on. It's a turbulent time in the business and many craft breweries are seeking an exit, or at least a more clear path forward.
BTB: How about for Tenth and Blake? Does this change anything about your approach to M&A?
PM: We are clear about who we are, where we are headed and what we need to do to continue to grow. Our M&A approach remains the same, and we will continue to look for the right partners to add to our portfolio. The quality of the beer, the development of the brand and — most importantly — the quality of people with whom we partner are the factors that we do a deep dive on before we will finalize a deal.