Celebrating 110 years of shared values between Miller High Life and Harley-Davidson, I was fortunate enough to have witnessed firsthand how the partnership has been a natural fit with their recent surprise delivery to one lucky Harley-Davidson rider in Madison, Wisc.
Warren (the surprised recipient) submitted a story to Harley-Davidson's 110th anniversary website about a ride he goes on every year with his fellow marines over Memorial Day weekend. Their ride serves as a tribute to the men and women who have fallen while serving our country.
Warren was only expecting a representative from Harley-Davidson and Miller High Life to stop by his house and thank him for his submission. What ended up happening was so much more.
Pulling up in front of his home - along with a police escort - were over 30 Harley-Davidson riders, Karen Davidson of the Harley-Davidson family, a giant Miller High Life delivery truck and, of course, everybody's favorite beer deliveryman, Windell Middlebrooks.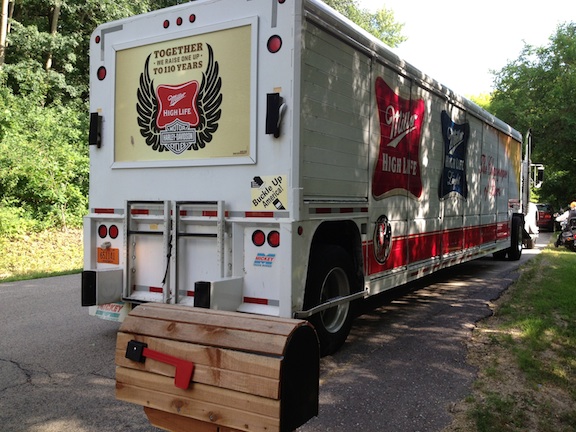 While still in shock, Windell presented Warren with a gift card good for beer for a year and Karen Davidson gave him two cases of a commemorative batch of Miller High Life that was brewed earlier this year to symbolize the partnership.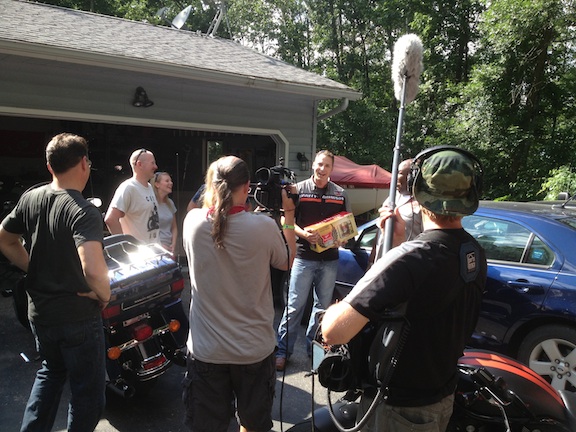 This was an incredible experience to have been part of and one that truly showcases how great this partnership is.
Check out the video of the surprise below.