MillerCoors is making a big bet on its portfolio of economy beers.
And for good reason — it's big business. The economy segment means about 48 million barrels a year and the most loyal fans in beer.
Economy brands are also crucial for helping recruit new legal-drinking age consumers to beer.
Last fall MillerCoors launched a plan to re-engage the economy consumer, who buys about 1 of every 5 beers sold in the U.S., according to the Wall Street Journal.
Early signs indicate the plan is working, as Nielsen data show key MillerCoors economy brands are growing.
Marketing momentum
Take Miller High Life.
In November it broke ads featuring the classic jingle "If you've got the time, we've got the beer." In March, new High Life bottles, featuring The Girl in the Moon on the bottleneck along with the rhomboid-shaped body label, hit the shelf. Sales have responded.
High Life volume was up 2.9 percent for the four weeks ended March 25 compared with the same period ended Oct. 1, according to Nielsen. It's also the No. 6 growth brand in the country.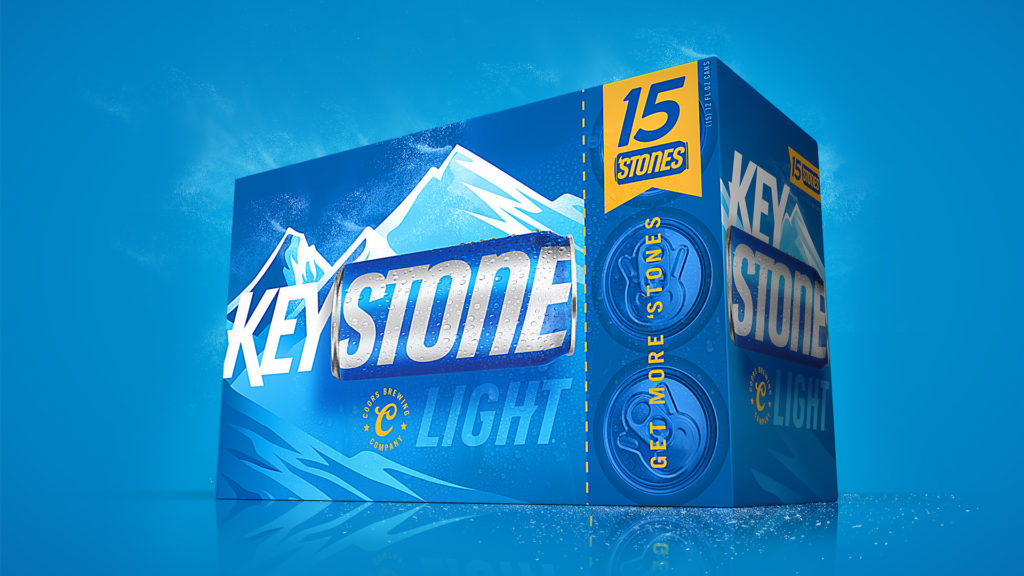 Keystone Light brought value to consumers with the introduction of the 15-pack at a 12-pack price. And the brand just launched a new look, with brighter blue packaging, bigger mountains and a can that plays up the "Stone" nickname.
The 15-packs are selling at a much faster clip than the 12-packs, and Keystone Light is up 7.0 percent from the October period.
(High Life was flat and Keystone Light was declining for the four weeks going into Oct. 1, 2015.)
MillerCoors has expanded Hamm's distribution, and volume is up 30 percent since Oct. 1, according to Nielsen.
Lessons learned
The economy plan hasn't been without challenges.
In the fall MillerCoors rolled out a bold, contemporary new look for the Milwaukee's Best family. Though Milwaukee's Best Light volume trends have improved, one move that didn't resonate was changing the name of Milwaukee's Best Premium to Milwaukee's Best Lager.
So MillerCoors is changing it back.
MillerCoors also just announced that it's going back to the original ABV on Icehouse.
"As we have rolled out the 6.9% ABV restage on Icehouse, our sales trends have not responded favorably," MillerCoors said in a note to distributors. "After much consideration, we have made the decision to return to our original 5.5% ABV recipe immediately."
MillerCoors told distributors last month that it would be decisive as it implemented the economy strategy.
"We're making bold moves and taking risks," Ashley Selman, vice president of brand marketing for economy and emerging brands, said at the MillerCoors Distributor Convention in March. "Where they succeed, we'll celebrate. Where they don't we'll react quickly.
"But make no mistake, we are committed to investing in our brands and leading the transformation of the economy segment."
That's necessary because beer can't afford to lose any more drinkers to wine and spirits.
The way forward
Beer Business Daily explained earlier this week:
"Good news: Beer's still number one when it comes to share of total bev alc. Bad news: Beer's grip on the top spot is about as loose as it's ever been. … Wine and hard liquor each grew volume at a faster rate and both took some share from beer (hard liquor took the most)."
MillerCoors believes that to get beer growing again, it must play hard across every segment of the industry, including economy.
So it won't ignore the 48 million barrels — or those loyal economy drinkers.