One of the cool things about working for a beer company is that you get to innovate. You get to see the potential in something—in our case a beer—and with hard work and a whole lot of passion, you can bring that beer to people across the country.
Third Shift is a new gold medal-winning Amber Lager. But Third Shift is not just a beer, it's a story. A story of a Band of Brewers from across the MillerCoors network who were so passionate about their trade that they perfected the recipe in the middle of the night. The magic didn't happen during the day's first or second shifts. It happened in what we call the Third Shift.
Everyone has a Third Shift. It's something you're so passionate about that, when you do it, time disappears.
Here are four Third Shift stories, from four individuals who were vital in launching Third Shift. Meet the MillerCoors innovation team behind the beer.
David Kroll, VP of Innovation
I'm a shameless fan of horse racing. I probably know the names of more horses than I know the names of athletes. I love horse racing for the thrill of the game, but also for the handicapping. There's a huge amount of data that you get to analyze and then draw conclusions from. And in under two minutes, you get to see if you were right or wrong. I'll never forget the 2004 Breeders cup. It was a $2 bet: Win, Place, Show, Exacta, Trifecta, and Superfecta. And I hit them all for $14,000. Now, horse racing is a passion I share with a group of about 12 close buddies. It has brought us together for 14 consecutive years at Derby and 10 consecutive years at Breeders Cup. Nobody misses it.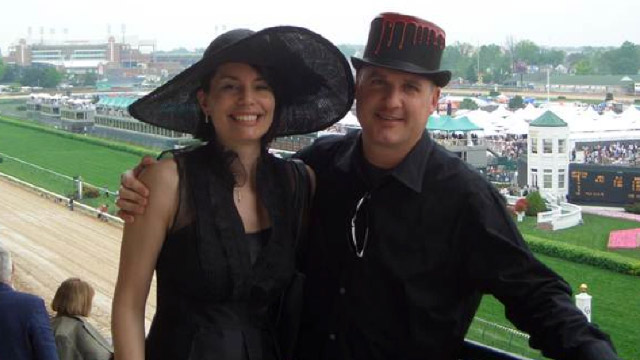 Scott Meek, Director of Brand Innovation
I grew up overseas, so I'm a big and passionate 'soccer' fan. I love the passion with which the game is played, but also with which it's followed. I love that it's truly a team sport. Everybody has a role to play. Including the fans. On my 13th birthday, my dad and I took the train from Brussels to watch my favorite team, Juventus, play against Torino in a derby match, which is like soccer's version of the Cubs vs. the Sox. My memories are less of the actual game, but more of the passion and energy from the fans and from experiencing it all with my father. I'll always remember they were giving out juice box promos before the game. The match started and thousands upon thousands of juice boxes started raining down from the stands and exploding on the pitch. Italian riot police had flares and smoke bombs going off. It really got the adrenaline going. I was a fan before that, but a passion for soccer became part of my DNA after that experience. Now I stay up in all hours of the night watching hours of matches on my DVR.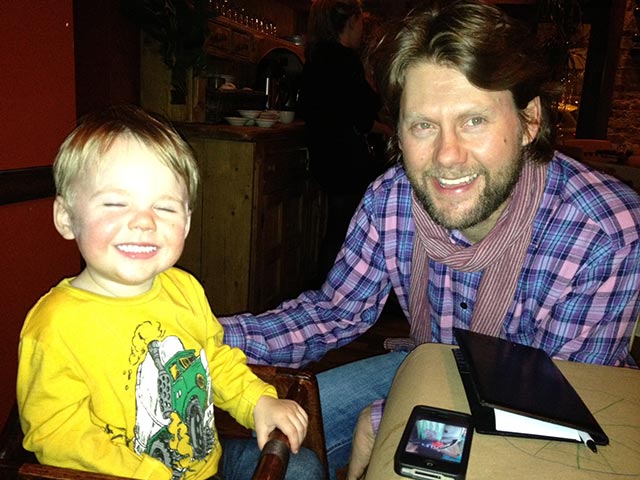 David Coors, Associate Brand Manager Innovation
Getting the Third Shift brand off the ground has been my Third Shift. But beyond beer, I helped found The Boiardi Foundation. We lost George Boiardi in college our senior year during a lacrosse game.
George was my roommate, an all-American athlete, and he was going to work for an organization that supports schools in inner cities and rural areas. A really great guy. So nine years ago we started raising money for kids in need and were able to raise $30,000 from just a couple events. Now we have four to six events a year, including a big Lacrosse tournament in D.C. that hosts four of the top national D1 teams. Much like the Band of Brewers, we're friends from across the country who work together on something that matters to us.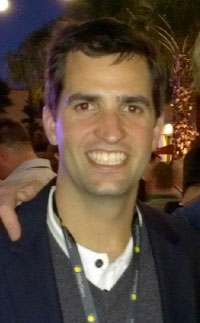 Kelly Ellefson, Media Manager Innovation
Working at MillerCoors has inspired me to do some home brewing with my husband. Not only does it help me appreciate the craft of making a beer, we love sharing our latest brew with family and friends. It's definitely been a learning process, as our Belgian Wit Beer exploded in our kitchen and we tried adding coffee to an IPA recipe, but it didn't really work out. So far our favorite home brew has been our pumpkin ale, which included a whole pumpkin we roasted for 4 hours.