This summer has truly flown by! It seems like just a few days ago a fellow intern, Nigel, shared a blog post detailing the first weeks of his experience as an intern at MillerCoors, and today, the intern class is already wrapping up for the summer. Before I turn in my computer though, I'm excited to have the chance to share two of my favorite experiences as an intern at MillerCoors.
Last week, before we got deep into the final days of preparation for our presentations, the intern class had the pleasure of going to Milwaukee for a beer dinner in the historic Miller Caves, where beer was stored until the beginning of the 20th century. There we enjoyed great company and a delicious five-course dinner with beer pairings. It was so much fun to learn about how different styles of beer can contrast with or complement different types of food. Not surprisingly, given my sweet tooth, my favorite course was dessert, which featured a Triple Chocolate Torte, served with  Leinenkugel's "Black Bear," a combination of Leinenkugel's Creamy Dark and Berry Weiss. The night offered a completely new experience, and I can't wait to experiment more with food and beer pairings in the future!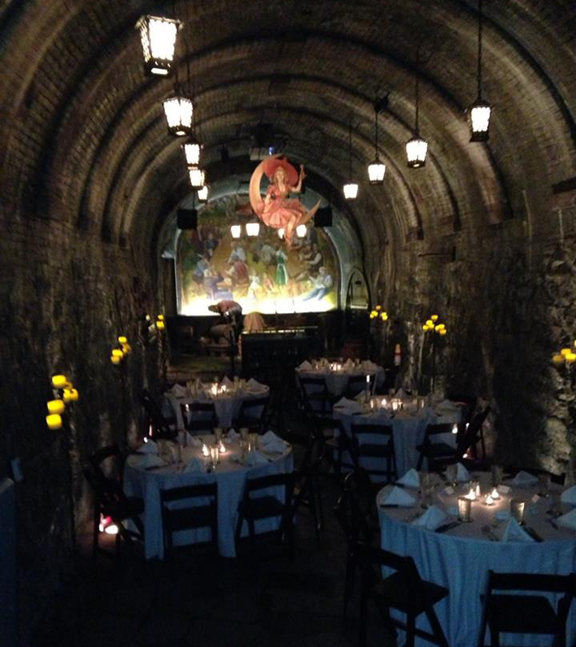 Upon returning from our trip to Milwaukee, the intern class got busy revising and practicing our presentations. Despite some nerves about having to present in front of the whole intern class, intern managers and others who had provided support throughout the summer, the intern presentations were one of my favorite experiences of the summer. It was so much fun to see the final results of everyone's hard work. The intern class was very supportive, sending smiles and thumbs up at whoever was presenting, and it was great to see the friendships that had developed over the summer. Since each of our projects focused on distinct areas of the company, there was a lot to learn, and the two days of presentations were among the most educational of my internship.  I learned about some of the differences between the channels in which we sell beer, from liquor stores to grocery to the on-premise. I learned about brands that I hadn't had the chance to interact with previously. And I learned that the beer industry is even more complex, interesting and exciting than I imagined and that there is still a ton left to learn! I'm so grateful to have been a part of this great group of interns this summer and to have had an amazing summer in beer!