"My family will love this. Thank you, very much."
It's such a great feeling to see the bright smiles and endless gratitude as folks tote bags full of free groceries as part of our annual holiday meal programs. While the season is typically filled with a focus on shopping and presents, the best gift some families could hope for is a good meal. And this year, we're set to feed some 15,000 people in the Chicago area and Golden, Colo.—thanks to a dream team of employee volunteers, distributors and various community partners.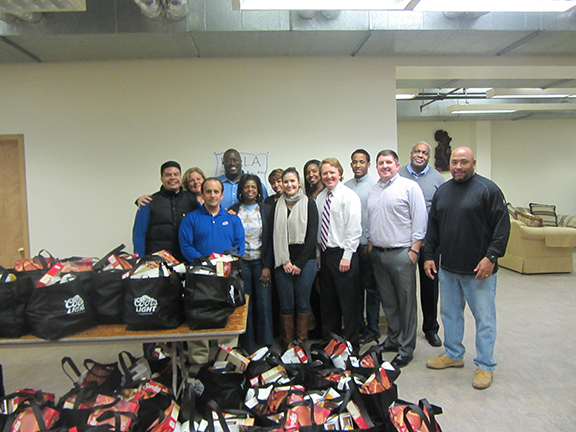 For the Christmas Basket program in Golden, volunteers fill Coors Light boxes with food and deliver them to area families the weekend before Christmas. Our distributor partners cover the transportation by donating their trucks for the deliveries. Last year, more than 360 employees and loved ones packed nearly 3,000 boxes of food.
There are 18 events planned for the Holiday Meals program this year in the Chicago area, surrounding suburbs and Indiana. Employees will partner with nine distributors and local grocery stores to pack Miller Lite and Coors Light bags with the staples of a yummy holiday meal. Last year, about 150 of us from the Chicago headquarters packed and distributed about 3,200 meals as part of the program … and I loved every second of it.
The icing on the cake is that MillerCoors pays our volunteer time forward by matching every hour with a $2 donation to United Way. Investments of time and resources add up to community impact and great pride from fellow MillerCoors employees. It's an awesome way to make the season brighter for families in need.