It's really cool to see people so excited to give. Our annual United Way campaign is officially underway but actually, our employees are committed to giving all year long and they show it in different ways. Last year, our collective generosity amounted to more than $1.85 million in support of United Way agencies across the country. This includes online donations and nearly 54,000 employee volunteer hours, hours that our company matches with a $2 donation per hour spent helping with United Way activities.
Working in communications, I have talked with many people about why they give and I heard things like, to improve lives, give back, provide hope, make a difference, serve and pay it forward.
Overall, our purpose is simple. We want to change the story for people in need. The annual campaign helps strengthen our hometown communities through higher education, entrepreneurship, job creation and workforce readiness initiatives that empower people for economic success. That includes supporting programs that prevent people from losing their homes and teaching others the skills necessary to find employment.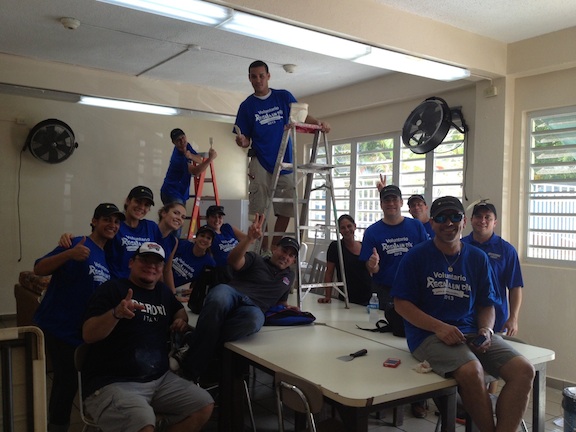 I like to think of our employee donors and participants as champions of civic leadership, and our corporate and brewery locations are host to a number of events and volunteer activities to empower members of our communities.
In Puerto Rico, the team held a Day of Caring, volunteering at a domestic violence shelter. They brightened the walls with a fresh coat of paint and collected needed supplies for the women and children who call it home.
Our Milwaukee employees give true meaning to "Live United," and are easily our biggest fundraising site. People were so excited to support the cause that the planning team scheduled three different community volunteer activities this year to give everyone an opportunity to contribute. Social events, silent auctions and raffles are just some of the fun ways employees across the country give.
We know our impact wouldn't be as great on our own, and we're all proud to join the countless other companies who support United Way. Understanding the need makes it easy to get inspired to "Live United" year after year.