When Molson Coors Beverage Company brought its in-house marketing agency, VOLT Studio, online in March 2020, the world was on the verge of shutting down.
VOLT's launch came as part of the company's broader initiative to bring more of its marketing capabilities in-house, including creative services, production and social media. Just two years later, VOLT took home top honors from Association of National Advertisers' (ANA) In-House Excellence Awards this month, including its inaugural In-House Agency of the Year Award.
"What we do is make sure brands are successful, so it's exciting and rewarding to see our work celebrated and know it's working for the brands, ensuring Molson Coors' success," says Kristine Kobe, managing partner of VOLT.
The ANA, one of the ad industry's leading organizations, also honored VOLT with the top award in the experiential marketing category for Keystone Light's Smoothest Grill, a functional grill decked out like a race car.
The agency also was recognized for its work with Coors Banquet and the Netflix series "Cobra Kai."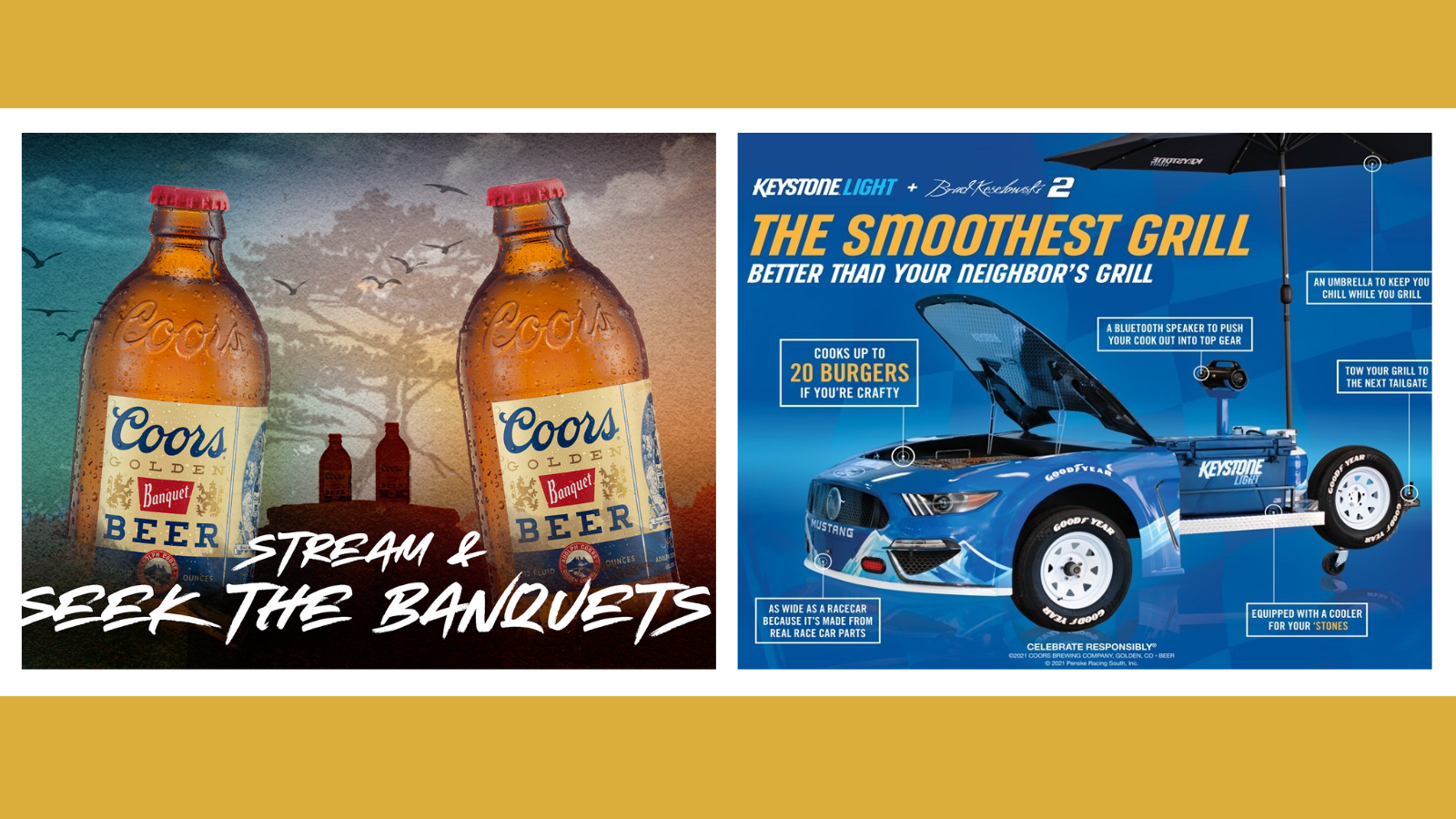 Teaming up with VOLT, whose offices are located within Molson Coors' Chicago headquarters, has helped the beverage maker's marketing become more agile and able to respond faster to changes in the market and culture, says Josh Wexelbaum, Molson Coors' senior director of creative services.
"They help drive our brands forward, producing more work, reacting to culture," he says. "VOLT helps our brand teams aim high and be bold, all the while helping us reduce our costs and invest in the working aspects of our brands."
Currently, VOLT works with more than 30 brands across Molson Coors' portfolio in the Americas, spanning brands in both the U.S. and Canada. In addition to its creative services and production work, the agency has played a critical role in growing social-media engagement for Molson Coors' new-to-world brands, such as Simply Spiked Lemonade and Vizzy Hard Seltzer.
For Molson Coors' most recent brand launch, Simply Spiked Lemonade, VOLT developed a strategy to engage with the brand's sizable group of "day one" fans on social media, even ahead of the brand's official retail launch, to encourage higher levels of social conversation than Molson Coors has seen for any brand launch in the past five years.
VOLT is part of a wave of companies adding in-house capabilities. The ANA reported that in 2018, 78% of its members had established in-house agencies, up from 58% in 2014. Those figures continue to rise, compelling the association to establish an entire awards category around it.
For Molson Coors, VOLT provides close counsel and speedy turnarounds.
"They're not just ad creators," Wexelbaum says. "They're marketing partners."
That close relationship helped VOLT create the award-winning programs with Coors Banquet, where it leaned into the outsized (and unsolicited) presence the brand has on "Cobra Kai," where it is protagonist Johnny Lawrence's go-to. The team at VOLT also was behind the Keystone Light Smoothest Grill campaign, which had backyard grill masters salivating over the 20-burger-capacity barbecue that looked like a race car.
"Our aspiration is to be seen as one team," Kobe says. "We want the organization to see VOLT as part of the brand teams themselves. And when the brand teams and VOLT teams work seamlessly together, it produces award-winning work."