Does the sight of an orange garnish shock you?
Uh, no.
Good, that means we've done our job.
Because 20 years ago, bartenders rarely had oranges behind the bar.
You could find a lemon or lime. But that wasn't going to work for a brand-new beer called Blue Moon Belgian White Belgian-Style Wheat Ale.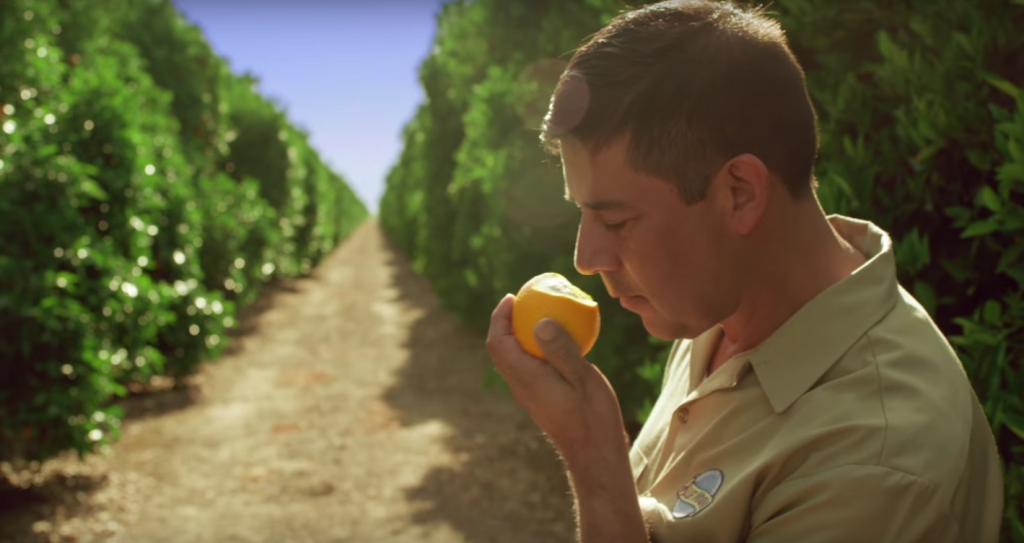 "I really wanted an orange garnish on our beer," says Keith Villa, founder and head brewmaster at Blue Moon Brewing Co. "It brings out the flavor of the Valencia orange peel that Blue Moon is brewed with."
So Keith started bringing his own oranges to the bar.
Wheels in motion
The Valencia orange peel in Blue Moon is Keith's twist on Belgian wits, which traditionally are brewed with tart Curaçao orange peel.
"Curaçao doesn't smell like oranges, and I wanted a bright orangey smell," he says.
We garnish #BlueMoon to bring out the aroma of the orange peel it's brewed with. #BlueMoon20Years pic.twitter.com/Ibo9Agr0Rx

— Blue Moon Brewing Co (@BlueMoonBrewCo) August 20, 2015
As Keith traveled the country to introduce folks to Blue Moon, he noticed people were garnishing it with a lemon. He asked his sales team to start serving it with an orange.
But no one had oranges, they said.
So Keith began showing up at bars in Blue Moon's hometown of Denver with a bag of oranges, a cutting board and a knife.
"I'd thank them for serving Blue Moon and ask if they'd be willing to try a new way to garnish it."
He'd slice the orange into wheels, make a nick in it and put it on the glass.
Bartenders were into it because customers saw the unusual beer and wanted one.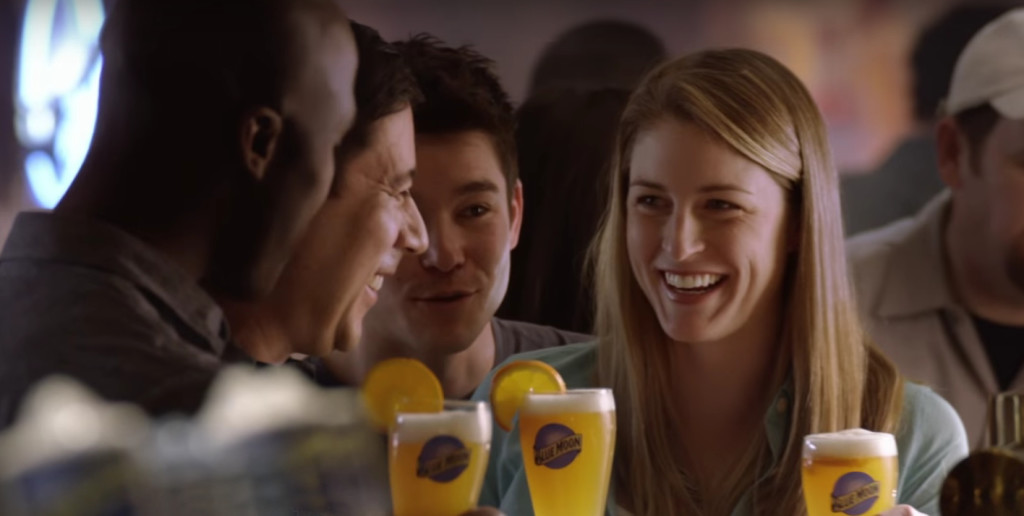 So Keith kept the oranges coming … for a while.
"It got to the point that bartenders would call me and say, 'Keith, where is my free bag of oranges?'" he says with a laugh.
Orange appeal
Keith estimates it took him and his teammates about six years to make the orange garnish happen nationwide.
But, man, did it happen. Today it's rare to be handed a pint of Blue Moon without an orange wheel perched on the rim.
"It was literally bar by bar in different cities," he says. "But restaurants and bars that garnished Blue Moon saw sales and tips start to climb. So they kept doing it."
"It was fun to see it take it off — people wanted to drink that beer that came with an orange."
Now we'd be shocked not to see it.