Atwater Brewery is gearing up for a big summer with an expanded lineup that includes three new products that underscore its Detroit roots.
The new beers include a variety pack starring new takes on Atwater's flagship Dirty Blonde, an IPA and a lager brewed for the Detroit Tigers. All will be in market by April 1.
"We wanted to hit the spring resets in a really meaningful way and tell our story through the summer months," says Katy McBrady, Atwater's president.
Dirty Blonde variety pack
Atwater has built its portfolio around its top seller, Dirty Blonde, which is the centerpiece of a new flavor-packed variety pack. The Dirty Blonde Variety Pack includes three new flavors : peach, strawberry and tropical, which were top performers in the brewery's Detroit taproom last summer.
With flavor trends driving beer sales – fruit-flavored beers grew nearly 14% in volume sales between 2021 and 2022, according to Circana (formerly IRI) data – Atwater saw an opportunity to increase Dirty Blonde's footprint and attract new drinkers, McBrady says.
"There's a flavor for every type of consumer, even people who don't think they're beer drinkers," McBrady says. "These are packed with flavor, but they're very approachable and are hitting just in time for another Michigan summer."
The 12-packs will be sold in some of the region's top grocery stores, as well as in independent and liquor stores across Michigan. While Dirty Blonde is 4.5% alcohol by volume, the three new flavors weigh in at 4%.
Atwater IPA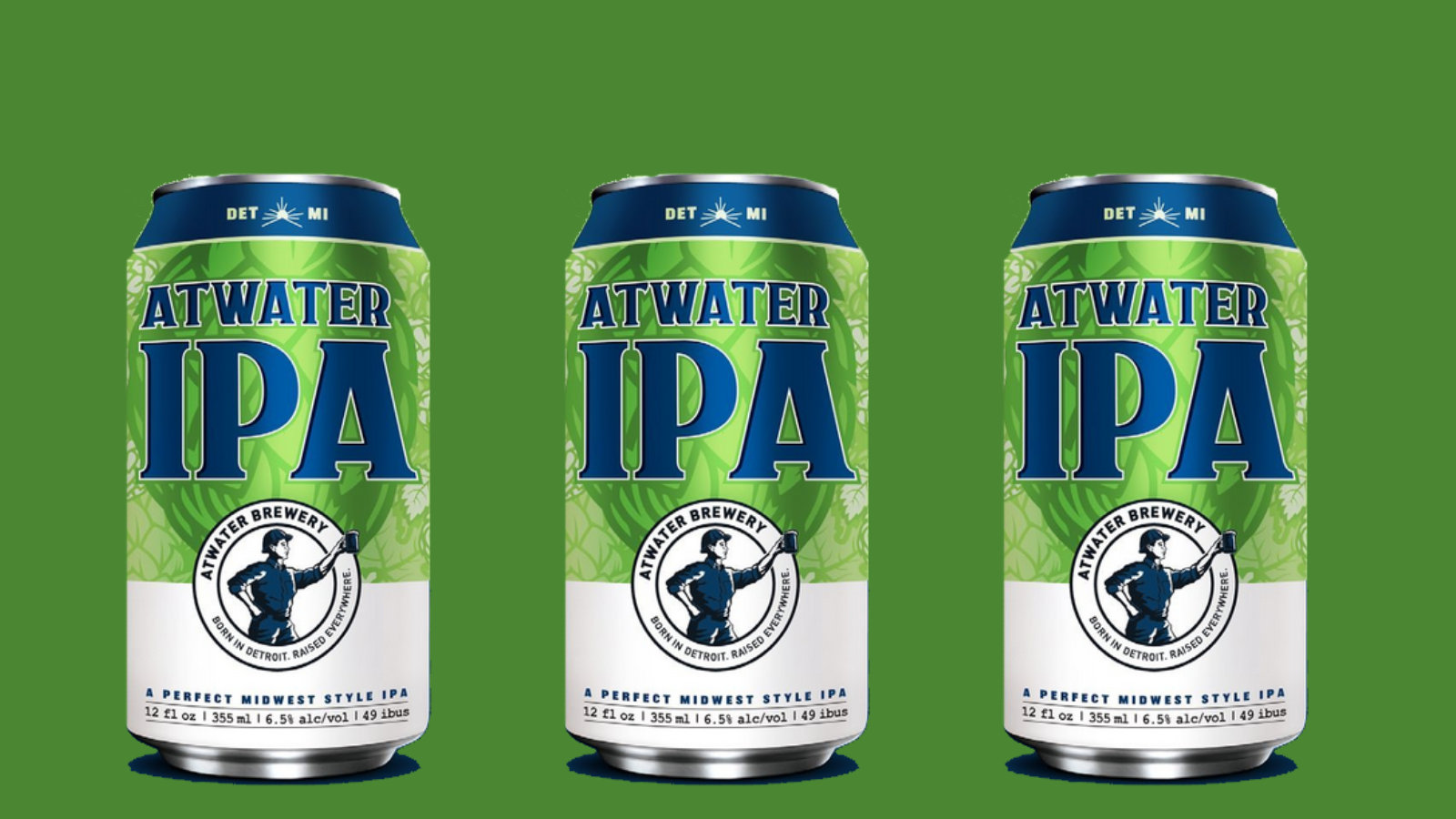 The two styles that have mainly defined IPA are the bitter and dank West Coast IPA and the hazy, citrusy New England IPA. With its new Atwater IPA, the brewery is shooting for the center with what it calls a Midwest IPA style.
"We love IPA from the coasts, but there's an opportunity for someone to stand up and be loud and proud to be from the Midwest," McBrady says.
And any true Midwesterner is a bit humble, which is why Atwater IPA relies on balance and drinkability over overwhelming bitterness or juicy haze. Made with Centennial and Cascade hops and pale, Munich and wheat malts, the beer clocks in at 6.5% ABV and 49 IBU.
"When we look at the Midwest style, it has a lot to do with hops. We use a lot of Centennial hops, which is one of the top-growing varietals in Michigan and has more citrus aroma than hops grown in other regions," McBrady says. "Atwater IPA has a fairly easy-drinking body, which means you can have a few of them over an evening."
Atwater IPA replaces its Better Life Choices IPA in the lineup as the brewery seeks a bigger piece of the all-important Michigan IPA market. The beer debuted last summer at its Detroit taproom and quickly became the No. 2 seller behind Dirty Blonde.
Atwater IPA will be sold in six-packs of cans in the off-premise, on draft and in 16-ounce cans for venues. It's the second IPA Atwater's released this year after its AI IPA, which uses a recipe developed by an artificial intelligence program.
D Light
Detroit is never far from Atwater's heart, and its new lager, D Light, underscores its Detroit bonafides. The 4.2% ABV craft lager will be available at Comerica Park this season, as the Tigers chase the division title.
"When you think about Detroiters and what they're doing during the summer, they're going to Tigers games and looking to have a few refreshing beers. With D Light, we're giving them a super-crushable beer brewed just down the street from the ballpark," McBrady says. "It's light and refreshing and really the perfect ballpark beer."
Atwater's first light lager also will be served at its taprooms in Detroit, Grosse Pointe and Grand Rapids.
McBrady, who took the reins at Atwater about a year ago, has sought to refocus the brewery's attention on Detroit and, in turn, Michigan. A revamped strategy to win the city and the three-county area it anchors is paying off, she says.
"We're not trying to be all things to all people. We are a Detroit brewery, a Michigan brewery, and we've been here since 1997," she says. "We've always embodied that grit, the hard-working spirit of Detroit. People are noticing. We have the opportunity to own Detroit, and we believe we've got the portfolio to do it."