Like its counterparts in the United States, Molson Coors Beverage Co.'s craft breweries in Canada are galvanizing behind efforts to help workers displaced and small businesses hobbled by the COVID-19 pandemic.
They're requisitioning their delivery trucks to help deliver groceries. They're supporting the hospitality industry with donations and through a program encouraging more people to order takeout or delivery. They're pivoting to new practices aimed at keeping people safe and encouraging drinkers across the country to stay home. And much more.
"Our Six Pints brands are tightly woven within their respective communities," says Dan Lundberg, commercial director at Six Pints Specialty Beer Company, Molson Coors' Canadian craft arm. "Whether it's in Creemore or Shawinigan, Granville Island or Griffintown, local people and businesses are the fabric of these communities, and it's been our responsibility and privilege to help them when we can."
Creemore, Granville Island Brewing, Trou du Diable and Brasseur de Montréal have arranged for contactless delivery of their products at their breweries via curbside pickup or home delivery. Six Pints plans to donate a percentage of profits from these sales to the Bartenders Benevolent Fund, a nonprofit financial resource for bartenders, servers and front-of-house support staff working in the Canadian hospitality industry.
Each of the brewers also are participating in and promoting an initiative called #TakeoutThursday, which encourages consumers to support Canadian bars and restaurants by ordering takeout or delivery each Thursday. To kick off the effort, which was started by fellow Canadian craft brewer Muskoka Brewery, all full-time Six Pints employees were given $30 to place a takeout or delivery order from their favorite local spot and post on social media.
"The on-premise sector is instrumental in the discovery and enjoyment of craft brands, and this is Six Pints' way of giving back until they're back," Lundberg says.
Here's a look at each brewer's efforts in response to the pandemic: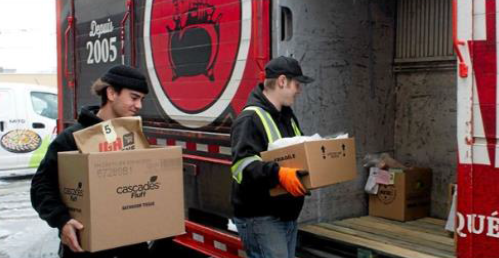 When the Shawinigan, Quebec, brewery heard that their hometown media outlets were at risk of folding after advertisers began to pull out of their ad commitments, Trou du Diable bought additional ads and paid for them a month in advance to help the outlets keep the lights on.
"Now more than ever, the people of Shawinigan are relying on local news to bring the most relevant and credible information to our homes," says Olivier Lemieux, brand manager for Trou du Diable. "We did our part to help one of our neighbors, which is especially important in times like these. We need to look out for each other as people and as local businesses."
Trou du Diable repurposed some of its trucks and drivers three days a week to help deliver groceries on behalf of local customers overwhelmed by a spike in volume of online orders and deliveries.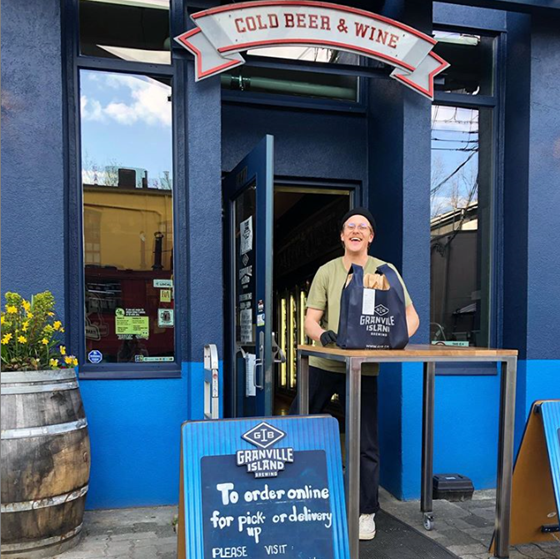 The Vancouver brewery is producing a campaign to support that city's giant local film industry. With local actors and film crew members out of work as the industry is sidelined by the pandemic, Granville Island is employing a full cast and crew remotely to shoot and produce video clips from their homes. The spots, which Marketing Manager Marissa Mills says are "a little less polished than people are used to seeing from a brand, but full of heart and humor," are slated to go live this week. The brewery is also donating to the AFC fund in Vancouver to support the industry.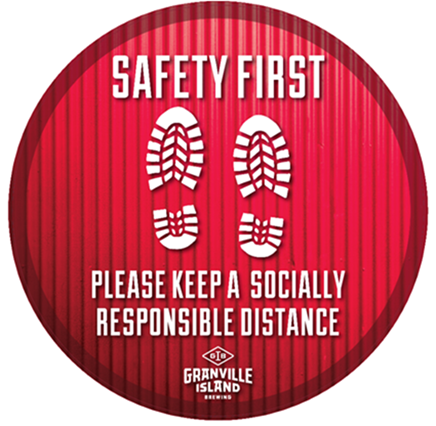 Granville Island also has provided off-premise retailers with social distancing floor decals to use at their stores to help customers maintain safe distances to help stop the spread of the virus.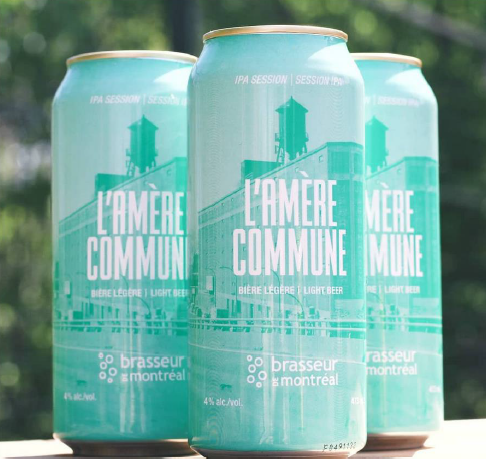 The brewery in Montréal's Griffintown is producing a social media campaign encouraging legal-age drinkers to cheers their neighbors from their balconies with their beer "L'amere Commune." To kickstart the effort, brewery workers across the Molson Coors and Six Pints breweries in Quebec will be gifted given beer to encourage them to connect with a neighbor. The brewery will be making a donation from their "L'amere Commune" sales directly to Moisson Montréal, a local Griffintown charity.
Brasseur de Montréal also provided social distancing floor decals to small-store customers that are unable to produce them themselves and has sponsored as series of live online concerts featuring emerging artists.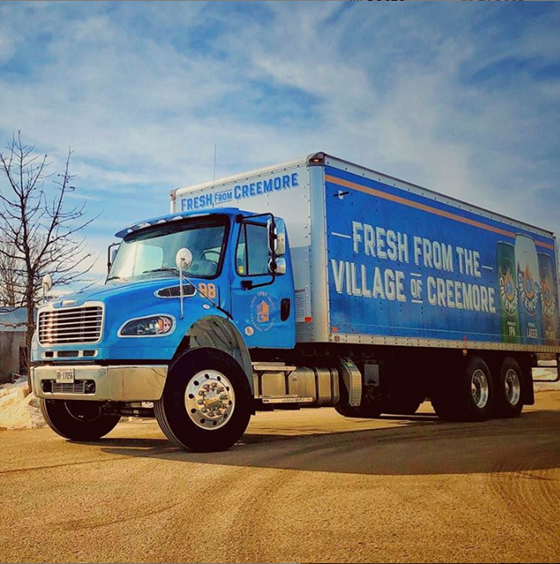 To encourage people to stay home, the Ontario brewery has implemented direct delivery of its products in its hometown of Creemore as well as to the greater Toronto area. It also has set up "contactless" curbside pickup at its brewery, allowing customers to pre-order and pick up beer and merchandise seven days a week. Creemore employees also are making beer home deliveries to legal-age drinkers, including first responders, health care workers and community leaders.