Jan. 11, 2023 UPDATE: Giant cranes are *literally* swinging into place in Golden, as the first aging tanks were lowered and set earlier this month as part of the massive modernization of North America's largest single-site brewing facility. More than 100 such tanks eventually will be installed, making our Golden brewery one of the most efficient in the world. Read on to see how the brewery is changing.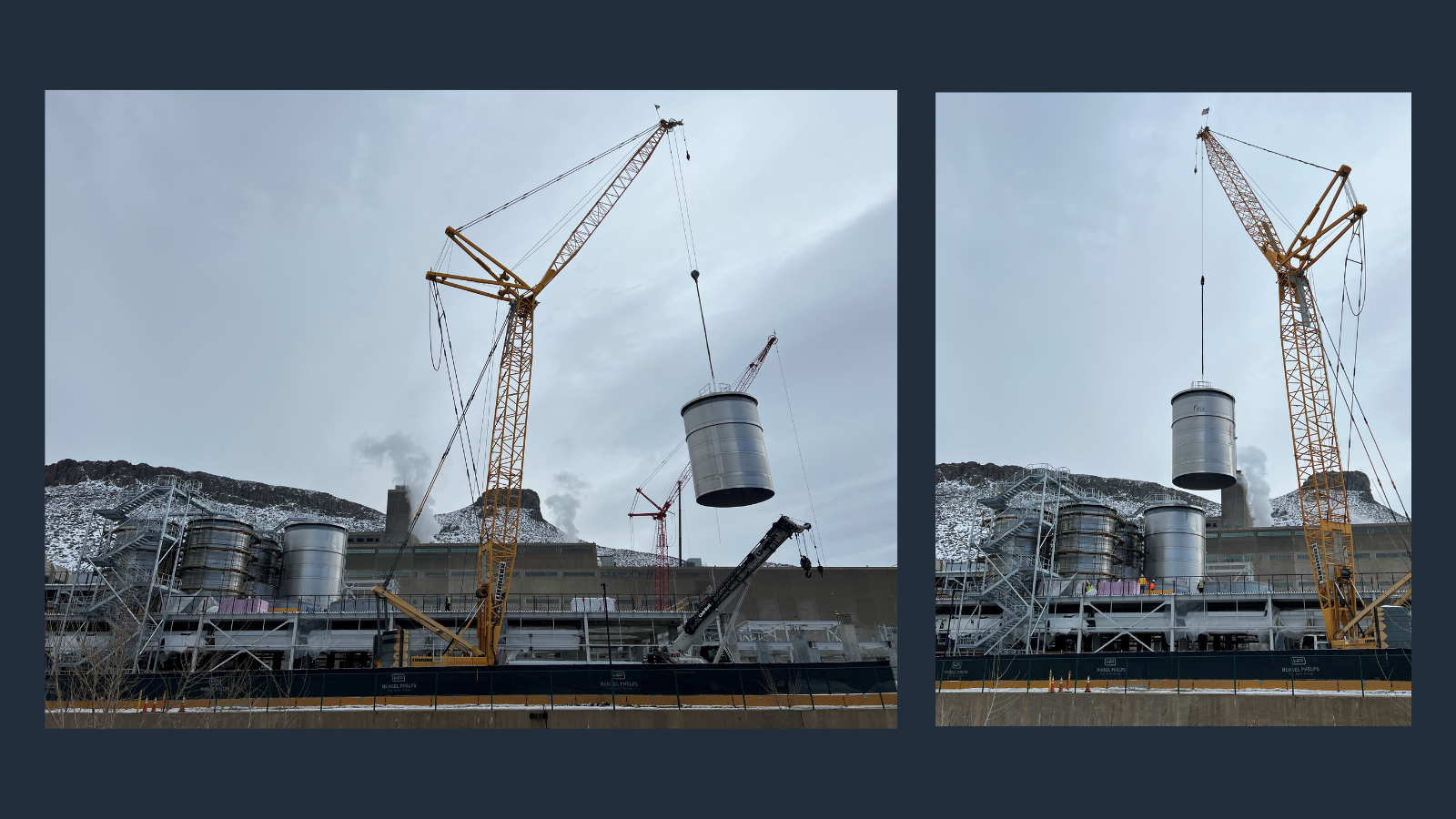 *ORIGINAL STORY*
The view outside Peter J. Coors' office is changing.
What was once an unimpeded view of the Rocky Mountain foothills now includes a bustling construction site, reshaping Molson Coors' brewery in Golden, Colo.
"That's the biggest question I get (from employees): 'How is this going to affect my view?'" says Coors, who is overseeing the brewery's multi-hundred-million-dollar overhaul, dubbed G150, a nod to the upcoming 150th anniversary of Coors Brewing's founding.
The mountains may be obscured for some, but what's clear is that G150 will change how the brewery – one of the world's largest – operates. The project will upgrade and update the brewery's fermenting, aging and filtration facilities, replacing its horizontal fermenters with vertical tanks. It will increase the brewery's ability to collect and reuse carbon dioxide. It will reduce the facilities' energy and water usage by 20% and waste by 35%. And it will reduce the amount of water it uses by 100 million gallons annually.
It's expected to save Molson Coors millions of dollars a year, making the facility — which produces about a quarter of the company's beer in the U.S. — one of the most efficient breweries in the world.
RELATED
Sustainability at the heart of Golden brewery overhaul
Molson Coors breaks ground on massive overhaul of Golden brewery
Construction is on track to finish in 2024, and more than 60% of the concrete for the 194,000-square-foot project has been poured. More than 80% of the columns supporting the structure have been built. What was once a cooling pond is a multi-floor building that is getting closer to completion every day.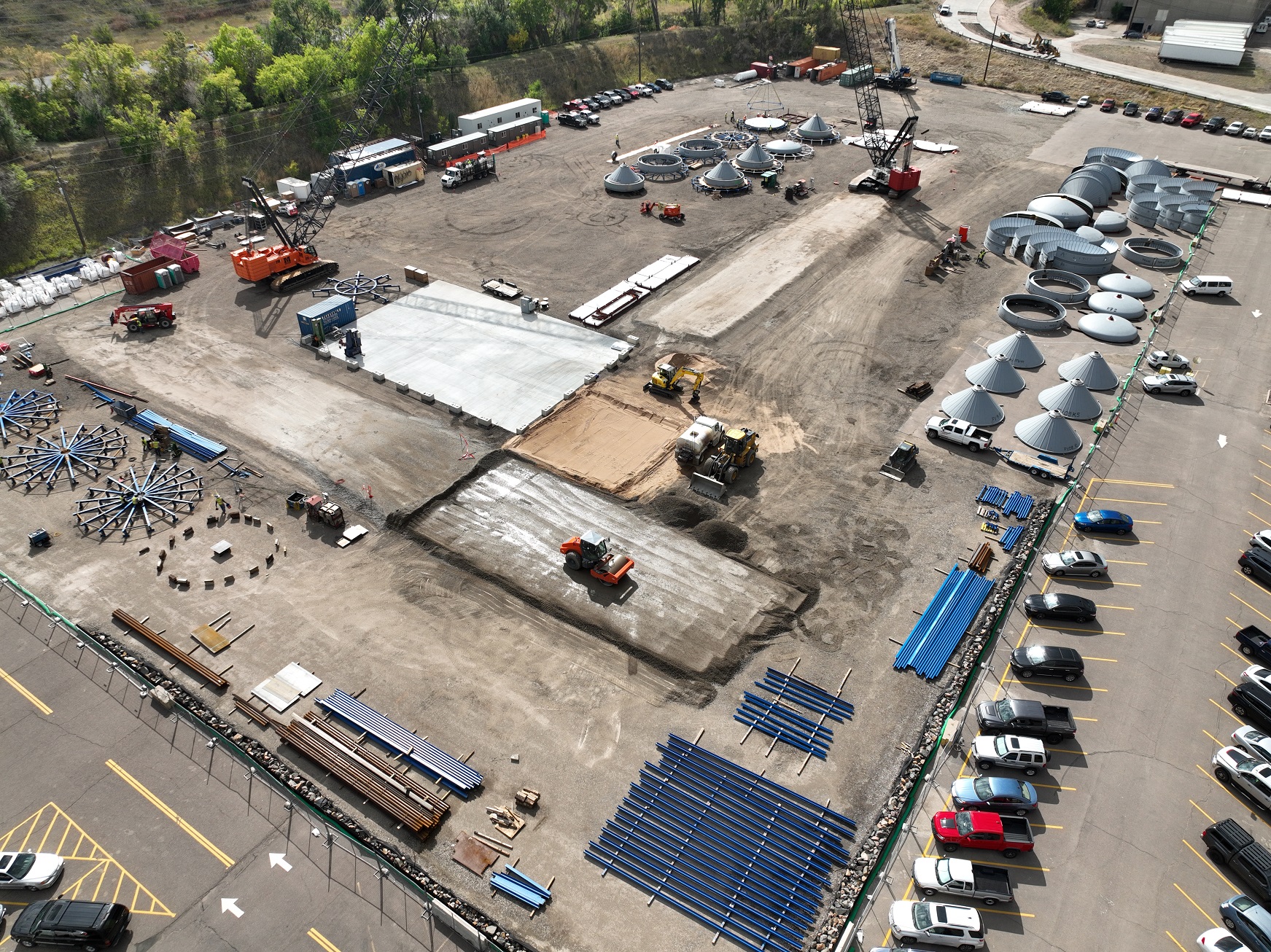 "Now that we have the perimeter wall pretty much completed, you're starting to get a real feel for what this building is going to look like," Coors says.
A few miles down the road from the Golden brewery, a team of local craftsmen are constructing dozens of stainless steel fermenting and aging tanks that will visually define G150. Molson Coors contracted Ziemann, a leading beer equipment manufacturer from Germany, to design the 96 tanks that will be part of the facility; most of those are being built in Golden. The first tanks will be set in November, Coors says.
"Those will be the first tanks in the cellar, and everyone will be excited when we start lifting them into place," Coors says. "It's going to feel more real once those tanks are in there."
As progress continues, Coors says the updated facility is on track to age its first beer in 2024.
"This is a huge undertaking. It's the biggest project we've had in Golden in 50 years," he says. "But it's going to prepare us to be successful for the next 50 years and beyond."