Keystone Light fans are on the hunt.
The beer brand has brought back its popular "The Hunt" promotion, giving legal-age consumers a chance to find a blaze-orange can that signals the start of hunting season. Consumers who find one of the elusive cans hidden in 30-, 24- and 15-packs of Keystone Light get a chance to win exclusive blaze-orange gear from Keystone Light's partnership with outdoor lifestyle-apparel company Realtree®, including jackets, shirts, a cooler and more.
Consumers can also scan a QR code on all other cans, packaging and retail displays for a chance to win Realtree camo gear from Keystone Light, which is also available to purchase online. The Hunt goes through Nov. 30.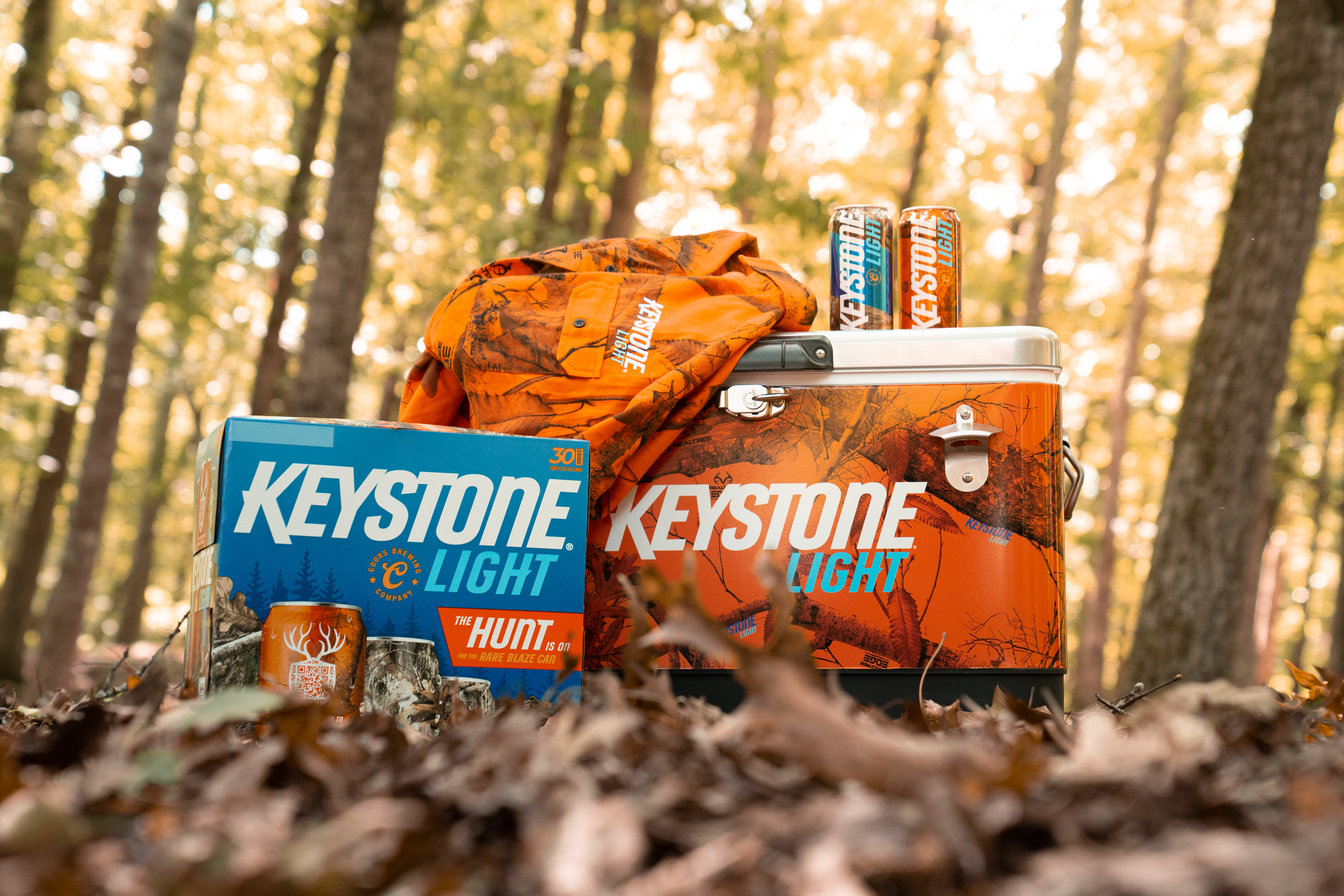 "We heard our fans loud and clear: they wanted The Hunt, so Keystone Light delivered," says Mauricio Suarez, Associate Marketing Manager for Keystone Light. "We love the outdoors and hunting, and this is a great way to bring the thrill of the hunt back to Keystone Light."
"The Hunt" and its blaze-orange golden ticket signals the latest way Keystone Light connecting with fans. Earlier this year, it gave drinkers a chance to win a utility vehicle. And it added a popular camo pattern to both its secondary and primary packaging.
"People loved the custom Keystone Light camo pattern, and we kept hearing that they wanted to see it on our cans.," Suarez says.
Keystone Light has been on a roll in 2023, benefiting from increased demand and strong summer programming, Suarez says. For the 13 weeks that ended Aug. 13, volume sales of Keystone Light are up 6% versus last year, according to Circana multi-outlet and convenience store data.
As hunting season heats up in the fall, Keystone Light is looking to keep up the momentum with digital ads, influencer partnerships and a retail program that features a large buck.
"We want to build true, authentic connections with our customers," Suarez says. "Whether it's retail tools, our partnership with Realtree or something exciting like 'The Hunt,' we can see we're doing that. The numbers tell the story."