Fun, freedom and family.
Those three themes, which resonate with the rural drinkers that comprise a majority of Keystone Light's consumer base, will play a central role in the brand's 2022 campaign launching this month.
The embrace of rural life is woven throughout Keystone Light's new TV spot and a highly anticipated apparel partnership with outdoor lifestyle brand Realtree, which incorporated Keystone Light's signature blue color scheme into camouflage on a wide range of apparel and other branded swag.
"Sixty percent of our volume comes from rural counties, and in our conversations with those consumers, some clear themes emerged," says Matt Lafferty, marketing manager for Keystone Light. "We want to celebrate the sense of community, self-sufficiency and fun that comes from that rural lifestyle they've chosen."
The new ad – called "Bar Barn" – embraces that ethos, positioning Keystone Light as an easy-drinking companion to rural life, Lafferty says. In the ad, a man welcomes friends to his barn, part of which he's painstakingly transformed into in a watering hole complete with a bar and neon signs. The featured beer? Keystone Light, of course.
"We want to connect with consumers over the same rural passions that they have," Lafferty says.
That includes a new partnership with Realtree, the top maker of camouflage apparel in the U.S. Available on Keystone Light's new online store, shop.keystonelight.com, the collection includes sweatshirts, hats, jackets and even a pool that fits in a truck bed. Legal-age drinkers can also enter a sweepstakes for a chance to win the collection.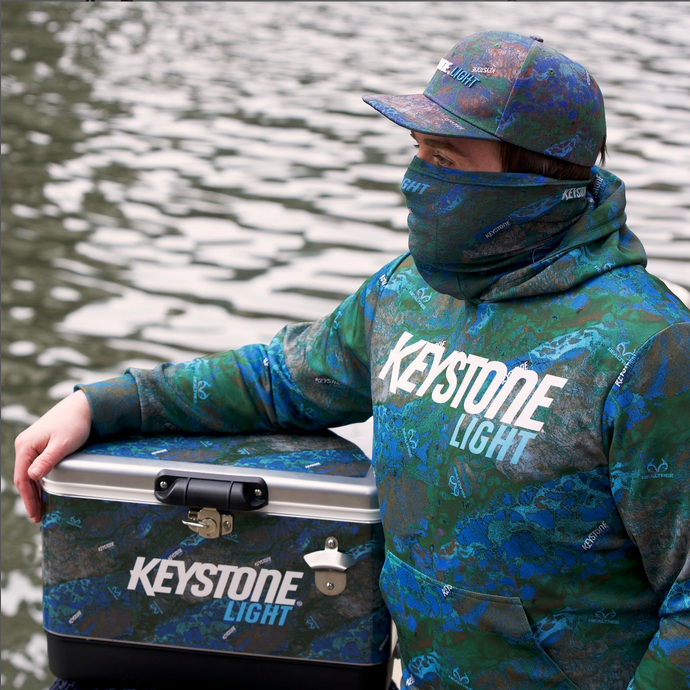 "We're really excited about this partnership because people wear Realtree every day to make a statement about themselves —  that they embrace the lifestyle that comes with Realtree, around hunting, fishing, and the general outdoor life," Lafferty says.
The work with Realtree extends to the racetrack, where Team Penske's Keystone Light-sponsored No. 2 car will be adorned in the custom camo pattern for this month's big race in Dallas.
Driven by rookie sensation Austin Cindric, the Blue Deuce will play a key role in the brand's summer 2022 campaign.
The focus on rural consumers isn't new for Keystone Light, which play a key role in Molson Coors' economy strategy, but the fresh campaign represents its most focused efforts to date to court those drinkers. Not only do they make up the majority of the brand's buyers, but they've proven to be incredibly loyal, Lafferty says.
Keystone Light has the second-highest buyer loyalty in the entire beer category, according to IRI. The brand also has the second-highest buy rate in the category, growing 11% versus last year, according to IRI data for the week ended April 17.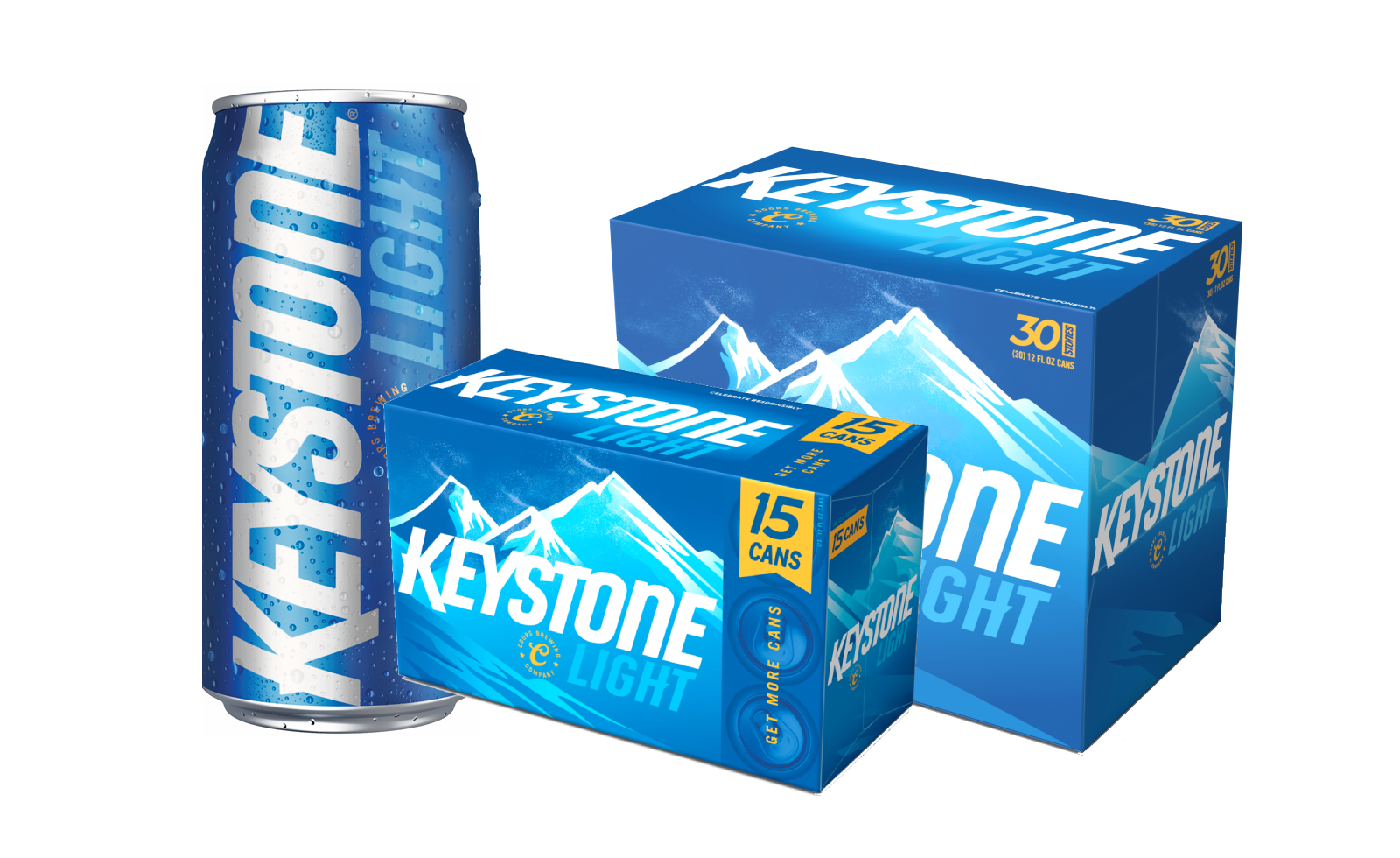 The new campaign, coupled with a long-planned packaging refresh, will not only reinforce its relationship with current drinkers, but bring in new ones, as well, Lafferty says.
"We want to strengthen where our core is," Lafferty says. "Not everybody within those rural counties is buying Keystone Light, so that's where we see our growth opportunity."