Mr. Peanut®, meet the Champagne of Beers.
Two staples of dive-bar culture – Miller High Life and PLANTERS® peanuts – are coming together for the first time, kicking off summer with a new partnership they're calling "A Match Made in the High Life." It includes co-branded merchandise, retail displays and more.
"There's something about the simple pleasure of eating peanuts and drinking a beer, and bringing these two iconic brands together makes a lot of sense," says Lucy Bloxam, marketing manager for Miller High Life.
The partnership kicks off today with the release of an exclusive line of t-shirts, sweatshirts, hats and more, available on High Life's digital storefront.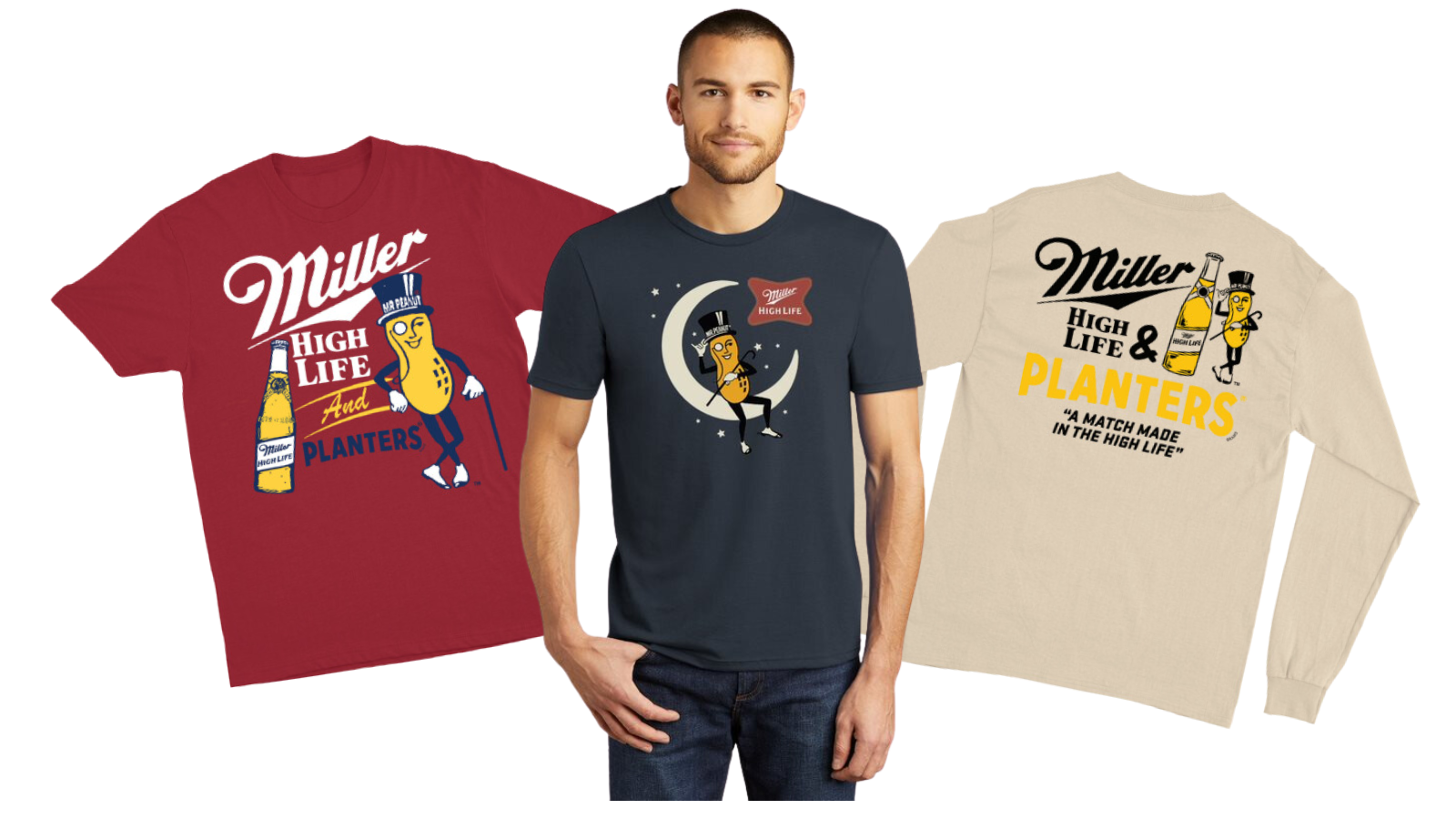 And the brands are offering legal-age consumers a chance to win free Miller High Life and the world-famous peanuts for a year, along with a $500 gift card to Miller High Life's shop site to outfit their home like a classic dive bar. Consumers can enter to win by scanning a QR code on select packs of Miller High Life or by visiting www.matchmadeinthehighlife.com. The sweepstakes lasts through Sept. 5.
The partnership will show up in the off-premise, as well, with a set of co-branded retail tools showcasing the relationship between Miller High Life and the best-selling peanut brand in the U.S. Miller High Life is also releasing thematic packaging this summer celebrating its heritage; 12 packs of bottles, and 18-, 24- and 30-packs of 12-ounce cans will feature the limited-edition packaging and the sweepstakes QR code.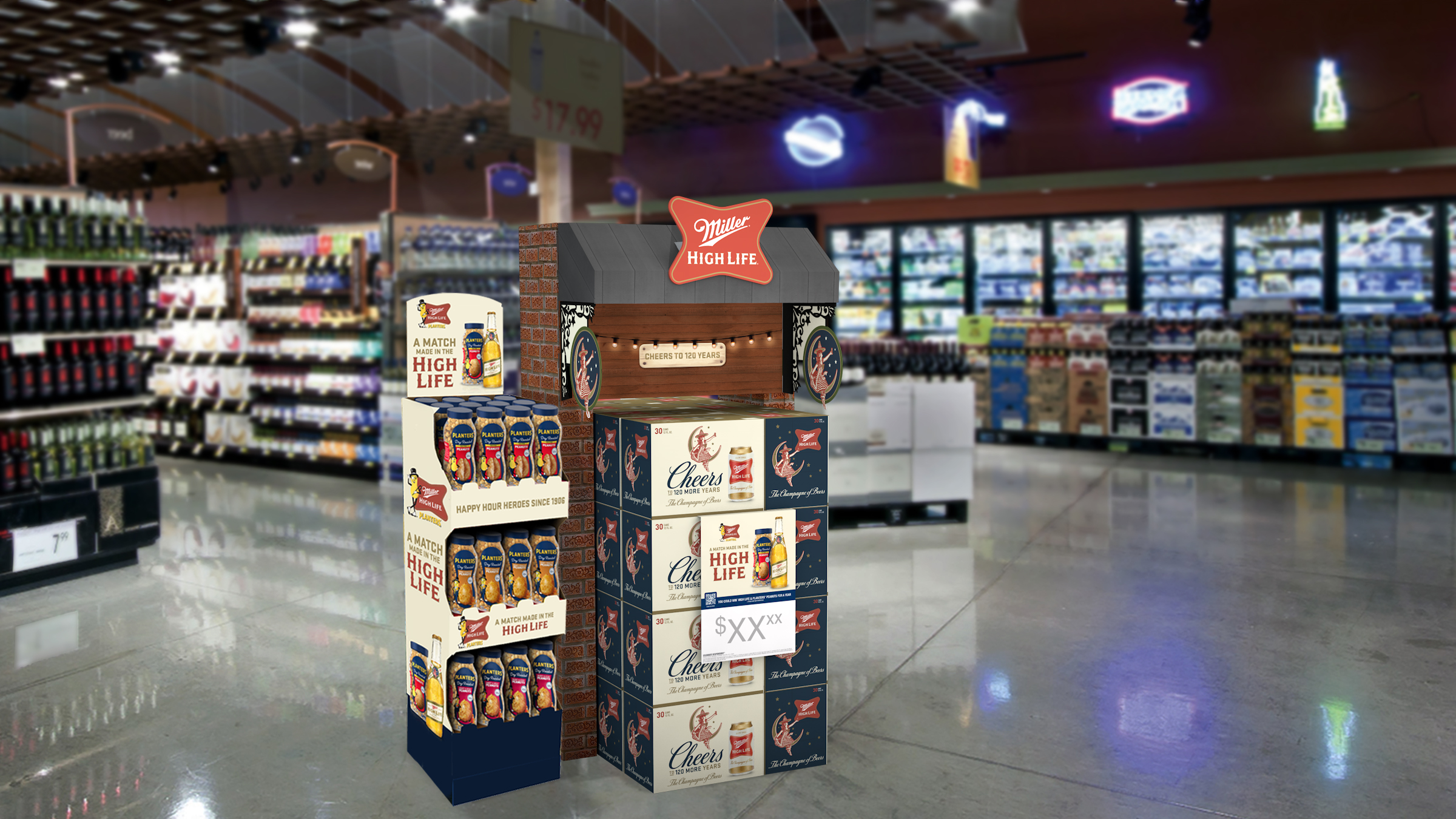 And fans can expect to see a presence in their favorite bars and restaurants, as well, with new neon signs and coasters.
"These are two legendary brands with a lot of history. Miller High Life was first brewed in 1903, and PLANTERS® peanuts were first introduced in 1906. That's a lot of nights making friends at local dives," Bloxam says. "It's such a perfect collaboration because our fans were already enjoying these brands together everywhere from the ballpark to the bar, and now we get to formally acknowledge that perfect match."