If the last year has taught corporations anything, it's that empathy is its own currency.
The pandemic required a great rethink about priorities as many workers hunkered down in makeshift home offices, while protests against racial injustice roiled the United States, causing companies to reconsider how they approach matters of inclusion and equity, internally and externally.
Meanwhile, climate change looms over every business decision.
These two themes form the pillars of Molson Coors Beverage Company's new environmental, social and governance (ESG) strategy, which emphasize a renewed focus on people and the planet. The strategy is laid out in Molson Coors' "Our Imprint Report," which recaps its work from 2020 and was released today.   
"With the challenges of the pandemic and the discussions around racial injustice here in the U.S., we recognized we needed to evolve Our Imprint strategy," says Natalie Lau, Molson Coors' corporate responsibility manager. "Instead of a smattering of broad goals, we evolved our 2021 strategy to focus on two primary topics: people and planet."
Molson Coors' ESG report has long provided updates on its sustainability targets, but the added focus on people takes on extra significance after the challenges of 2020, which included a global pandemic, a national discussion on racial injustice and an internal reckoning around issues of equity, says Steven Brown, vice president of diversity, equity and inclusion.
"One of those issues alone is difficult. All three happening within months of each other is unprecedented," he says. "We wanted to lead from the front."
Brown was brought on in early 2020, a year where Molson Coors not only developed a new corporate identity, but a new set of values, the first of which is "Put People First."
People First
Under Brown's leadership, the beverage maker brought in consultants to assess its corporate culture, particularly with issues of diversity, equity and inclusion, an eight-month effort that resulted in the renewed strategy that's laid out in "Our Imprint Report."
"What we found was that there's a lot of pride in working at Molson Coors and a clear commitment to our values and inclusive culture. But the culture didn't feel inclusive to everyone," he says. "Another finding was that we could do more with regard to professional development and advancement opportunities for people with different backgrounds."
By 2023, Molson Coors aims to increase the number of people of color in its workforce by 25%; improve representation of women across the company and spend $1 billion with diverse suppliers across North America.
Brown says investing in diversity isn't a box to check. Rather, it's an initiative and focus that creates a competitive advantage.
"There is more research that says when you have a high level of employee engagement, there's a direct level of innovation and that impacts the bottom line," he says. "But consumers are looking at what companies are doing, and they are savvy about whether you're doing what you say."
In that vein, Molson Coors spent part of 2020 examining how it can support organizations in its hometowns that are focused on equity, empowerment, justice and community building for the Black community. It provided an initial grant of $1.5 million shared among 26 local and national organizations.  Its craft arm, Tenth & Blake, also developed a scholarship program to increase diversity in craft brewing. Universities near five of its craft partners are participating in the program: the University of Wisconsin-Madison (Jacob Leinenkugel Brewing Co.), Texas A&M University (Revolver Brewing), Middle Tennessee State University (Terrapin Beer Co.), Colorado State University (AC Golden Brewing) and Oregon State University (Hop Valley Brewing).
"This is not the end of our work. In many ways, it's just the beginning," Brown says. "It's hard work, but you can see the difference when you impact people and when you impact the planet. The work that we're doing at Molson Coors provides benefits to the company and to those we touch."
Molson Coors also continues to make headway on meeting its 2025 sustainability goals. It's now broken its sustainability focus into three areas: water, climate and packaging.
Water Imprint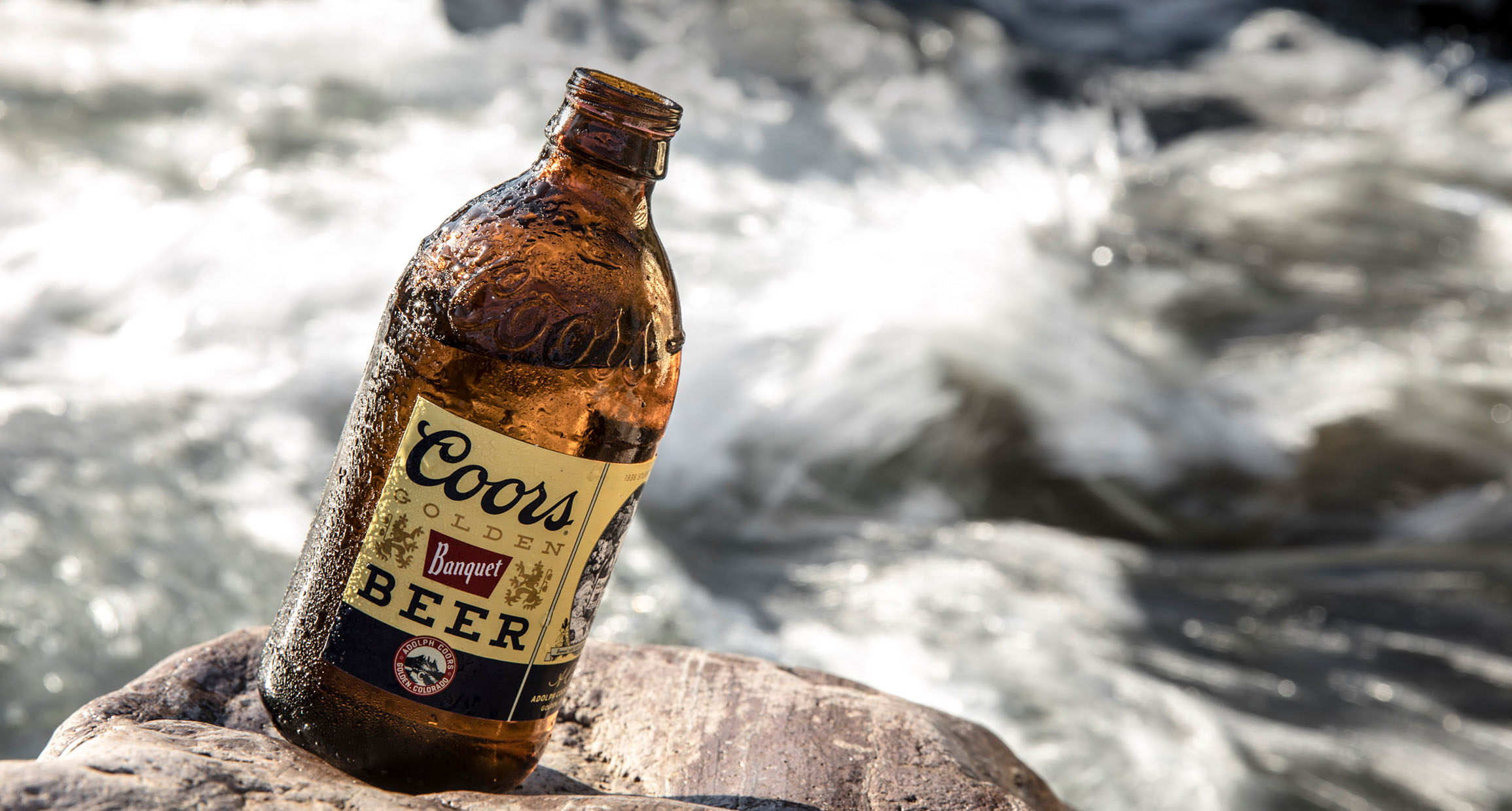 It's no surprise that the beverage maker uses a lot of water, and it's making progress on its 2025 goal of reducing its water usage by 22%. In 2020, it reduced its global water usage by an additional 590 million gallons, or 3%. In Milwaukee, for instance, it implemented efficiency practices that reduced water usage by 47 million gallons, or 8.2%.
It continues work toward its 2025 water stewardship goals, aiming to protect and restore 3.5 billion gallons of water in communities where its breweries are located. Earlier this year, it joined with other major corporations to form the Texas Water Action Collaborative to invest in and protect the Trinity River watershed, which feeds its Fort Worth Brewery. And in October, it broke ground on a project to renovate its massive Golden Brewery, which will result in annual water usage reduction of 100 million gallons a year, in addition to substantial energy efficiency and waste reduction.
Molson Coors is also working with its barley farmers and hops suppliers to implement water- and nutrient-saving agriculture practices. The brewer aims to source 100% of its barley and hops from suppliers that practice sustainable techniques, like regenerative agriculture, which helps create healthier soil that better retains water.  
"Healthy soils are key to building drought resilience and many other benefits. We'll continue to provide training so our suppliers use less water and deliver high-quality barley, especially as we anticipate some drier years," Lau says.
Climate Imprint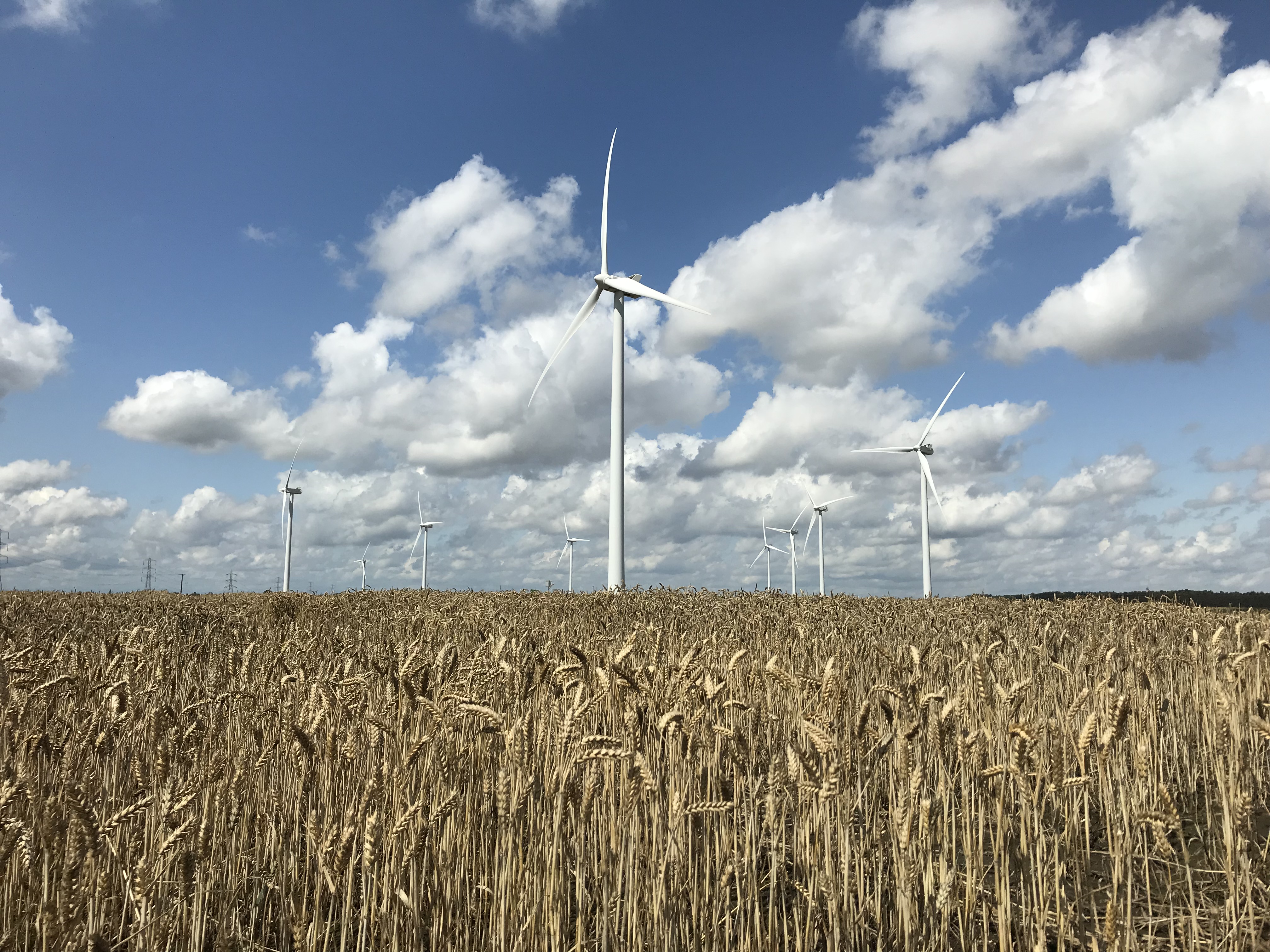 With ambitious goals in line with the Paris Agreement, Molson Coors is working towards its 2025 goals of reducing its greenhouse gas emissions by 50% within its direct operations and 20% across its value chain.
It's identified four steps to achieve its carbon-reduction goals:
Improve energy efficiency by 20%

Ensure all breweries are self-sufficient in CO2 production and usage

Switch to cleaner fuel options where possible

Increase use of renewable energy sources
"It's critical to adopt these practices for our business to survive and thrive in the long term," Lau says. "We are making progress, and we have already achieved our Climate Imprint goal in our value chain, with reductions of 22.5%. Now we're focusing on our direct operations."
To date, the company has reduced its direct carbon emissions by 24%. In 2020, its entire U.K. operation switched to 100% green electricity, becoming the first major brewer in the country to do so. It achieved its carbon goals four years early. Its Toronto brewery achieved a 7.9% reduction in energy use and an 8.6% reduction in carbon emissions through more efficient practices. Molson Coors' overall energy use is down by more than 3% – and it reduced emissions by more than 4%.
Additionally, around the world, 17 of its 25 locations now send zero waste to landfills.
Packaging Imprint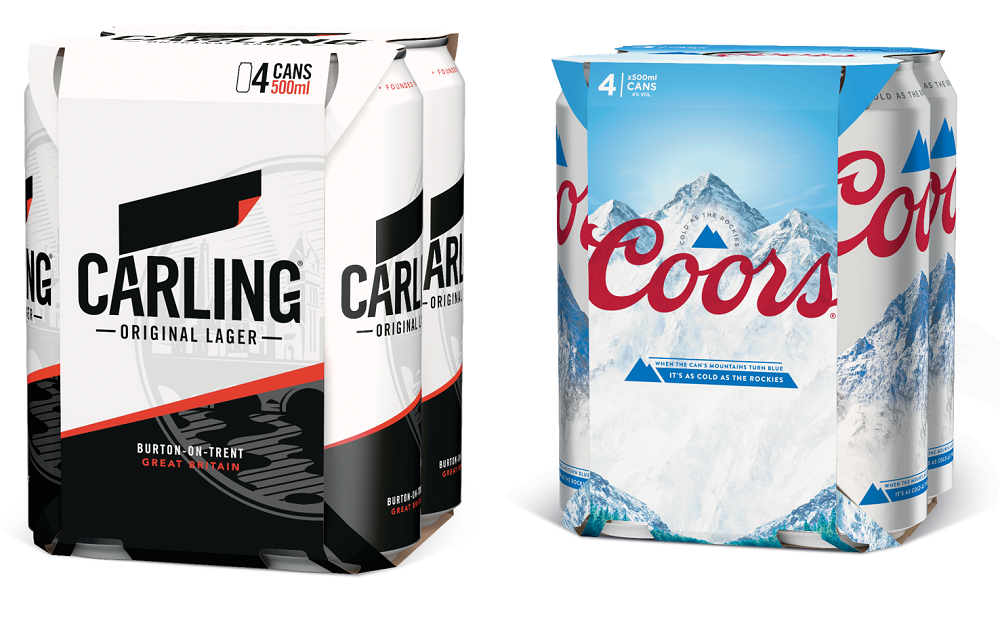 Nothing is more visible than Molson Coors packaging, which is now 99.3% reusable or recyclable. In addition, 98.5% of its consumer-facing plastic packaging contains at least 30% recycled content. The company's 2025 goal is to make 100% of its packaging reusable, recyclable or compostable.
"It's an important goal, because we found that packaging materials make up 40% of our carbon footprint," says Lau. "Our goals include things consumers don't necessarily see, like pallet wrapping."
Molson Coors made tangible progress on its packaging goals in 2020.
In the U.K., it has removed more than 700 tons of single-use plastic from its operations since 2019, eliminating plastic wrap and plastic rings from all of its major brands, such as Coors and Carling, replacing them with carton board. It also successfully ran a trial with its bottles of Staropramen brand made out of 100% recycled material. Its Czech Republic operations met the recycled content goal in June 2020; all of its plastic bottles are made with at least 30% recycled material.
"We always pleased to make progress against our ambitious sustainability goals, but we have a lot more work to do," Lau says. "There's more to come."