Blue Moon LightSky. Vizzy. MOVO. Leinenkugel's Spritzen. Coors Seltzer.
Almost every big innovation coming out of Molson Coors Beverage Co. this year has Jason Pratt's fingerprints all over it.
Pratt, director of beverage innovation for North America, is Molson Coors' go-to in-house beer — and now, beverage — expert.  And he's been in especially high demand over the past two years as the company has plunged headlong into an effort to beef up its innovation pipeline and move faster into the fast-growing above-premium segment.
The humble, easygoing 40-year-old Traverse City, Mich., native is the nerdiest of the beer nerds – the 11th person in the world to earn the title of Master Cicerone, the highest designation in beer expertise – equivalent to the wine world's Master Sommelier program.
Since he achieved the feat in 2015, he's also the most sought after tasting expert at Molson Coors. And as the company's lone Master Cicerone, he's also the point person for nearly all of the new products the brewer is bringing to market, from beers to seltzers to wine spritzers and beyond.
His overarching goal? "To ensure we've got best-in-class, gold-standard liquid development," he says. Simply put, his aim is to ensure any new product Molson Coors launches is the best version of that product on the market.
Pratt's role, which like several during his 13-year Molson Coors career, was created for him last year. He sits within the marketing department, but much of his job could best be described as blending consumer research with product research and development. He works closely with a cross-functional team – marketing leadership, R&D, legal, integrated supply chain and external launch partners – to develop Molson Coors' innovation pipeline, find a path to commercialization for new products and ensure the company has the right resources in place to get those products to market.
"We're incredibly lucky to have Jason on our innovation team," says Sofia Colucci, vice president of North American innovations for Molson Coors. "I always say he is my partner in crime, which is why we built his role to capitalize on Jason's unique talents."
Pratt calls the last two years a "wild ride." But his pal and fellow Master Cicerone Brian Reed says if there's anyone who could handle the kind of pressure that comes with shepherding a string of new products from idea to retail shelves, it's Pratt.
"Jason Pratt is annoyingly good at everything, and I will always resent him for that," says Reed, who worked alongside Pratt for about six years as a trade brewer and now manages national accounts for Founders Brewing. "But in all seriousness, he's the most talented taster and sensory professional I've met. And I'm not saying that because he's my friend — he's genuinely that good. I feel very fortunate to have learned – and continue to learn – so much from him."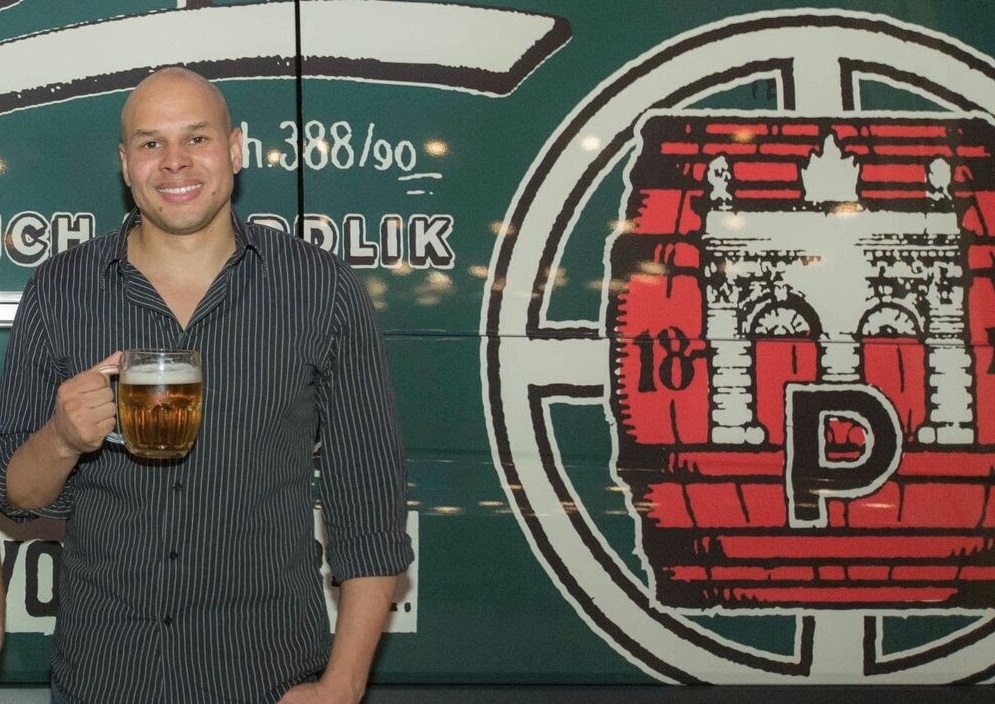 From lab to leader
Making market-moving decisions for the U.S.'s second-largest brewer is a lofty perch for a gym rat who grew up among the pines, dunes and harbors of the northern tip of Michigan's "mitten" and studied microbiology in college.
After a stint playing college basketball for Emory University in Atlanta, he returned to his home state to study microbiology and genetics at Michigan State University. Pratt wasn't a big beer guy in college, and he didn't think much about the beer aside from the price. ("The cheapest pitcher at the bar was whatever beer I was drinking," he says.)
That changed the day of his interview at Miller Brewing in 2007, when a veteran brewer named Tom Eplett gave Pratt a behind-the-scenes tour of the giant brewery in Milwaukee and offered Pratt a taste of fresh Miller Lite out of the tanks.
"The switch just flipped," Pratt says. "And it wasn't so much the beer as it was seeing the way Tom talked about it, the passion he had for it and his belief that this was the best beer in the world. It sparked the belief that this was the company I wanted to work for. I wanted to feel like he feels. I want to have that passion in my life."
Pratt took the gig on the spot and began as a research microbiologist in the Milwaukee brewery. He spent the next five years behind the scenes as a yeast and fermentation scientist, one of a team of scientists working quietly in the background to ensure the quality of the company's beers and the efficiency of its brewing processes.
He earned plaudits for his day job. But it was his side hustle that caught folks' attention – leading beer education and beer appreciation courses in Milwaukee for new employees.
"I was on the path to be a quality-control lead at one of our breweries and happy with that. But then I got a call from HR asking if I ever thought about becoming a trade brewer and doing the education thing on a full-time basis," Pratt says. "I thought 'No,' but I knew 'no' wasn't the right answer."
So it was off to Denver, where for two and a half years as a trade brewer, Pratt served as the bridge between the company's commercial side and its technical side, teaching sales staff and distributors in central and mountain western states all about beer.
He took over that team in 2015 and shortly thereafter passed the Master Cicerone exam, becoming part of an elite group of beer scholars that still counts fewer than 20 members worldwide.
"For three years, I was standing up in front of rooms and telling people to keep pushing themselves on their path of beer education," Pratt says. "Finally I looked in the mirror one day and said 'How can I keep doing this without pursuing more myself?'"
As a newly minted Master Cicerone, his official duties of leading the company's beer education efforts didn't change. But the new queries from marketers were nonstop. "'What do you think about this?', 'Would this work?', 'What about that?' I was having a lot of conversations with a lot of people, and I needed to get in a role that would serve as an outlet for all these ideas," Pratt says.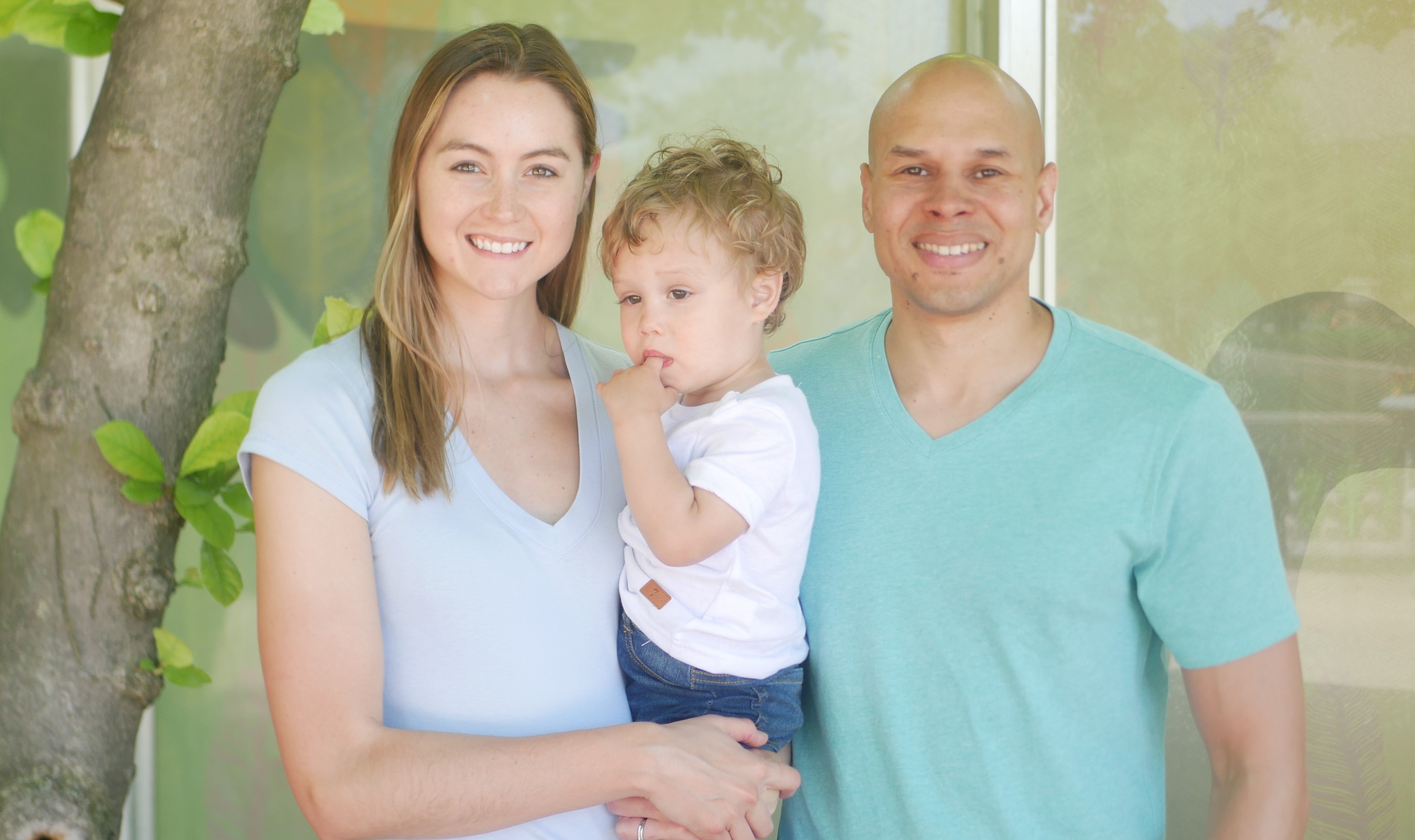 Feeding the future
Two years later, in 2017, he got it. Pratt was promoted to a role in which he helped the company think about its future beyond American light lagers – long its bread and butter. While he and Molson Coors project brands like Miller Lite and Coors Light to continue to play outsized roles in the company's future, the consumer shift beyond beer into offerings they perceive as better-for-you has come sharply into focus.
Hence Pratt's and his teammates' decision to begin working on the next-generation of products, which have grown into brands Molson Coors is betting on today: the hard seltzer Vizzy, MOVO Wine Spritzers, Blue Moon LightSky, Coors Seltzer and other brands.
But the approach isn't just about bringing new, innovative products to market; it's the speed at which Molson Coors is doing so.
The process of introducing a new product once took larger beer companies like Molson Coors 18 months or more. Today, in some cases, it's as few as four months. But that doesn't mean it's a free-for-all in which Pratt and team "throw a bunch of ideas on the wall to see what sticks," he says. "There's a lot of rigor involved. We're surveying thousands of consumers in some cases to identify what propositions can and should be."
Once they settle on an idea, they puzzle over how to bring it to life. They question its ingredients and sensory profile, its packaging and Molson Coors' ability to make it. Can it be produced at scale? Will it resonate with consumers, retailers and wholesalers?
"Whenever we come up with a great new idea, I always have full confidence that Jason can help bring the product to life in a delicious way by playing a key role bridging marketing's vision with the capabilities of our research and development to execute," Colucci says.
Pratt, true to form, deflects praise to the cross-functional teams he works alongside. "I feel lucky to be part of a such a great team," he says.
Pratt's team operates with a startup mindset, eschewing a linear innovation process in favor "of stacking things on top of each other," Pratt says. "This is what 'taking smart risks' looks like. There are situations now where we're taking more calculated risks."
They're able to get an early read on some products by launching in pilot markets and working with launch and production partners. And instead of having the product perfectly calibrated at the time of launch, Pratt is willing to conduct extensive testing and reformulation even after consumers have tasted the product, soliciting direct feedback from drinkers in the marketplace, not just from trained tasters in a glass-walled room.
"Jason gets that innovation is never finished and we have to keep pushing," Colucci says.
The result? "We haven't been perfect, but it's crazy to see the amount of time we've cut out of these processes and how fast we're able to move," he says.
Remember, Pratt says, a decade ago, no one had ever heard of a hard seltzer. And the idea that a big brewer like Molson Coors would be dabbling in wine and spirits would have been dismissed as absurd.
"Look at how fast and how far we've moved over the past decade," Pratt says. "If I was telling a person in the cellars of Miller Brewery in 2007 that in a few years, you'll be working with spirits and wine, they wouldn't believe me. The pace of change has been just jaw-dropping."
And, no pressure of course, but it's Pratt's job to not only keep up, but serve as the pacesetter.