Aquarelle, the Canadian line of vodka-based canned drinks from Molson Coors Beverage Co., has launched a national advertising campaign that encourages Canadians to be themselves.
Led by a colorful new 30-second spot entitled "Flavour the Ordinary," the cross-platform campaign touts Aquarelle's array of flavors and combines traditional advertising with messages from influencers in the LGBTQ community.
"Aquarelle is all about embracing realness and flavor," says Maddie Gillmeister, marketing manager for Aquarelle. "We want Canadians to ask, How do you embrace your creativity, how are you your authentic self?"
With the coronavirus pandemic and stay-at-home orders disrupting businesses across the globe, the spot was shot on location in Montreal with minimal on-set personnel and much of the Aquarelle creative team observing remotely. Despite those hurdles, the final product met even pre-pandemic expectations: "You would not imagine this was filmed with any restrictions," says Gillmeister.
In addition to the new spot, Aquarelle partnered with drag queen Brooke Lynn Hytes, a judge on "Canada's Drag Race," and Julie Vu, a self-described "trans princess." In an Instagram post, Hytes poses with a can of passionfruit-flavored Aquarelle, noting, "With zero carbs and no sugar added, it's the perfect summer sip to pair with any fab outfit."
Vu touts Aquarelle's subtle flavors, modest calorie count and a brand ethos that encourages individuality: "This partnership is a match made in heaven as I love what the brand stands for - embracing uniqueness, expressing creativity, and being authentic in all aspects of life. That message speaks to my soul!"
Aquarelle, which contains 100 calories in each 355-mililiter can and checks in at 5% alcohol by volume, comes in two versions: vodka-still water and vodka-soda water. Made with natural flavors and zero grams of carbohydrates, Aquarelle is available across Canada in singles, six-packs of individual flavors, and mixed 12-packs, depending on the region.
The still-water version of Aquarelle represents Canada's first vodka-still water ready-to-drink beverage. It's available in mango and blackberry flavors, while the vodka-soda and malt versions come in three flavors: lime, passionfruit and berry pomegranate.
The ready-to-drink beverage line is part of Molson Coors' growing global focus on the beyond beer segment. Its recent U.S. launches of Vizzy Hard Selzter, MOVO Wine Spritzers and Leinenkugel's Spritzen are complemented by partnerships in the U.K. to distribute Bodega Bay hard seltzer and canned drinks from Miami Cocktail Company.
Aquarelle backed its May launch with a robust digital presence to make a big splash across Canada,  where it's competing in the fast-growing ready-to-drink segment, which includes hard seltzers Nutrl and newly available White Claw.
And although the pandemic disrupted initial marketing plans, the Aquarelle team found innovative ways to engage urban workers, creatives and hobbyists stuck at home with site takeovers of file-sharing website WeTransfer, and targeted ads on YouTube and Pinterest.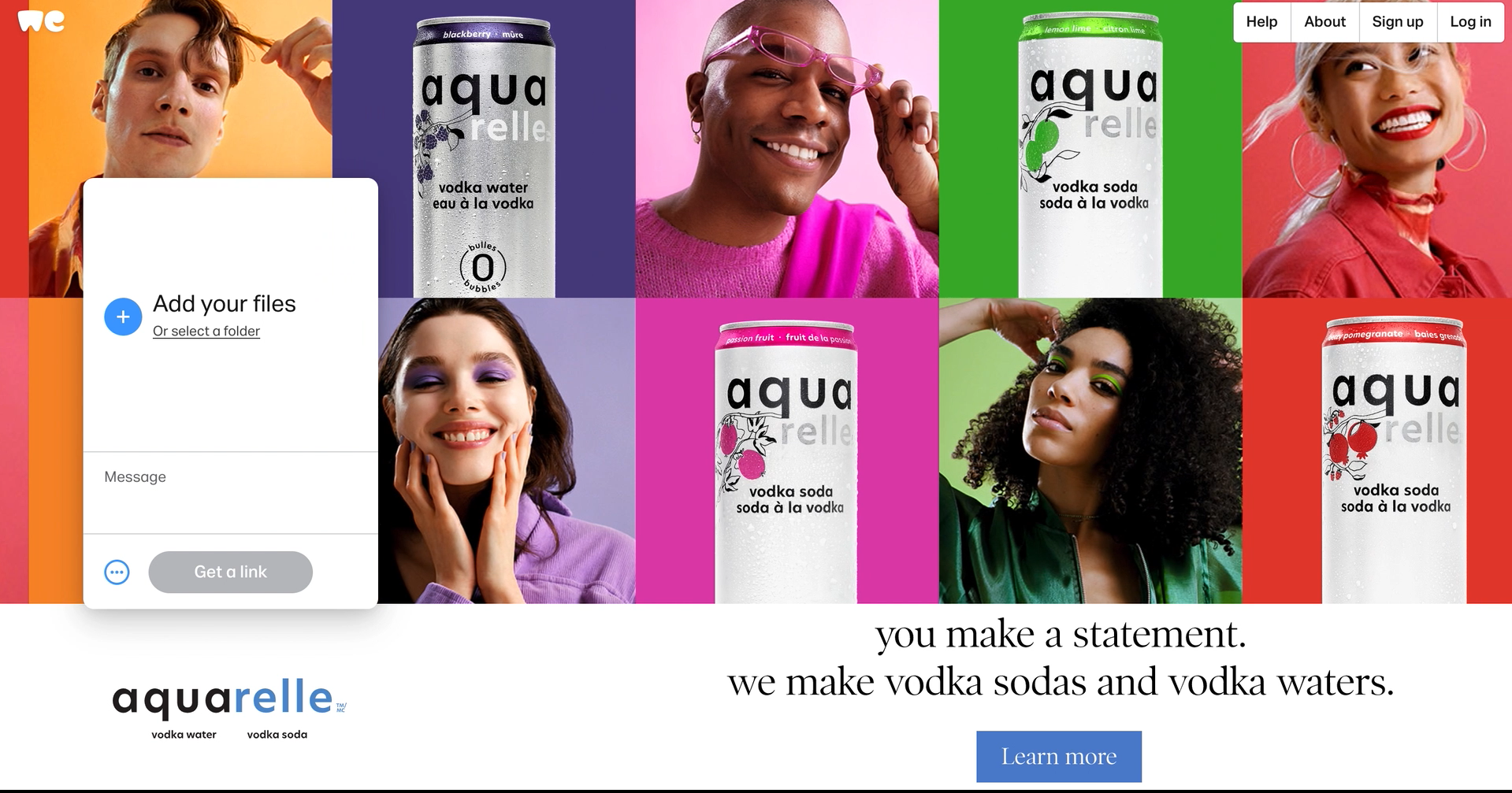 "We had to be nimble, and we didn't want to make compromises on the reach of the brand," Gillmeister says. "With our agile creative team and growing distribution, this is the moment Aquarelle starts to take off."