Coors Light was at a crossroads.
In 2018, the nation's No. 2 beer was losing share in its segment, and a series of marketing campaigns had failed to move the needle.
At the time, Coors Light was urging consumers to "Climb On" with a set of spots that featured mountaintop adventures, extreme sports and a chef running a busy restaurant.   
The message wasn't landing. The brand was scrambling to reestablish its identity, and by 2019 was back to basics, focusing on its cold credentials and promoting itself as "The Most Refreshing Beer Ever."
Enter Michelle St. Jacques, newly minted as Molson Coors Beverage Company's chief marketing officer. Her top mandate from CEO Gavin Hattersley? Revive Coors Light.
"People had lost a little belief in what the brand could be," St. Jacques says in an interview. "We needed to re-find what role Coors Light played in our drinkers' lives."
By that summer, St. Jacques and her team had settled on "Made to Chill," a versatile campaign that immediately proved to be a winner, positioning Coors Light as the official beer of finding a moment to relax, recharge and, well, chill.
Conceived with input from across Molson Coors and met with enthusiasm from its distributor network, "Made to Chill" has won acclaim for its inclusion, bringing in new drinkers, changing perceptions on how Big Beer can talk to consumers.
Most importantly, it revived a moribund brand and has contributed to sustained success for Coors Light, which in the third quarter posted its best performance since 2015.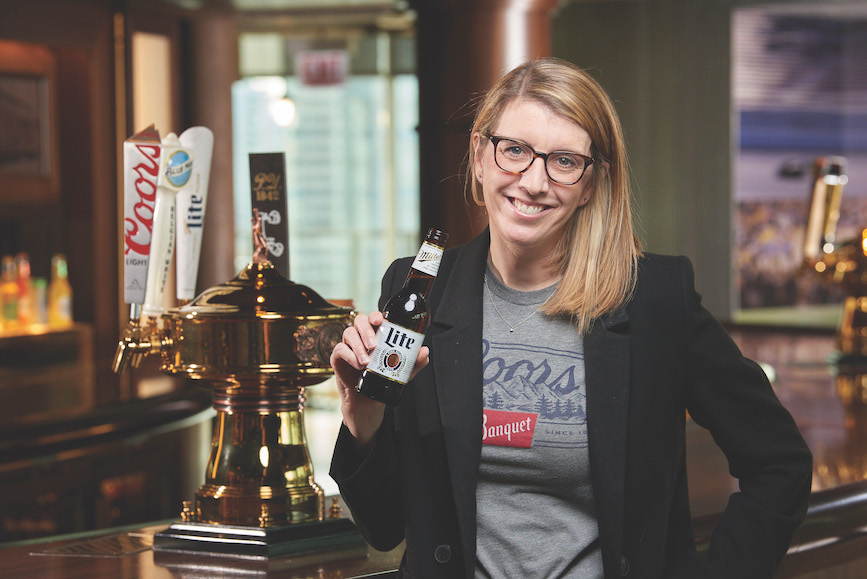 "If you're really clear about what your brand stands for and what your consumers are going through, you can find great creative, smart ways to tap into that," St. Jacques says. "At the end of the day, if (marketing) doesn't give you a reason to reach for our brand, we're not doing our job."
And, data show, plenty of drinkers are reaching for Coors Light. Over the most-recent 13 weeks, according to IRI, Coors Light has grown its total share of beer in the U.S. for the first time in five years. Volume is up across Canada and Latin America, both of which adopted the "Made to Chill" platform.
The brand is looking to end 2021 on a high note with a robust holiday plan featuring its Beerman character, and a 20% surge in digital media spending versus the year-ago quarter that aims to reach more younger legal-age drinkers.
Not 'just another light beer'
For "Made to Chill" to succeed, it needed a "why" as much as a "what." And at a time when young people feel pressure to always be "on" — when there's always another distraction, another video, another digital rabbit hole to fall down — Coors Light saw an opportunity.
"What you needed was a moment to turn off, and our brand is the perfect antidote to a world that's always on," St. Jacques says. "It shifted us from being a brand that's just another light beer to something that gives you a moment of refreshment."
"Made to Chill" aimed to make Coors Light feel – and look – differently; its packaging is brighter and more inviting than the cold grey motif of the "Climb On" era. It wrapped its delivery trucks with the fresh look, selling out in record time. The campaign combines the attributes consumers have come to associate with Coors Light, namely refreshment and cold, with a greater purpose. And, in surprising ways.
One of the campaign's first ads, "Official Beer of Being Done Wearing a Bra", shows a young woman coming home from work, grabbing a Coors Light, taking off her bra from beneath her shirt and flinging it on her couch. It's a moment of triumph and relaxation that is instantly relatable for any woman, and it won praise from media, which called the ad "refreshing" and "remarkable."
"We're talking to people differently. Doing things differently is how you bring brands to life," St. Jacques says. "Having a female hero doing such a simple thing suddenly changes how you look at the brand."
It was jarring – in a positive way, says Marcelo Pascoa, Coors Light's vice president of marketing, who joined the company last summer.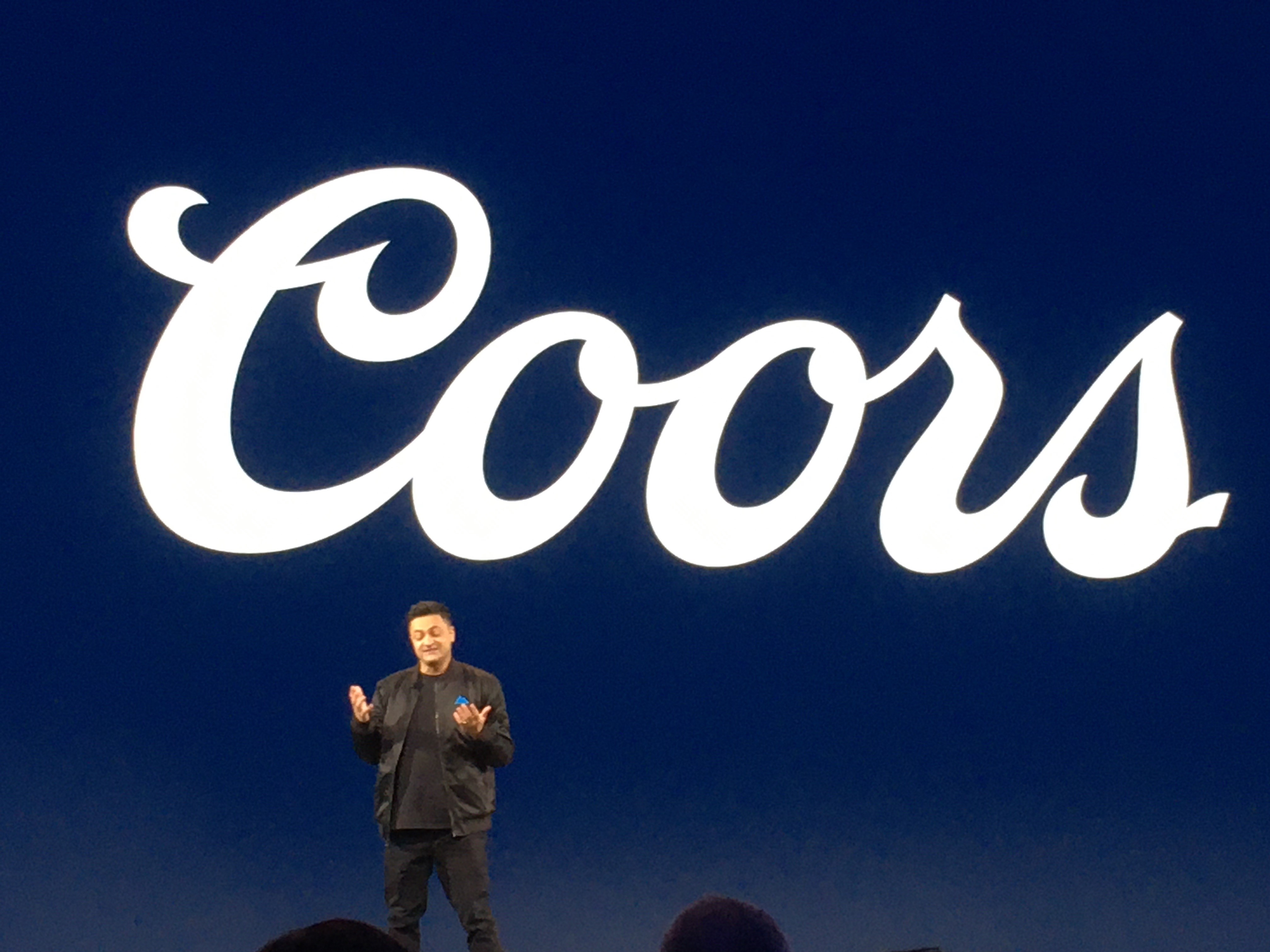 "People didn't expect a beer brand would portray a situation like that, or in the way they portray it," he says. "It feels so current and relevant to the reality of young people today."
The brand continues to surprise. Its latest spot turns the tables on the traditional football-inspired beer ad, featuring two worn-out mascots from opposing teams collapsing on a couch in a locker room after the game, tipping back Coors Light.
But the ultimate sign of the campaign's versatility and recognition of a moment came as the coronavirus pandemic swept across the world last year.
Pandemic pivot
"Made to Chill" was entering its next phase with a big investment from Molson Coors when the world ground to halt in March 2020. As Coors Light's marketing plans were thrown out the window, Americans were buying record amounts of beer.
While Coors Light's marketing team grappled with how to approach the new reality, when just about every brand aired ads with somber piano music, the brand was given a gift in the form of a 92-year-old woman from rural Pennsylvania who was fresh out of beer.
Olive Veronesi's plea for more beer went viral and Coors Light delivered. Then other Americans homebound because of early pandemic lockdowns followed suit, posting their own pictures asking for beer. It was a lightbulb moment, St. Jacques says, because if there was one common experience in those early days, it's that huge numbers of Americans were chilling at home.
America, the brand realized, could use a beer, and Coors Light devised a plan to give away $1 million of Coors Light to Americans, enlisting acclaimed actor Paul Giamatti to voice a cheeky ad that went in a completely different direction than the melancholy ads of those days.
"We realized, the entire country needs this moment," St. Jacques says. "It shows how 'Made to Chill' could go from a person in the shower to refreshing the whole damn country."
From there, the brand fully embraced chilling at home, endorsing beer bread recipes, releasing a line of comfy clothing and even devising a fake video chat background to let workers catch a break from endless calls.
The campaign revealed itself to be "timeless and timely," Pascoa says.
"Part of the power of 'Made to Chill' comes from its simplicity, a very elegant way of expressing to people what it's all about," he says.
A time and place to chill
"'Made to Chill' was brilliant before the pandemic, and the pandemic made it seem even more brilliant," says longtime industry observer Harry Schuhmacher, editor of Beer Business Daily.
Coors Light's prescience in identifying how to speak to younger legal-age drinkers was made even more powerful by how it positioned itself as part of everyday drinking occasions, he says.
"How often have we endured ads with guys standing around a tailgate cracking jokes? But it's not something you do every day," Schuhmacher says. "I think (the campaign) woke a lot of people up. To me, it goes to the wholesale change to marketing toward occasion rather than toward specific people or demographics."
Not only occasion, but place. Coors Light has invested big in local campaigns, making the beer relevant to, say, Californians or Texans. And the brand plans to introduce ways to celebrate how people live with "Made to Chill" campaigns around rural life and sustainability.
In Molson Coors' 15th-floor boardroom at its headquarters in downtown Chicago, St. Jacques dons a Beer Wolf trucker hat (complete with furry ears) and a bright orange Vizzy sweatshirt. She's wearing the hat to illustrate a point, saying she's proud of Molson Coors brands, and especially Coors Light, as it chips away at share held by segment leader Bud Light and weaves itself more tightly into the fabric of consumers' lives.
"There is nothing to me more awesome than when I'm walking around my neighborhood wearing my Beer Wolf hat, and someone's like, 'Oh my God, that's so awesome, I love Coors Light!'" she says.
That's proof, St. Jacques says, that "we're back in the conversation, and that's what we need to grow."